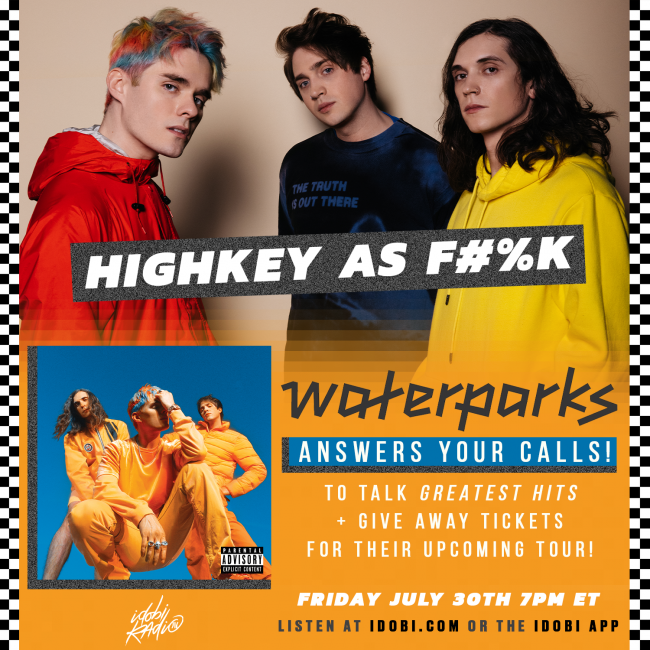 Cancel your Friday plans because Waterparks is taking over idobi Radio and taking your calls!
Starting Friday at 7PM ET they'll be giving you an inside look into their favorite songs on Greatest Hits! The guys will also be handing out tickets to their A Night Out On Earth Tour…but we'll let them tell you the criteria to win. It's your chance to ask Waterparks your questions AND maybe get tickets for their North American tour. So you'd better be listening!
We'll be telling you the number to call right at 7PM ET / 4PM PT so check back here OR follow idobi Radio on Twitter and Instagram—it'll be in our story.
And don't forget to tune-in for 'Highkey as F#%k' hosted by Waterparks at 7PM ET right here: ido.bi/player