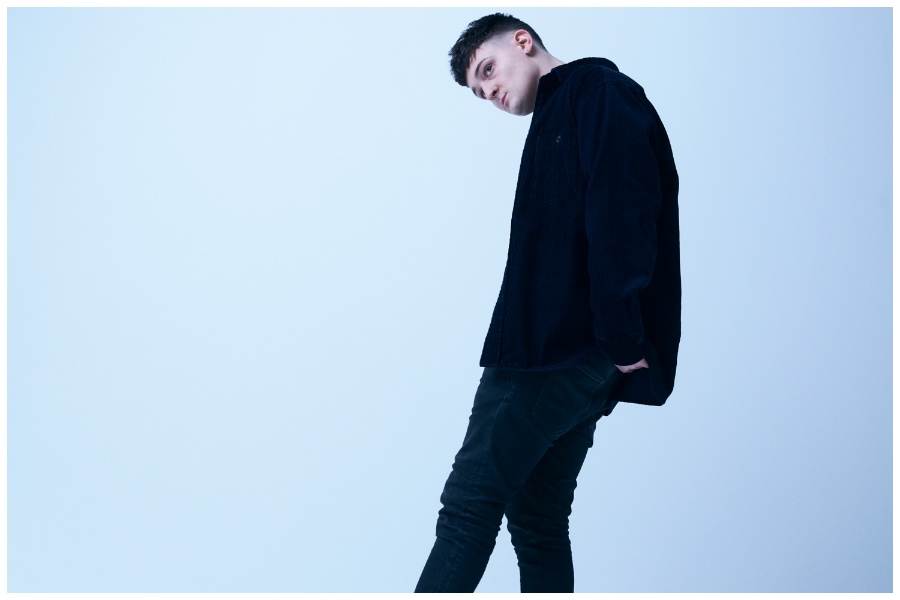 Following the success of his recent release, "shame," guccihighwaters makes a triumphant return with his latest earworm, "DON'T TALK ABOUT LOVE," via Epitaph Records. This compelling song delves into the themes of reluctance to commit to a relationship after trust has been shattered, showcasing guccihighwaters' ability to explore complex emotions through his introspective songwriting.
In "DON'T TALK ABOUT LOVE," guccihighwaters once again demonstrates his prowess as both a songwriter and producer, skillfully navigating the challenges of moving forward. The track's raw lyrics, coupled with an arrangement of darkwave synths, create a seamless blend of indie-pop and R&B, further accentuating the emotional depth of the song.
Explaining the inspiration behind the track, guccihighwaters shares in a press release, "'DON'T TALK ABOUT LOVE' is a song about not wanting to commit to being in love with someone because you've lost trust and faith that it will work out. It touches on the dark side of love and the issues that come with it."
The song begins with melancholic synths that instantly establish a somber and introspective atmosphere. guccihighwaters' haunting vocals effectively convey the underlying sense of mistrust and pain woven throughout the lyrics. His vulnerable delivery adds an authentic touch, allowing listeners to connect with his emotions on a profound level and fostering a sense of empathy.
"DON'T TALK ABOUT LOVE" serves as a poignant anthem for those who have experienced the devastating effects of betrayal and are hesitant to open their hearts again. Through its reflective lyrics, captivating instrumentation, and velvety vocals, the song resonates deeply, offering solace and understanding to those navigating the complexities of love and trust.
"DON'T TALK ABOUT LOVE" is another testament to guccihighwaters' ability to capture and convey complex emotions with authenticity and artistry. Check out the captivating anti-love anthem "DON'T TALK ABOUT LOVE" below.