by Brandy Baye
Growing up, my father collected records. Weekends were spent thrifting through dusty racks of vinyl at flea markets or his favorite hole-in-the-wall record store. These places became a second home, and thus, the seed that eventually sprouted into my musical obsession was planted early.
My earliest musical experiences were defined by my father's taste but eventually, by the age of eight, I found my own lane. The year was 2004 and Green Day had just released American Idiot. The album dominated every facet of my life that year…the bus ride to school, conversations with friends, my magazine collection.
To this day, few bands have had a hold on me quite the way Green Day did. Except maybe one. For a while, the Chicago-based quartet known as Fall Out Boy gave them a run for their money, and both bands now sit high on my "all-time favorites" list.
So you can imagine my pure elation when the two bands embarked on a global tour together many years later. It was called the Hella Mega tour and I was Hella Excited.
Warner hooked me up with a pair of media tickets for the Los Angeles show and I grabbed my fellow Green Day-loving friend Shaan. The hours leading up to the show felt like Christmas Eve, and looking back, I still can't believe the tour of my dreams was executed.
There were moments that night that I'll never forget. The butterflies in my stomach while waiting for a soda because I knew I was about to witness pure magic. Waiting for Fall Out Boy to play "Saturday" because they never close a show without it. And singing Green Day's "21 Guns" with tears in my eyes. I am a sap and I will own that.
The Hella Mega tour felt like two different iterations of my life clashing together. In the best way, of course. Most days, I am convinced that music means more to me than anyone else in the world. And then—I go to a concert like that—and I find myself in a sea of people who feel the same way.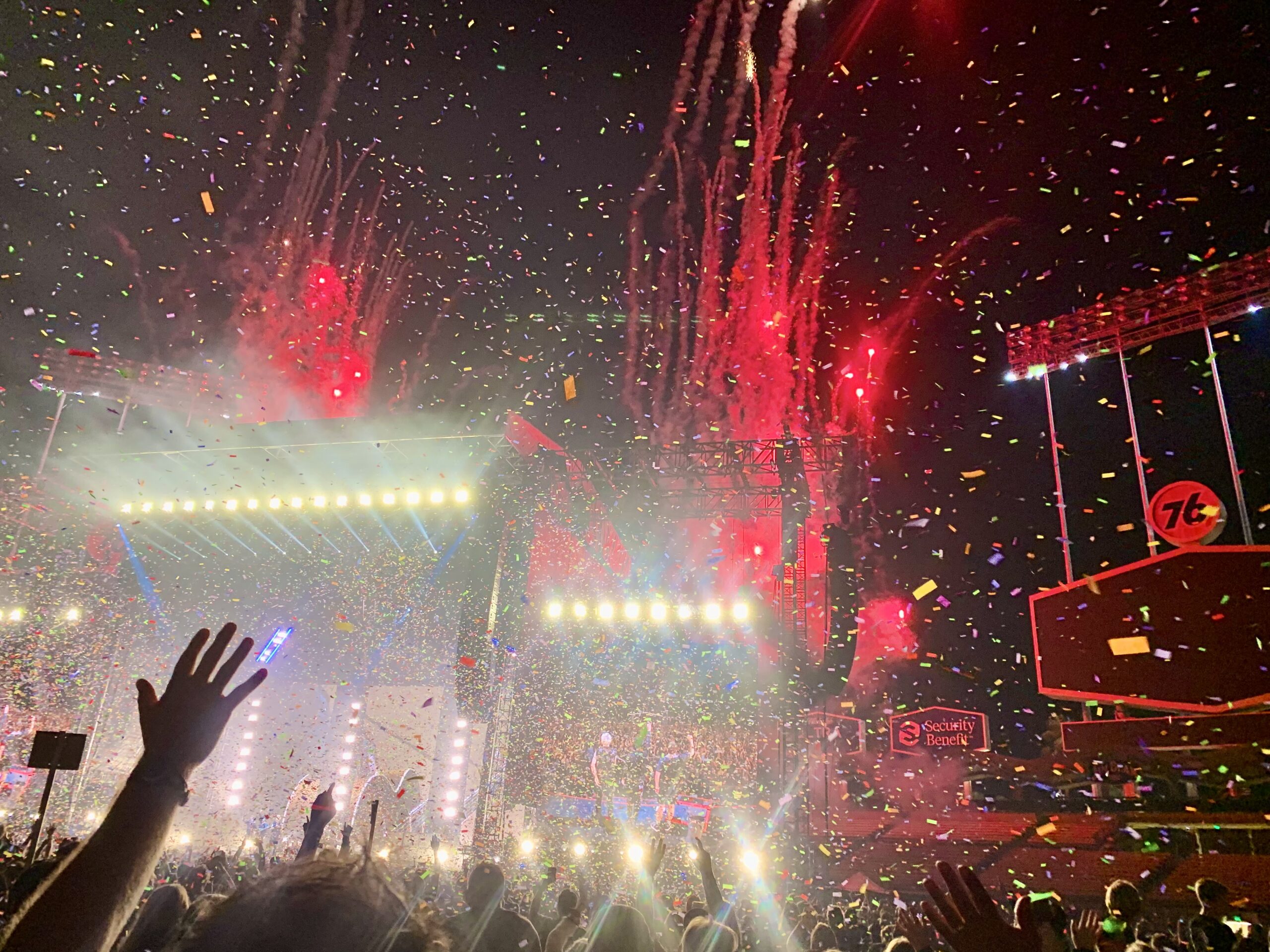 —
The thing about live music is that you can show up completely alone and leave feeling more understood than you have in a long time.
After the last chords were played and the last speck of confetti had fallen, we hopped in the car and listened to Green Day the entire way home, reminiscing on one of those nights that make life worthwhile.
–Brandy Baye
The Tour That Defined Me:
Fall Out Boy & Green Day – Hella Mega Tour (Los Angeles) 2021