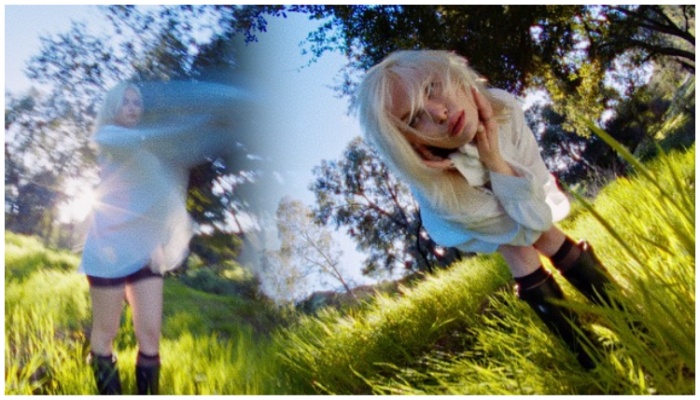 Ahead of her soon-to-be-iconic performance supporting Iggy Pop in Las Vegas at The Pearl Theatre on April 29, Grace McKagan has issued a music video for her hypnotizing "Call Me Back (When I'm Dead)."
Highlighted by a sensational bassline and McKagan's 60s meets early aughts style of rock 'n' roll/pop-punk/alt-pop vocal fusion, "Call Me Back (When I'm Dead)" feels like it houses an old soul of its own. The visual for the recently released track complements its memorizing vibe, mixing close-up shoots of McKagan with blurry overlays that capture the somber yet introspective nature of the tune.
Lyrically, "Call Me Back (When I'm Dead)" explores themes of finding balance in your life, while feeling stuck between what you want and what another person wants—causing a soul-splitting realization that you have to take care of yourself first.
"I feel that the context of this song is pretty self-explanatory and something most all of us have unfortunately felt at some time or another." McKagan shares. "Playing with the typic of sonic sweetness is something my heart has always wanted to explore, as an artist who has put out harder punk-sounding music in the past."
She continues, "My favorite lyric to write was 'I'm scratching at the door/In the stillness of this war/Wish I was the way I was back then/You can call me back when I'm dead.' I remember feeling literally stuck in the stillness of a war between my ego/desire and heart, between myself and another person. It's a claustrophobic feeling yet perhaps essential to wanting to do better in all aspects of your life…striving to always want to prove somebody wrong is perhaps the fuel we all need in times of personal crisis."
Watch McKagan's "Call Me Back (When I'm Dead)" below.