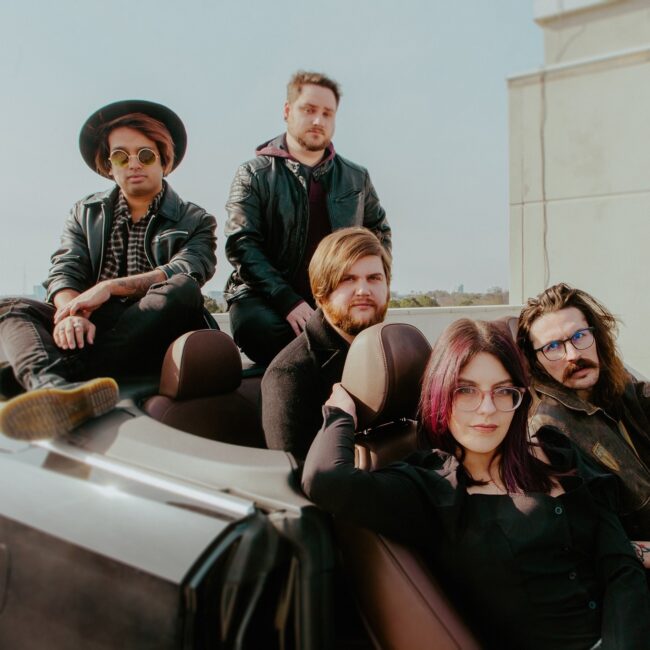 Atlanta-based pop rock group, Glimmers, have released an emotionally charged visual for their new track "Little Mistake". The tune comes as a precursor to their upcoming EP Human Furnaces out April 28th, including recent singles "Scared to Lose", "Dreaming", and "Midas Touch". Directed by Deanna Elise, the video is drenched in a gorgeous color palette that compliments the message behind the song.
Front women and founding member of Glimmers, Maggie Schneider, shares exclusively:
"Little Mistake" is a letter to jerks everywhere. I think we can all relate to going out with someone who has the worst intentions. It's about seeing through the bullshit, and realizing that you are worth so much more than they can offer. We hope that listeners take this song as an anthem. The right person will come along and will not make you feel like you have to safety pin your heart every time they are around. The video shows the juxtaposition between the memories you make and how you look back at them. You realize that you deserved better in that moment. Deanna nailed the concept and we are super proud of the story we created!"
Schneider goes on to share:
"Little Mistake is a special one to us as a band. This is one of very few songs that we started writing completely together in the same room. We started the demoing process last summer, and the track sounded completely different. I think the instrumentation is a good example of how each of us melds our own personal music tastes into the writing process. As a band we love everything from Four Year Strong to Mayday Parade, and so I think this track highlights the best of both worlds."
Glimmers is all about connection, whether it be the friendship of the bandmates or the intimate link felt between the band and their fans at a live show. They thrive on creating a space illuminating the beauty and pain of the human experience. Pre-save the EP here.