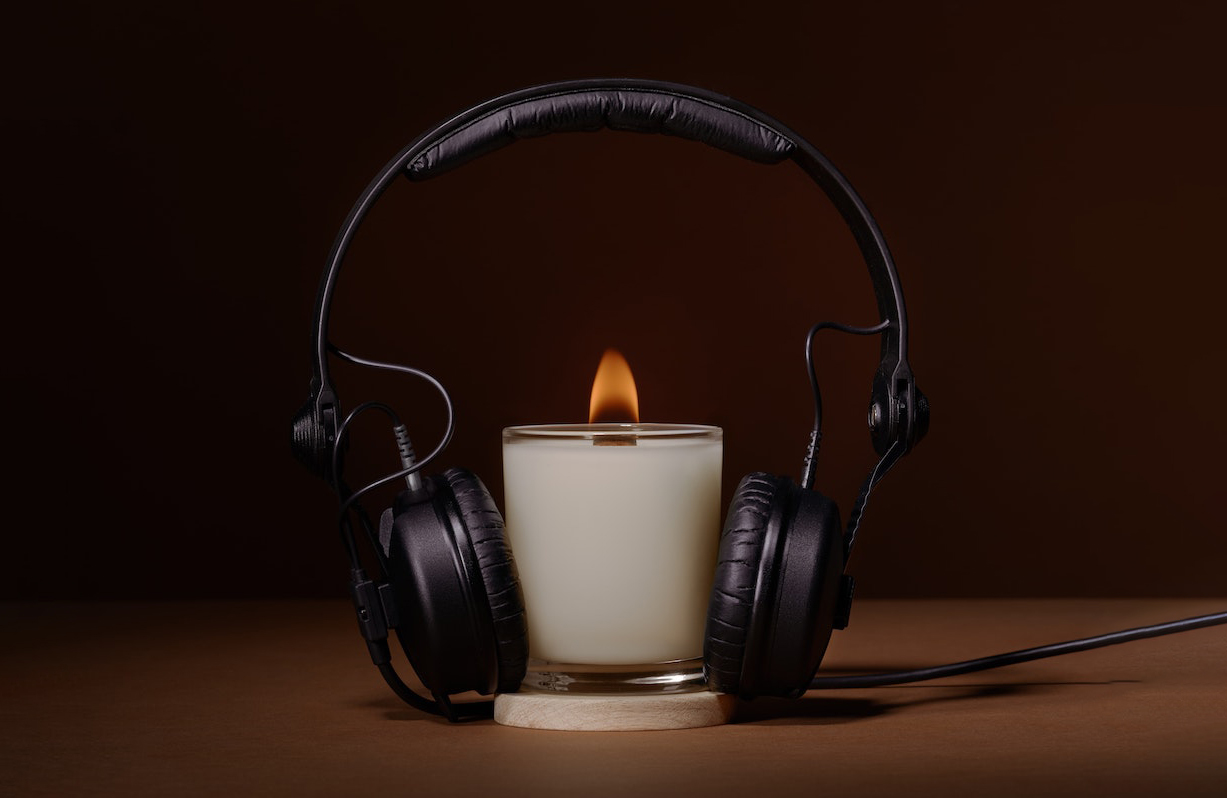 —
What better way to kick off a weekend than with new music? Fridays are always chock full of the latest songs and albums ready to be the soundtrack to everyone's antics, and here you'll find some of the week's standout releases. Whether you're ready to spin an anticipated song from a favorite artist or just take a look at what's out there, there are a whole lot of tunes to dive right into. Who knows—maybe you'll find your next obsession.
All Time Low
"Tell Me I'm Alive"
New year, new era, and a very new All Time Low. The pop-punk band tells a story in two parts with the enigmatic "Tell Me I'm Alive"—the title track from their new album out in March. Initially, a simple pop song doused in vocal effects, it takes a full 180 when it explodes into an all-out rocker that fans are accustomed to. "Tell Me I'm Alive" is All Time Low's reawakening.
—
Paramore
"C'est Comme Ça"
Paramore's latest single is a weird one, which basically is consistent with everything off This Is Why thus far. The bite-sized banger, "C'est Comme Ça" has a dancier feel and an absolutely devastating hook. It's an acquired taste but one that's addictive once you (quickly) come around to it.
—
Green Day
"Alison" (Demo)
Green Day dips deep into the archives for the release of a demo of "Alison", an Elvis Costello cover that frontman Billie Joe Armstrong recorded basically a lifetime ago. The barebones cut is from the 25th-anniversary edition of Nimrod that celebrates the legendary album, its live versions, and clearly, everything in between.
—
Andrew McMahon in the Wilderness
"Lying on the Hood of Your Car"
No matter how iconic Something Corporate and Jack's Mannequin are in the career of Andrew McMahon, his In the Wilderness moniker has something the other two don't: longevity. "Lying on the Hood of Your Car" comes with the news of his upcoming fourth LP, marking the most material he's had with a single project. McMahon does it all on this song, assuring fans and listeners that this project, along with his others, can stand the test of time.
—
The Wonder Years
"Summer Clothes" (Extended Cut)
The Wonder Years: The gift that keeps on giving. After arguably releasing their best album back in September, the band is dropping something a little extra in the form of an extended cut of "Summer Clothes". Picking up right where the original left off, this longer version takes the track to 7 and a half minutes long, turning an already powerful song into a complete behemoth.
—
Miley Cyrus
"Flowers"
Miley Cyrus embraces change like none other. On "Flowers" she blooms as bright as she can with a disco-infused pop jam that'll roar on the radio and even harder on the dance floor. It ushers in a new era that'll surely show Cyrus at her peak.
—
The Chainsmokers, Cheyenne Giles
"Make Me Feel"
The Chainsmokers' first single of the year is a doozy and a way of saying that they have no intention of taking another extensive break between albums. "Make Me Feel" is a far cry from the pop songs they've made a killing on and instead caters to house fans and festival-goers alike; the vibe and execution are special.
—
Other new releases:
Pierce The Veil – "Even When I'm Not With You"
Sam Smith – "Gimme (feat. Koffee & Jessie Reyez)"
PARTYNEXTDOOR – "Her Old Friends"
Logic – "Wake Up"
Andy Grammar – "These Tears"
Belle and Sebastian – "I Don't Know What You See In Me"
Shakira, Bizarrap – "Shakira: Bizarrap Sessions Music Sessions, Vol 52"
Gracie Adams – "Where do we go now?"
MONSTA X – REASON
American Authors – "Best Night of My Life"
M83 – "Oceans Niagara"
Måneskin – GOSSIP (feat. Tom Morello)"
Dreamer Isioma – "Fuck Tha World"
Valley – "Throwback Tears"
Everything But The Girl – "Nothing Left To Lose"
Fitz and The Tantrums, Phantogram – "Moneymaker (Phantogram Remix)"
Armin van Buuren, Matoma, Teddy Swims – "Easy To Love"
Mimi Webb – "Red Flags"
TAEYANG, Jimin – "VIBE"
Daughter – "Be On Your Way"
ThxSoMuch – "CAROLINE"
Ava Max – "One Of Us"
De La Soul – "The Magic Number"
SG Lewis – "Fever Dreamer (feat. Charlotte Day Wilson & Channel Tres)"
Margo Price, Sharon Van Etten – "Radio"
Ty Dolla $ign – "2022"
Jessie Murph – About You
Bea Miller – "lonely bitch"
Lukas Graham, Mickey Guyton – "Home Movies"
Jossef – Permanent Damage
JAWNY – "True"
Quinn XCII – "The Lows"
Logic – "Wake Up (feat Lucy Rose)"
Chiiild, Lucky Daye – "Good For Now"
Tommy LeFroy – "Worst Case Kid"
Stacey Ryan – "Over Tonight"
Ziggy Katz AKA Finn Wolfhard – "Pieces of Gold"
Ozuna, YOVNGCHIMI – "Quién Va a Frontiar"
Luude, Issey Cross, Moby – "Oh My"
Marshmello, Jamie Brown – "Party Jumpin'"
kenzie – "paper"
Freya Ridings – "Weekends"
JESSIA – "Nobody Hates You"