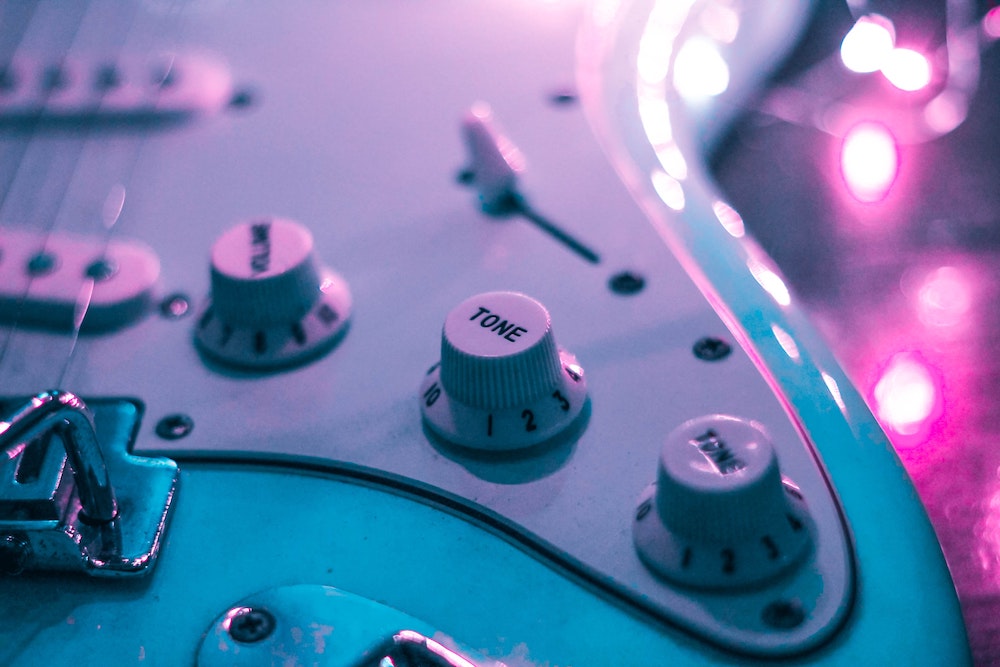 —
What better way to kick off a weekend than with new music? Fridays are always chock full of the latest songs and albums ready to be the soundtrack to everyone's antics, and here you'll find some of the week's standout releases. Whether you're ready to spin an anticipated song from a favorite artist or just take a look at what's out there, there are a whole lot of tunes to dive right into. Who knows—maybe you'll find your next obsession.
Fireworks
Higher Lonely Power
When the clock struck midnight this past weekend, Fireworks ushered in 2023 by releasing, well, technically, the album of the year. The surprise Higher Lonely Power marks a long-awaited comeback from one of pop-punk's greats and the record is well worth the years put into it. It could very well stay on those album of the year lists come December.
—
Anti-Flag
Lies They Tell Our Children
30+ years. 13 full-lengths. Still got it. Anti-Flag defies logic on their incredible new LP Lies They Tell Our Children, a refreshing take on their decades-old brand of brash punk-rock that hits harder than ever before. With guests on more than half the track listing, the album provides a unique experience that's seldom seen in the genre. And it works all too well.
—
Owl City
"Kelly Time"
A Cast Away-inspired single was not the return anyone had on their Owl City bingo card but you learn to expect the unexpected with Adam Young. After five years away, the new track harkens back to his Ocean Eyes days while also being his longest song to date. Catchy, whimsical, and a chilled-out pop tune, it's easy for him to get back into the swing of things.
—
Thief Club
"R\Se + Decay"
Thief Club, the pop-punk passion project of Hit the Lights' frontman Nick Thompson, is slowly shedding that pop-punk DNA. "R\Se + Decay" widens the gap between the two projects—the new single is a building rock song that's in line with Hit the Lights' Invicta, if anything, but it's got more focus and a refined approach that makes you appreciate his top-tier songwriting. No matter the genre, Thompson always delivers.
—
Skrillex
"Way Back"
The only bad part about Skrillex's new single "Way Back" is it finishes long before you're ready for it to. It helps that it coincides with a second new track the DJ released this week ("Rumble") but, even with its shorter length, "Way Back" is the far superior one. Vocals from PinkPantheress add another element to the drum and bass tune, and you have to be happy Skrillex is back in the first place.
—
Zebrahead
"Middle Seat Blues"
Only a month out from the release of their new EP, Zebrahead unleashes yet another track for the masses. "Middle Seat Blues" is a punk-metal hybrid they've mastered the art of—you'd hardly be able to tell what year this song was made in. That's a compliment though; these guys just consistently dole out stereo-smashing rock jams.
—
Other new releases:
Steve Aoki & Regard – "New York (feat. Mazie)"
Queen Kona – "Dreams of Calpurnia"
Tiësto – "Lay Low"
Shania Twain – "Giddy Up!"
Chloe Moriondo – "Cdbaby<3 (Banoffee remix)"
Cheat Codes & Dolly Parton – "Bets on Us"
Rae Sremmurd – "Torpedo"
Iggy Pop – "Comments" / Every Loser
Armin van Buuren & Matoma – "Easy to Love (feat. Teddy Swims)"
Stormzy & FLO – "Hide & Seek (FLO Remix)"
Popcaan – "We Caa Done (feat. Drake)"
Skrillex – "Rumble (feat. Fred again.., Flowdan)"
Gabrielle Aplin – Phosphorescent