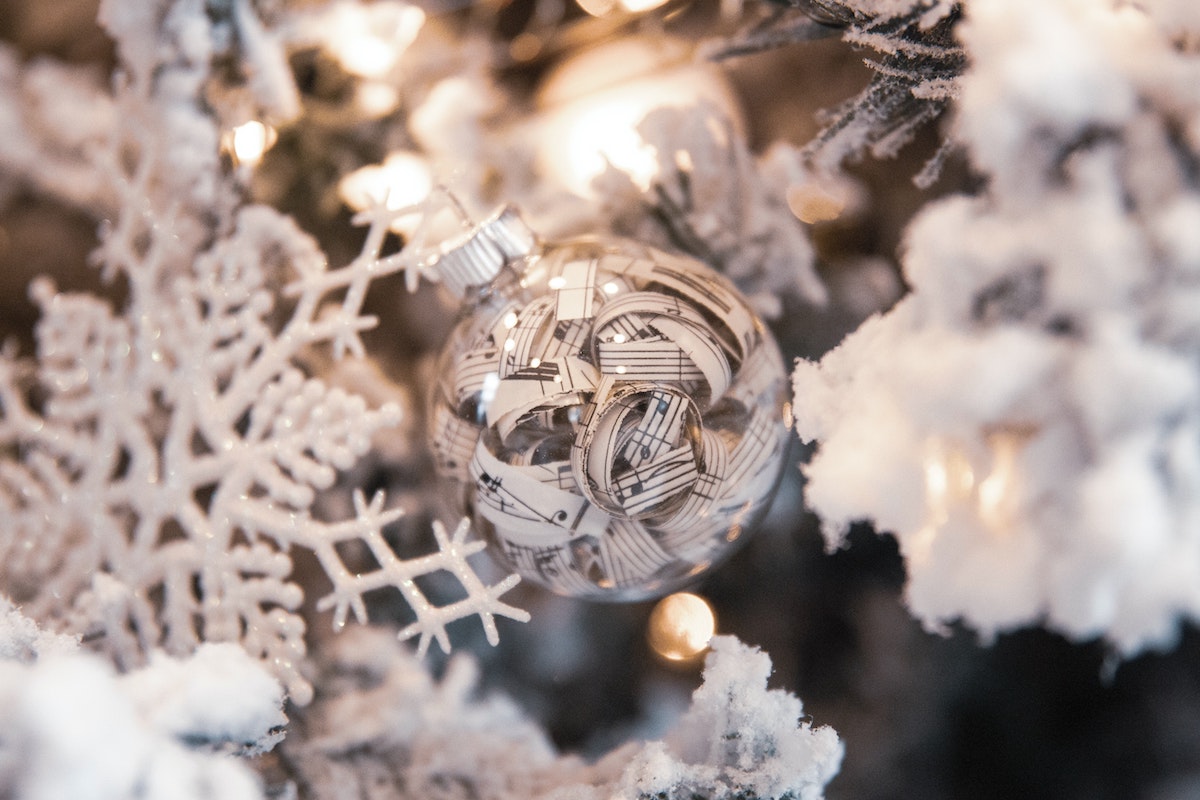 What better way to kick off a weekend than with new music? Fridays are always chock full of the latest songs and albums ready to be the soundtrack to everyone's antics, and here you'll find some of the week's standout releases. Whether you're ready to spin an anticipated song from a favorite artist or just take a look at what's out there, there are a whole lot of tunes to dive right into. Who knows—maybe you'll find your next obsession.
Paramore
"The News"
Breaking news: Paramore is doing something special with their new record. After revving up the hype train with the title track from This is Why, they're back at it with "The News". A rousing rock number, angsty commotion is its strong suit as the band continues to do things we could only dream of listening to.
—
Joshua Roberts
"Stay, Stay, Stay!"
Magnolia Park frontman Joshua Roberts has a different vision for his solo material. He puts it on full display with "Stay, Stay, Stay!" It's a far cry from the high-octane pop-punk you get with MP, but the smooth spacey pop vibe he has going on is irresistible.
—
Mod Sun
"SEXOXO (feat. Charlotte Sands)"
Charlotte Sands is the star of everything she touches. It's no different on Mod Sun's new single, "SEXOXO". Her presence in the hooky chorus isn't nearly enough to satisfy listeners but she makes good with the time she's got in the two-and-a-half-minute future TikTok hit. For Mod, it's more of the same—perfect earworm pop thanks to him and producer John Feldmann.
—
Volumes
"Rise"
Volumes revisits a classic on the blood-pumping cover of Pantera's "Rise". To commemorate 30 years of Vulgar Display of Power, the legendary heavy metal act's album. Volumes makes sure to put their own spin on it to make things interesting—their rendition is miles heavier and they even do the solo justice too.
—
The Sound of Animals Fighting
Apeshit
A supergroup with a lot of members has many moving parts, so it's especially impressive that The Sound of Animals Fighting can pick up right where they left off after what has essentially been a 15-year hiatus. Their new EP, Apeshit, marks the band's illustrious return to their revered post-hardcore sound. Vocals from Circa Survive's Anthony Green never get boring no matter how long it's been.
—
Zebrahead
"Evil Anonymous"
Zebrahead's new tune gushes out energy. "Evil Anonymous" takes on more of a punky ska profile this time around but their usual hooks run wild with an aggression to match. Every song they've released as of late has the flair and spunkiness of a brand-new band, and we love to see it.
—
Weezer
"I Want a Dog"
Weezer's just about done with their year-long project and one of the more ambitious musical ventures you'll see. "I Want a Dog" is off the forthcoming SZNS: Winter EP (out later this month), and as you'd expect the tune has its fair share of dreariness. They nail the melancholic 'it's cold outside' feel but the track shines when it builds into something bigger and louder.
—
Other new releases:
Hands Like Houses – "Hurricane"
SZA – SOS / "Ghost in the Machine (feat. Phoebe Bridgers)"
Lana Del Rey – "Did you know that there's a tunnel under Ocean Blvd"
Gorillaz – "Skinny Ape"
Rebecca Black – "Look at You"
Dove Cameron – "Girl Like Me"
You Me at Six – "heartLESS"
Drax Project – "In and Out" / Blind Beat EP
UPSAHL – "Kickflip"
Hailee Steinfeld, Anderson .Paak – "Coast (Acoustic)"
Palaye Royale – "Eleanor Rigby"
Lucky Daye – "Apply Pressure"
Martin Garrix, JVKE – "Hero"
Anuel AA – LLNM2
Bree Runway, Stormzy – "PICK YOUR POISON"
Lost Frequencies, Elley Duhe, X Ambassadors – "Back To You"
Cheat Codes, Matt Stell – "When You Know"
Emotional Oranges – The Juice: Vol III
Prince Royce – "Otra Vez"
JordyPurp – "Empty (with The Word Alive)"
PNAU, Troye Sivan – "You Know What I Need"