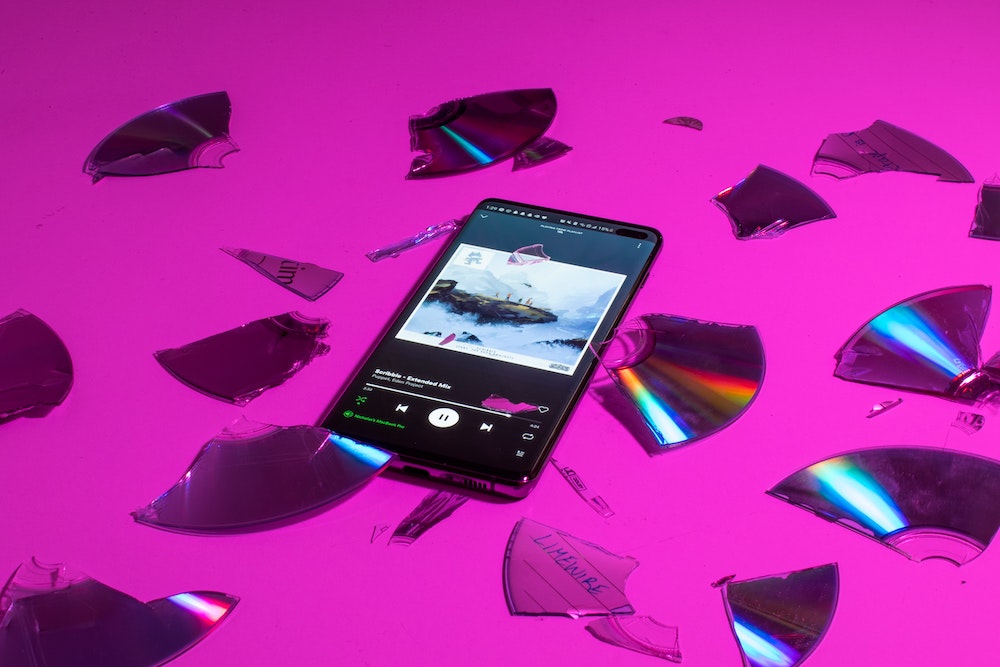 What better way to kick off a weekend than with new music? Fridays are always chock full of the latest songs and albums ready to be the soundtrack to everyone's antics, and here you'll find some of the week's standout releases. Whether you're ready to spin an anticipated song from a favorite artist or just take a look at what's out there, there are a whole lot of tunes to dive right into. Who knows—maybe you'll find your next obsession.
Against the Current
"Blindfolded"
No label? No problem. Against the Current returns with their first tune since becoming an independent band earlier this year, and they're holding nothing back. "Blindfolded" is back to basics for ATC, sporting a bouncy pop-rock feel that they've come to master over the past decade.
—
Green Day
"Nice Guys Finish Last"
(Live at the Electric Factory, Philadelphia 11/14/97)
Turn back the clock with Green Day as they revisit 25 years of Nimrod. The anniversary collection drops next month, and one of the tracks featured is a live version of "Nice Guys Finish Last" taken from a set at the Electric Factory just a month after Nimrod was released.
—
Metallica
"Lux Æterna"
Thankfully, it's easier to jam to Metallica's new single than it is to type it out. "Lux Æterna" is the first taste from their 11th full-length out in April. It's a hard and fast mammoth rock track that shines in its guitar solo, as most Metallica songs do.
—
The Amity Affliction
"Show Me Your God"
If you want heavy, The Amity Affliction is going to give you heavy. "Show Me Your God" shows no mercy until bursting into a catchy, melodic chorus. It'll be featured on their upcoming, self-produced record out next year and it seems like it'll be exactly what fans are looking for.
—
NOFX
Double Album
They might have come a year apart but Double Album completes the vision NOFX had from the beginning. The sequel to last year's Single Album, this one does everything the first one did but better: "My Favorite Enemy" is a total earworm, and "Punk Rock Cliche" gives listeners a look into what was almost a blink-182 song years ago.
—
Wage War
The Stripped Sessions
Between delivering absolute rippers on their albums and releasing acoustic cuts on the side, metalcore act Wage War has been giving attention to both styles. Now, the softer side is taking priority with The Stripped Sessions—a record years-in-the-making that includes tracks recent and old but makes them breathtaking counterparts to the originals.
—
Various Artists
I Surrender Sleighs
What's better than a Christmas compilation? The legendary pop-punk label I Surrender rounded up their roster to dish out some yuletide classics with some epic results: a Valencia sighting, something from Punchline, and the return of The High Court, who only released one album over 15 years ago.
—
Anti-Flag
"Victory or Death (We Gave 'em Hell)"
Enough songs have come out from Anti-Flag's upcoming album to confidently say that it will be one of, if not, the best of their career. Which is pretty nuts when you've been a band for over 30 years now. But "Victory or Death (We Gave 'em Hell)" shows you just why with a straight-forward singalong chorus that you'll be coming back to until the full record comes out in a few weeks.
—
Other new releases:
Jimmy Eat World – "Place Your Debts (TW Walsh Remix)
Tove Lo – "No One Dies from Love (Stripped in France)"
Noah Cyrus – "Set for Life"
RM – Indigo / "Still Life (with Anderson .Paak)"
Emotional Oranges – "Let Me Go"
Circa Waves – "Carry You Home"
Jonah Kagen – georgia got colder EP / "georgia"
Drax Project – "Gameboy Color"
Peach Tree Rascals – End of Time EP / "I Need That"
Omar Apollo – "Evergreen (You Didn't Deserve Me At All) – Stripped"
Lewis Capaldi – "Pointless"
PinkPantheress – "Boy's a liar"
A$AP Rocky – "Shittin' Me"
Morgan Wallen – "One Thing At A Time"
Skrillex, 100 gecs – "Torture Me"
Nas, 21 Savage – "One Mic, One Gun"
Jessie Murph – "Drunk in the Bathtub"
PNAU, Troye Sivan – "You Know What I Need"
Joy Oladokun – "Power"
James Arthur – "Heartbeat" 
Snakehips – "Solitude (with BIA & Lucky Daye)"
RINI – Ultraviolet
half•alive – Conditions of a Punk / "Nobody"
Julia Wolf – "Gothic Babe Tendencies (feat. blackbear)"
Louis The Child – Black Marble
Wallice – "Japan"
Imogen Heap, Dan O'Neil – "Natural History"
Alok, Sigala, Ellie Goulding – "Ghosts (How Can I Move On) [feat. Elise]"
The Glitch Mob – "Ctrl Alt Reality"