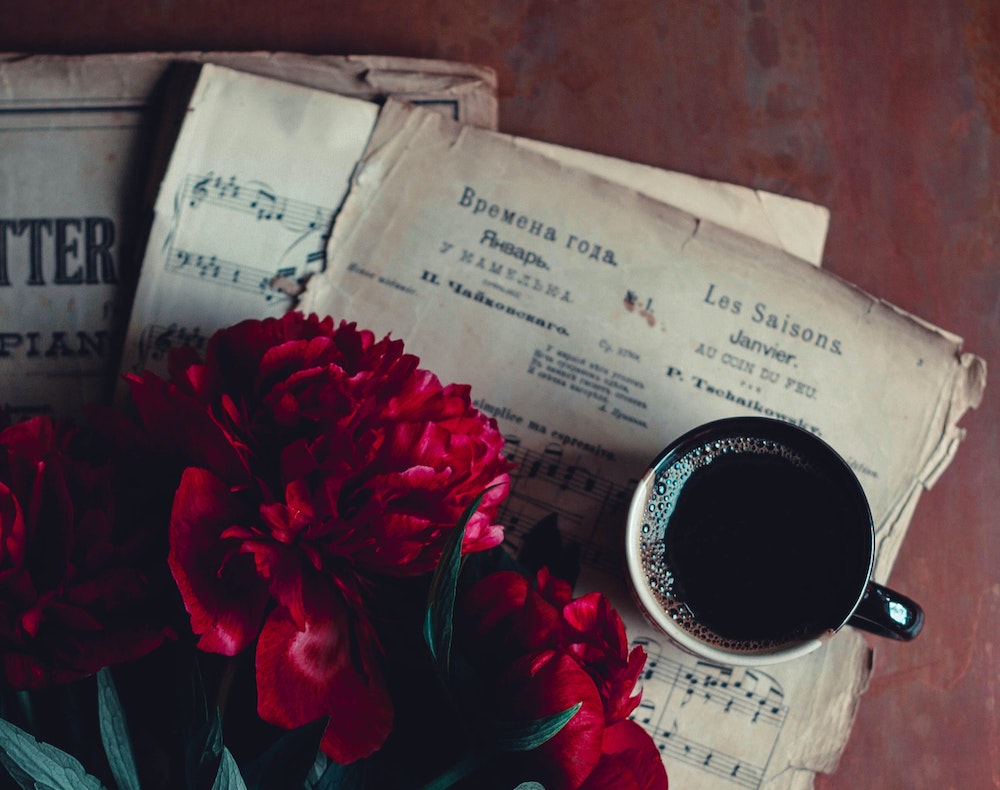 What better way to kick off a weekend than with new music? Fridays are always chock full of the latest songs and albums ready to be the soundtrack to everyone's antics, and here you'll find some of the week's standout releases. Whether you're ready to spin an anticipated song from a favorite artist or just taking a look at what's out there, there's a whole lot of tunes to dive right into. Who knows—maybe you'll find your next obsession.
Four Year Strong
Enemy of the World (Re-Recorded)
Four Year Strong's Enemy of the World certainly didn't need to be re-recorded—it only came out in 2010 and sounded pretty dang good. But they couldn't get it re-pressed on vinyl for some boring legal reasons, so they decided to re-do it Taylor's Version-style to be able to do what they want with it. Boss move. So, now we've got this re-vamped version with some bonus tracks thrown in. Sounded great before. Sounds great again. The vinyl exists now, too, if that's your thing. Everyone wins!
—
DE'WAYNE
My Favorite Blue Jeans
DE'WAYNE didn't need to convince anyone that he's the future but his new LP, My Favorite Blue Jeans, does a good job at proving it further. The record takes everything he did on last year's Stains and puts an exclamation point on it. The songs are harder, the hooks are stronger, and guest spots from Grandson and Good Charlotte fit perfectly. It's one of the year's last essential albums.
—
WSTR
"Bot Lobby"
New WSTR music is hard to come by but when it's here it never misses. They're basically averaging a song per year over the last three years. Another album is allegedly coming and it's worth getting excited over after the latest track "Bot Lobby". They've got the angsty pop-punk vibe down to a science, no matter how long they take in between songs.
—
Fit for a King
The Hell We Create
There's an unmatched aggression on Fit for a King's The Hell We Create that's part of the reason why it's their best record to date. Brutal breakdowns, shrieking screams, yet pitch-perfect choruses were all things they incorporated before but are heightened by better songwriting and musicianship that puts them at the top of the food chain when it comes to metalcore acts.
—
Rihanna
"Lift Me Up"
New Rihanna music was inevitable. It was just a matter of when. Six years after her last single, "Lift Me Up" is the theme of the upcoming Black Panther: Wakanda Forever film and encapsulates everything that a film of that caliber needs. In this emotional power ballad, Rihanna sings her tribute to the late Chadwick Boseman in a grand fashion.
—
Demon Hunter
Exile
After 20 years and a dozen full-length albums, metal legends Demon Hunter do something they've never done before with Exile: Make a concept album. The band's going all out with an in-depth storyline and even a comic book, and the songs easily bring their concept to, well, life. (See: standouts "Devotion" and "Heaven Don't Cry".)
—
408
Out of It
408's debut album, Out of It packs a major punch and includes a bunch of familiar voices. Each song from the pop-punk group is a smash, whether you decide to spin the Sleeping With Sirens collab in "Mark Hoppus" or the rocker in Aaron Gillespie's "U 2". Of course, the band has no problem doing things solely on their own—"Now & Never" is one of the catchiest tracks you'll hear this week.
—
Other new releases:
Iggy Pop – "Frenzy"
SZA – "Shirt"
Juice WRLD – "In My Head"
Lauren Sanderson – "Wet"
Cheat Codes – "Lose You"
Alison Wonderland – "Down the Line"
Dove Cameron – "Bad Idea"
dvsn – Working on My Karma
Fred Again.. – Actual Life 3 (January 1 – September 9 2022)
Black Eyed Peas, Anitta, El Alfa – "SIMPLY THE BEST"
UPSAHL – "Into My Body"
JIN – "The Astronaut"
Royal & The Serpent – Happiness Is An Inside Job EP
Ruel – "SOMEONE ELSE'S PROBLEM"
Ashanti – "Falling For You"
The Backseat Lovers – Waiting To Spill
Teddy Swims – "Devil in a Dress"
Palaye Royale – "Line It Up (feat LP)"