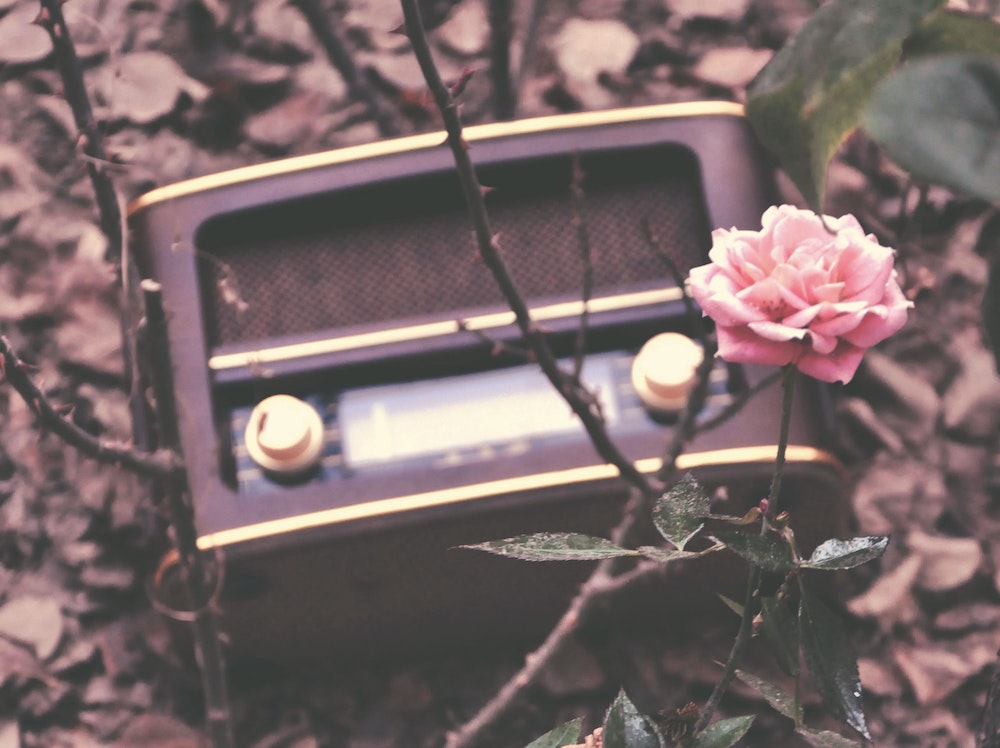 What better way to kick off a weekend than with new music? Fridays are always chock full of the latest songs and albums ready to be the soundtrack to everyone's antics, and here you'll find some of the week's standout releases. Whether you're ready to spin an anticipated song from a favorite artist or just taking a look at what's out there, there's a whole lot of tunes to dive right into. Who knows—maybe you'll find your next obsession.
blink-182
"Edging"
After months of rumors and, basically, years of speculation, blink-182 finally came. Tom DeLonge is back and the band's in full-swing with a world tour and an upcoming album. Of course, that means a new single, too—the Travis Barker-produced "EDGING" revives a classic sound with a fresh twist, but more importantly, it's just nice to hear those two voices together again.
—
The 1975
Being Funny in a Foreign Language
Being Funny in a Foreign Language might be The 1975's most normal and straight-forward album of their discography and that's completely fine. Their shortest record to date is also their most concise—there's no time for filler through the 11-track length, resulting in some of Matt Healy's greatest songs ever in "I'm In Love With You" and "Oh Caroline".
—
The Early November
Twenty
Twenty years. Twenty years that The Early November has been in our lives. Frankly, and not hyperbolic whatsoever, the whole pop-rock/pop-punk scene would not be the same if it wasn't for classics like For All of This and The Room's Too Cold. Of course, they've been great for their entirety—that's what this new record is here to celebrate. Featuring re-done b-sides and rarities (some known to fans, some completely new), TEN's got the same fire they've always had. Here's to another twenty.
—
Andrew McMahon in the Wilderness
"Skywriting"
Production by Tommy English livens up Andrew McMahon in the Wilderness' new track, "Skywriting", like we've never heard from him before. It's basically a dance track—synths and piano pop off like fireworks and it'll have your head bopping more than anything else released this week.
—
Four Year Strong
"Cavalier"
Four Year Strong had the tough task in 2010 of following up their explosive debut record that put them on the map. They were pretty successful at it — the record, Enemy of the World, absolutely ripped. Over ten years later, the band is repackaging the LP for vinyl but in a completely re-recorded fashion that even features "Cavalier", a b-side from the album's sessions.
—
Green Day
"You Irritate Me" (Demo)
If there's a Green Day anniversary coming up, you'll know about it. The band hasn't shied away from honoring their past work. We saw a 25th year anniversary release for Insomniac last year. Now, Nimrod's getting the treatment, and the new edition is coming loaded with 52 songs featuring album tracks, demos, and live cuts. Necessary? Absolutely not. Awesome? Very. They released "You Irritate Me" today—an unreleased demo from one of their best eras.
—
Waterparks
"F**k About It (feat. blackbear)"
Waterparks embrace their boyband tendencies on their addictive new single "F**k About It". Pop's greatest weapon as of late—blackbear—makes an appearance, too, and he gives one of his more interesting performances compared to his last couple of features. Overall, the band finds a new sound and nearly replicates something N*SYNC would do in the process.
—
Zebrahead
"No Tomorrow"
You can always count on Zebrahead to bring a fast-paced, youthful energy to every one of their new songs. "No Tomorrow" is the latest from the pop-punk kings. It's a no-frills track about living it up and that's the only thing you expect to hear when it comes to Zebrahead.
—
Betty Who
Big!
Betty Who only knows how to outdo herself. On Big! she perfects her pop songwriting with massive tunes like "Weekend", "One of Us". . .and uhh, well, sort of the rest of the album, too. Boys Like Girls' Martin Johnson adds his influence on each song, which makes it her finest record yet with zero skips.
—
Other new releases:
Our Last Night – "This Is Halloween"
Architects – "A New Moral Low Ground"
Boston Manor – "Crocus"
Marshmello – "Bye Bye (feat. Juice WLRD)"
Tove Lo – Dirt Femme
Louis Tomlinson – "Out of My System"
Bruce Springsteen – "Nightshift"
Lil Yachty – "Poland"
Madison Beer – "Showed Me"
Sam Smith & Kim Petras – "Unholy (Disclosure Remix)"