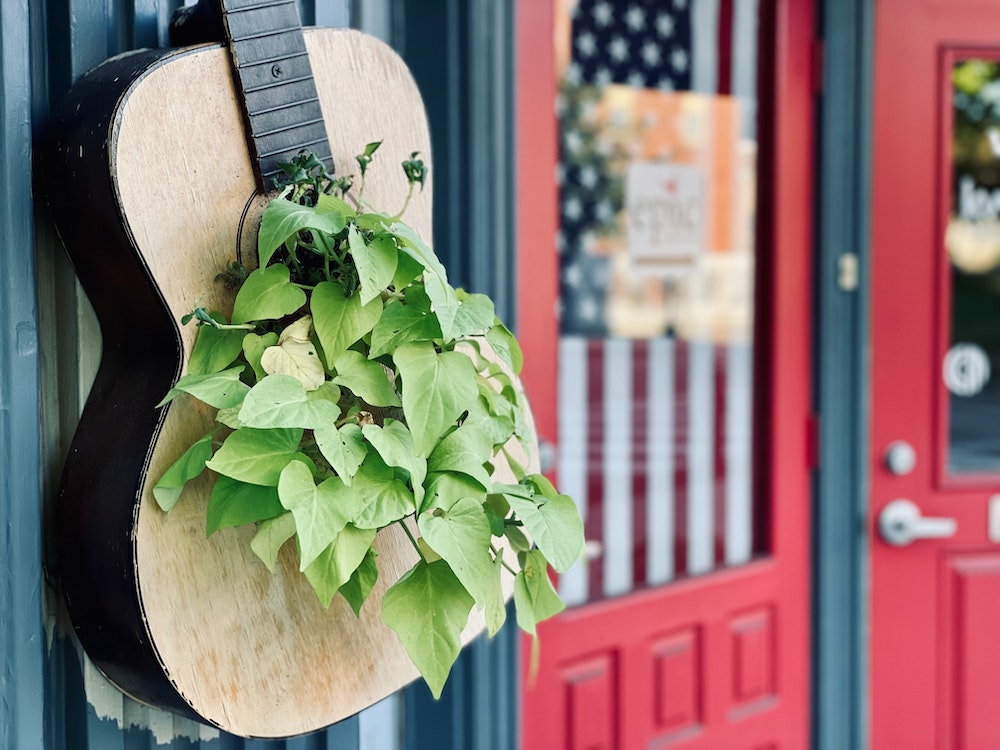 What better way to kick off a weekend than with new music? Fridays are always chock full of the latest songs and albums ready to be the soundtrack to everyone's antics, and here you'll find some of the week's standout releases. Whether you're ready to spin an anticipated song from a favorite artist or just taking a look at what's out there, there's a whole lot of tunes to dive right into. Who knows—maybe you'll find your next obsession.
Paramore
"This Is Why"
After a long time away, Paramore is finally back with a new single. The title track off their album, due out early next year, represents exactly what their hiatus did for them: Let them hit the reset button to allow them to come out with something like this. It's a little bit of Hayley Williams' solo stuff, a little bit of After Laughter, and a little of something new entirely. But it's 100% Paramore and that's all that really matters.
—
The Maine
"Box in a Heart"
The Maine can't miss. "Box in a Heart" is a gorgeous new offering from the band—an acoustic cut with emotive vocals and lively production. Guest vocals from renforshort fit perfectly and though it could have definitely fit on 2017's Lovely Little Lonely there's reason to be excited for the band's next era—if they're coming out with something like this.
—
Meet Me @ the Altar
"Say It (To My Face)"
It's been a while since anything new from rising stars Meet Me @ the Altar. "Say It (To My Face)" is the first track from them in well over a year. It was certainly worth the wait. The pop-punk trio refines their sound which improves their vocal quality but also eases up on the "easycore"/Four Year Strong-esque influences; this is straight out of Avril Lavigne's playbook, and it's awesome.
—
Slipknot
The End, So Far
Slipknot's new record is packed from front to back with classic rippers, ranging from the intensely heavy "Yen" to the brain-rattling infectious "The Chapeltown Rag". The metal legends outdo themselves on The End, So Far, framing it as though this LP might be their last (but we know that's not true). After nearly 30 years as a group, they have so much more left in the tank.
—
Jimmy Eat World
"Something Loud" (Acoustic)
Jimmy Eat World turn something loud into something a little softer with an acoustic rendition of their latest single. They don't abandon the original song's ethos entirely—it's still in-your-face as much as an acoustic song can be and the band is basically undefeated when it comes to changing up their songs in this kind of way.
—
NOFX
"Darby Crashing Your Party"
A year after releasing Single Album, NOFX gears up for Double Album, which is also just one album but the two together technically make a double album. Or something. Point is, you can always count on NOFX to do something weird while making punk bangers to go along with it. "Darby Crashing Your Party" is a fun introduction to what is likely their Final Album, too.
—
Tegan and Sara
"I Can't Grow Up"
Tegan and Sara's delectable "I Can't Grow Up" is bubbly pop at its finest. Forward verses that nearly scream at you lead into a chorus that gets even bigger. It's by far the most fun single they've released off the upcoming Crybaby, out later in October.
—
Ed Sheeran
"Celestial"
You never knew you needed an Ed Sheeran/Pokémon collab until now. His newest single, "Celestial" is gonna feature in the upcoming games out in November and it's strangely charming. Straying away from his patented acoustic/ballad types, this is probably Sheeran's most interesting track in years. It's a euphoric pop song that could have been written by Owl City, even—and now we're going to need a collab from those two next.
—
Other new releases:
Bruce Springsteen – "Do I Love You (Indeed I Do)"
Charlie Puth – "Charlie Be Quiet!"
Shawn Mendes – "Heartbeat"
Arctic Monkeys – "Body Paint"
Yeah Yeah Yeahs – Cool it Down
Kid Cudi – Entergalactic
Bad Suns – Apocalypse Whenever (Deluxe Edition)
Royal & The Serpent – "Death of Me"
LØLØ  – debbie downer
24kGoldn – "Mistakes"
Ciara, Summer Walker – "Better Thangs"
Cautious Clay – "Burning Up Slow"
Teddy Swims – "Someone Who Loved You"
M.I.A. – "Beep"
LCD Soundsystem – "New Body Rhumba"
Allan & MK – "Kiss it Better"
Tate McRae – "uh oh"
Quavo, Takeoff – "Nothing Changed"
Maluma – "Junio"
BoyWithUke – "Sick of You (with Oliver Tree)"
Wisin & Yandel, ROSALIA – "Besos Moja2"
Bjork, Kasimyn – "Fossora"
Honey Dijon, Channel Tres, Sadie Walker – "Show Me Love"
Amandla Stenberg – "Alice (Bodies Bodies Bodies)"
Sofia Valdes, Pink $weats – "Broken"
First Aid Kit – "Turning Onto You"
glaive – "three wheels and it still drives!"