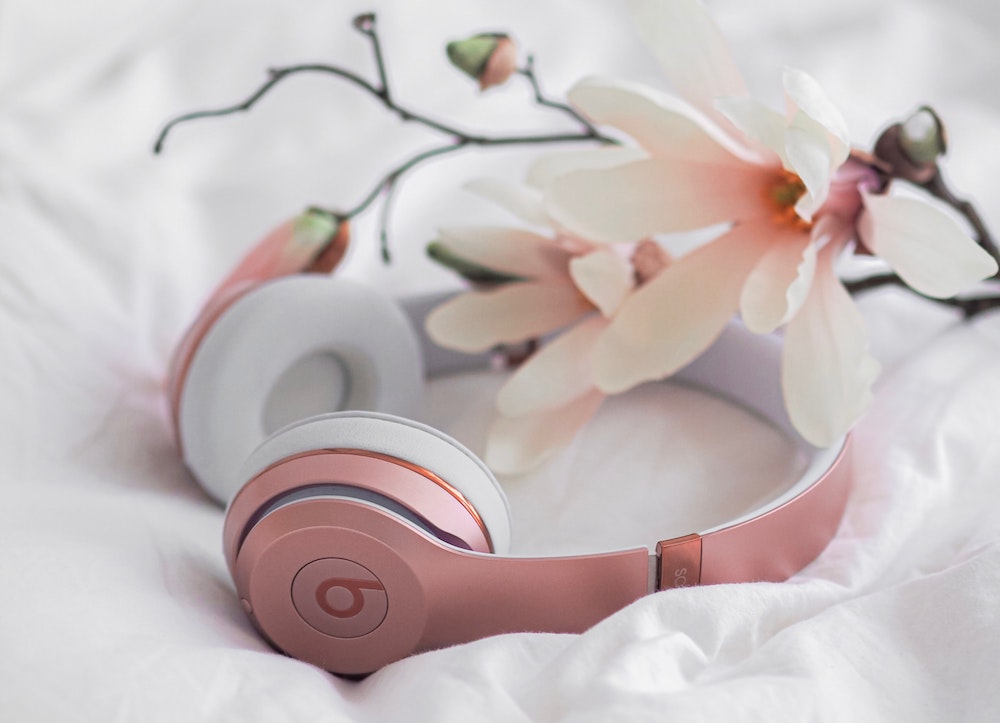 What better way to kick off a weekend than with new music? Fridays are always chock full of the latest songs and albums ready to be the soundtrack to everyone's antics, and here you'll find some of the week's standout releases. Whether you're ready to spin an anticipated song from a favorite artist or just taking a look at what's out there, there's a whole lot of tunes to dive right into. Who knows—maybe you'll find your next obsession.
The Summer Set
Blossom
The Summer Set's break was painful (for everybody) but it was important. It allowed them to come back with a vengeance and they've made their best work to date with part one of their new album Blossom. They're back to their old familiar pop ways ("Teenagers") with some new stuff thrown in (a Travie McCoy feature is a highlight). We can only imagine what part two will have in store.
—
Armor for Sleep
The Rain Museum
Armor for Sleep is full of surprises. Not only did nobody expect a record from the emo/pop-rock legends after a 14-year pause, but definitely nobody expected the record to sound like they never even left. The Rain Museum may as well be the spiritual successor to their breakout LP, What to Do When You Are Dead from 2005—the songs are impactful, emotional, and all-out catchy. Basically, everything they were doing back then. The difference now is they've got 401ks, probably.
—
Hot Mulligan
"MakeDamnSure"
Hot Mulligan are usually pretty misleading with song titles ("Featuring Mark Hoppus", for example, did not actually feature any Mark Hoppuses) but with "MakeDamnSure" there's no bamboozling—it's a proper cover of the Taking Back Sunday hit. They mellow it out a little by giving it an acoustic treatment but they make sure it doesn't lose any of the energy that makes the original so great.
—
Anti-Flag
"Imperialism"
The guest spots that Anti-Flag has had on their new music have been nothing short of perfect. Each one has brought something new to the table. It continues with their latest track, "Imperialism". Featuring Ashrita Kumar of grungey rock band Pinkshift, the song has major attitude that finds its success with Anti-Flag's songwriting but also when Kumar jumps in.
—
5 Seconds of Summer
"Older"
You've never really heard a song from 5 Seconds of Summer quite like "Older". It's a full-blown ballad ripe for nighttime fall listening and Sierra Deaton (of Alex & Sierra fame) slots into her role beautifully. Each song from the 5SOS upcoming album has pushed the envelope on their sound, but this one might end up being a standout.
—
Parkway Drive
Darker Still
Parkway Drive's Darker Still is an enthralling crash course in metalcore, and they make every aspect of their new LP look so easy. The guitar work in "Glitch" is top-notch, while the sinister "If a God Can Bleed" has you on the edge of your seat til the track's conclusion. It's got big anthemic qualities all the way through crafted perfectly for playing loud and proud in arenas.
—
WILLOW
"curious/furious"
WILLOW's latest tune off her new album, "curious/furious" is moody with a big-time pop-rock edge to it. She throws you off at first with a low-key verse and softer vocals but the track quickly evolves into the head-bang material she's mastered the art of over the years. The verses are curious. The chorus is furious. Get it?
—
Waterparks
"Self-Sabotage" (MC4D Remix)
"Self-Sabotage" was already one of Waterparks' most unique tracks to date; the remix by producer duo MC4D takes it to another level. The more you listen to the original, the more you realize it was perfect for remixing in the first place. This revamp adds an undeniable dance groove that'll have you spinning it just as much as the OG version.
—
Other new releases:
Kane Brown – "Thank God"
Meghan Trainor – "Don't I Make It Look Easy"
Imagine Dragons – "Bubble" (Night Visions Demo)
MAX – "It's You (feat. Keshi)"
ONE OK ROCK – Luxury Disease / "Vandalize"
Kygo, Gryffin, Calum Scott – "Woke Up in Love"
Clean Bandit – "Sad Girls (feat. Rema & French the Kid)"
John Legend – "Wonder Woman" / LEGEND
Mura Masa & Erika de Casier – "e-motions"
Tiesto – "Can U Dance (To My Beat)"
Lewis Capaldi – "Forget Me"
ROSALIA – "CHIRI"
Phoenix – "Tonight (feat Ezra Koening)"
BLACKSTARKIDS, beabadoobee – "CYBERKISS 2 U*"
Ozzy Osbourne – Patient Number 9 / "One of Those Days"
Ari Lennox – "age/sex/location"
Blood Orange – "Jesus Freak Lighter"
Drax Project, Rob Ruha – "Ka Taria"
BRELAND – Cross Country
Labrinth – "Kill For Your Love"
Bjork, Kasimyn – "Atopos"
Cavetown – "1994"
FLETCHER – "Better Version"
Hardwell – "REBELS NEVER DIE"
Santigold – Spirituals 
Nickelback – "San Quentin"
NGHTMRE, Oliver Tree – "Nothing's Perfect"
carolesdaughter – "sunshine and roses"
Abe Parker – "Live, Laugh, Love"
Julian Lennon – Jude
The Glitch Mob – "The Flavor"
Lous and the Yakuza – "Handle Me (feat Adekunle Gold)"