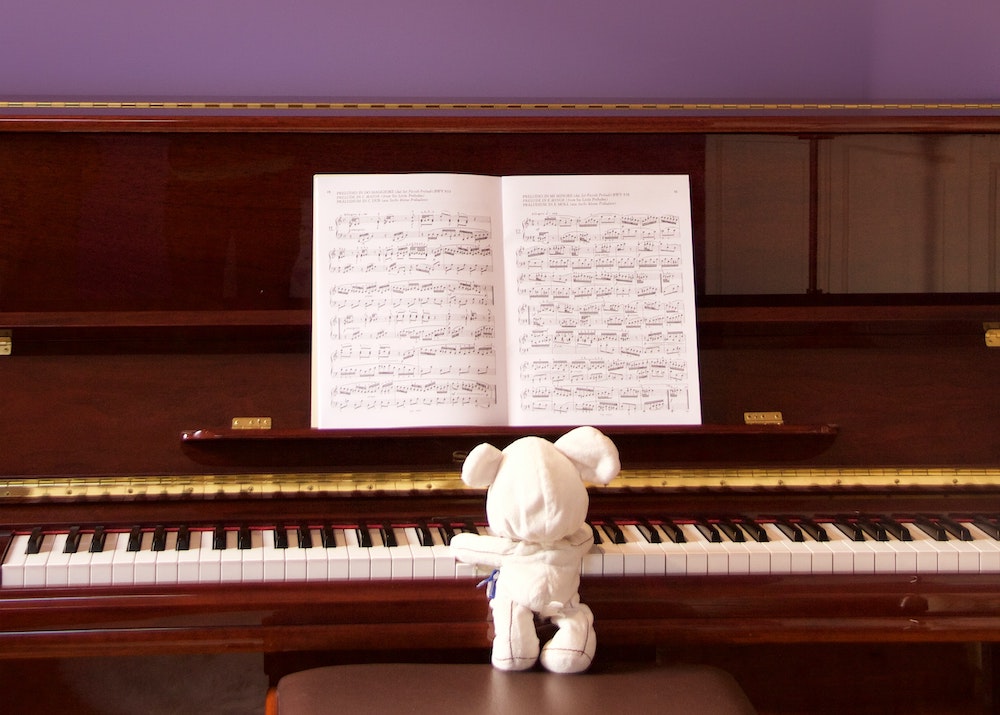 What better way to kick off a weekend than with new music? Fridays are always chock full of the latest songs and albums ready to be the soundtrack to everyone's antics, and here you'll find some of the week's standout releases. Whether you're ready to spin an anticipated song from a favorite artist or just taking a look at what's out there, there's a whole lot of tunes to dive right into. Who knows—maybe you'll find your next obsession.
The Summer Set
"Hard Candy"
Call it maturity, a return to form, or a mix of One Direction's Four + Taking Back Sunday. Either way, The Summer Set's "Hard Candy" is an epic one. The band proclaimed that 1D/TBS comparison but they're not far off—the track takes everything you love about TSS and throws it into overdrive with a bit of an extra rock flavor for good measure.
—
Bayside
"Good Advice"
The good advice for this weekend is to listen to Bayside's new single. "Good Advice" is loaded with punk riffs that lead into the poppiest chorus the band has ever written. And maybe one of the catchiest in a rock song you'll hear all year. It'll find its permanent home on The Red EP, their upcoming release, out in October.
—
Anti-Flag
"The Fight of Our Lives"
Do you like features? Anti-Flag's gonna give you features. Their new album set for early next year has guests on half the record, and "The Fight of Our Lives" is sporting some of the best. With Bad Religion and Rise Against joining the party, they add another level of authenticity to what is an absolute punk anthem.
—
Miss May I
"Free Fall"
Intros don't matter. At least that's how Miss May I's new cut probably feels. "Free Fall" jumps right into things with technical guitar and raspy screams before letting up with a satisfying, melodic chorus. It's the latest taste off their upcoming album, which seems like it's going to be a pummeling experience from start to finish.
—
Punchline
"I Don't Wanna Leave Yet"
"There is more summer to be had," Punchline says regarding their new song, "I Don't Wanna Leave Yet". No, it's not a summertime banger per se but it's that perfect chilled-out pop-punk chaser that has just enough energy to keep you on your toes without throwing out your back. Thank you, Punchline, for thinking of the old people.
—
Norma Jean
Deathrattle Sing for Me
Metalcore mainstays Norma Jean show exactly why they're some of the kings of the genre with their new album, Deathrattle Sing for Me, staying true to themselves while also managing to branch out a bit in ways that work best. From the alt-rock "Call for the Blood" to the eight-minute journey in "Heartache", Norma Jean find themselves on their ninth LP.
—
Dan + Shay
"You (Acoustic)"
Acoustic versions of full-band songs are sometimes mistreated and under-appreciated. In Dan + Shay's case with "You", this acoustic rendition might as well have been released first. That's kind of how their acoustic takes go, though. They know exactly how to make the tunes stand on their own, and this one's no different. Pull up the cowboy boots and get your tissues ready: "You" is straight up gorgeous.
—
Armin van Buuren
"Forever & Always (feat. Owl City)"
Owl City has done a fantastic job lately being an actual owl—hiding in the darkness, poking his head out a little bit every now and then. It's been four years since an album from the true king of pop but his newest (and rare) collaboration with DJ Armin van Buuren shows he hasn't been in full hibernation. van Buuren caters "Forever & Always" to Mr. City entirely, forming a euphoric club anthem around his forever-youthful vocals.
—
Other new releases:
Nicki Minaj – "Super Freaky Girl"
Megan Thee Stallion – Traumazine
Tones and I – "Charlie"
Death Cab for Cutie – "Foxglove Through the Clearcut"
The Goo Goo Dolls – "Going Crazy"
Pink Pantheress, Sam Gellaitry – "Picture in my mind"
Ari Lennox – "Hoodie"
Anitta, Maluma – "El Que Espera"
NIKI – Nicole
Omar Apollo – "Endlessly"
Pale Waves – "Unwanted" / Unwanted
Young the Giant – Act II: The Exile
Beach Weather – "Unlovable"
Pablo Londra – "Noche de Novela (feat. Ed Sheeran)"
Ali Gatie – WHO HURT YOU / "The Look (feat. Kehlani)"
Sylvan Esso – No Rules Sandy
Tessa Violet – "Kitchen Song"
Sleeping With Sirens – "Let You Down (feat. Charlotte Sands)"
Yeah Yeah Yeahs – "Burning"
Jeris Johnson – A SUMMERTIME SIDE QUEST EP
Editors – "Kiss"
347aidan – "So What"
The Isley Brothers, Beyonce – "Make Me Say It Again, Girl"
Bella Poarch – Dolls EP
John Harvie – "Not Another Song"
GAYLE – "indieedgycool"
Babyface – "Seamless (with Kehlani)"
Alicia Keys – KEYS II / "Stay (Lucky Daye)"
Ozuna, Tokischa, Louchie Lou, Michie One – "Somos Iguales"
Jessie Reyez – "MUTUAL FRIEND"
Afrojack, Black V Neck, Muni Long – "Day N Night"
M.I.A. – "Popular"
Danger Mouse, Black Thought – "Strangers (feat. A$AP Rocky and Run The Jewels)"
Santigold – "Shake"
Fabolous – "SAY LESS (feat. French Montana)"
BRELAND – "Told You I Could Drink (feat. Lady A)"