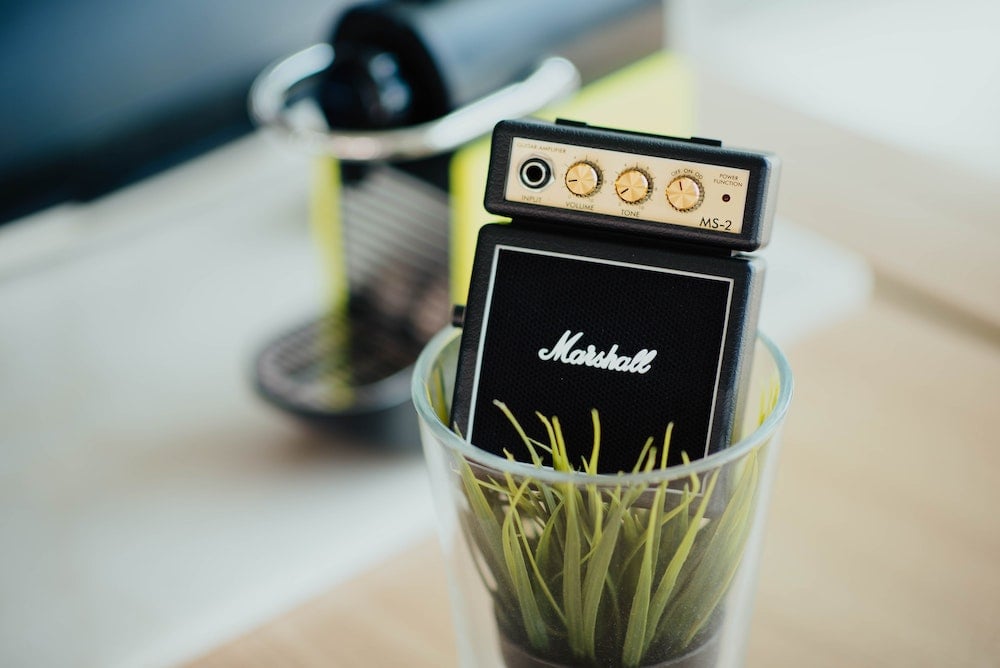 What better way to kick off a weekend than with new music? Fridays are always chock full of the latest songs and albums ready to be the soundtrack to everyone's antics, and here you'll find some of the week's standout releases. Whether you're ready to spin an anticipated song from a favorite artist or just taking a look at what's out there, there's a whole lot of tunes to dive right into. Who knows—maybe you'll find your next obsession.
The 1975
"Happiness"
"Happiness" is the song every fan of The 1975 has been waiting for. They've been fine-tuning their dance-pop craft for a few albums now, but this time it hits on all cylinders like never before. It's not the most explosive single they've written—better choruses of theirs exist—but the 80s pop aesthetic, subtle hook, and consistent energy make it a joy to listen to, whether jamming the full version or the "Dance Floor Edit".
—
Panic! At the Disco
"Local God"
"Local God" is a good Panic! at the Disco song. Full stop. With only a short amount of time 'til his new LP, you get the idea that it encapsulates the sheer insanities of Las Vegas. This single is, once again, Brendon Urie rubbing in your face the fact that he can sing better than you, equipped with a key change and all.
—
Blackbear
"Toxic Energy"
Blackbear's pop-punk experiment isn't just for fun,  the rapper is fully committed to bringing the best you'll hear from the genre this year with his upcoming album and latest single "Toxic Energy". But he isn't doing it alone, The Used's Bert McCracken unleashes an electric feature that elevates the tune to its full potential.
—
The Early November
"Make It Happen"
"Make It Happen" is not a new Early November song but the band is breathing new life into old material to celebrate twenty years together. Aptly titled Twenty, the upcoming album features b-sides—some heard, some unheard—in a fresh redone format. The first taste takes the Acoustic EP classic and turns it into a full band experience, and it's so good it makes you wonder why they ever made it acoustic in the first place.
—
Goldfinger
Never Look Back (Deluxe)
Over a year and a half after Goldfinger released Never Look Back, the record's getting a solid deluxe treatment. This extended edition features a whopping seven new songs, but three of those are re-recorded classics (like "Here in Your Bedroom" re-done with Avril Lavigne). The new songs, done with Travis Barker, and Mike Herrera of MxPx, crush the album's original track listing; "3AM" might as well be a blink-182 song.
—
Armor for Sleep
"Whatever, Who Cares"
If someone said Armor for Sleep's "Whatever, Who Cares" was written back in 2005, you'd nod your head and be like, "Yeah, makes sense". AFS and their new single come in swinging, making sure they pick up right where they left off when they went on hiatus in 2008. They're 2 for 2 now with songs off their upcoming LP and it probably gets even better from here.
—
Willow
"hover like a GODDESS"
Willow has gotten really good at the whole rock thing: a new album is out in September, and "hover like a GODDESS" is a definite banger. Playing around with dynamics—a louder chorus and softer verses—makes this one of the best displays of her songwriting she's ever delivered. The whole "catchy as hell" aspect helps here, too.
—
Carly Rae Jepsen
"Beach House"
Carly Rae Jepsen heads back to a more familiar sound on "Beach House", a new track off her forthcoming fifth album. Instead of opting for clever indie-disco-pop like on Dedicated, her new one is to the point and bubbly, sporting an upbeat and summer-y pop feel that only sounds like something she can do. And she does it immaculately.
—
Other new releases:
Calvin Harris – Funk Wav Bounces Vol. 2
Eminem – Curtain Call 2
DJ Khaled – "Staying Alive" 
Benny Blanco – "Bad Decisions (feat. BTS and Snoop Dogg)"
Spanish Love Songs – "We've Had Enough"
Lauv – All 4 Nothing
KAYTRANADA, Anderson .Paak – "Twin Flame"
Remi Wolf – Live at Electric Lady Land
John Legend – "All She Wanna Do (with Saweetie)"
Yungblud – "The Emperor"
Glass Animals – Dreamland (Real Life Edition)
Bad Suns, PVRIS – "Maybe You Saved Me"
Cameron Sanderson, Magnolia Park – "Deadzone"
dvsn  – "All That Matters"
Doechii – she / her / black bitch 
Quinn XXCI – "Backpack"
The Killers – "boy"
mxmtoon – "Kaleidoscope"
UPSAHL – "My Time To Shine"
The Happy Fits – "Around and Around"
Olivia O'Brien – "Bitch Back (with FLETCHER)"
JAWNY – "strawberry chainsaw"
Tobe Niwigwe, EARTHGANG, Pharrell Williams, Fat Niwigwe – "LORD FORGIVE ME"
Diplo, Mele – "Make Me Believe"
See You Next Year, Dreamer Isioma – "Simon Says"
bLAck pArRy – "I Love You More Than You Know (feat. Childish Gambino)"
Arden Jones – "starstruck"
Maisie Peters – "Blonde"
Duckworth, Syd – "Ce Soir"
charlieonnafriday – "Enough"
NIKI – "High School In Jakarta"
Abe Parker – "Imposter Syndrome"
Pussy Riot – MATRIARCHY NOW / "PRINCE CHARMING (with salem ilese)"
Bantu, Maroon 5, Latto – "One Light (feat. BLEU) [Remix]"
Paloma Faith – "Only Love Can Hurt Like This (Sped Up Version)"
Ben Rector, Thomas Rhett – "What Makes A Man"