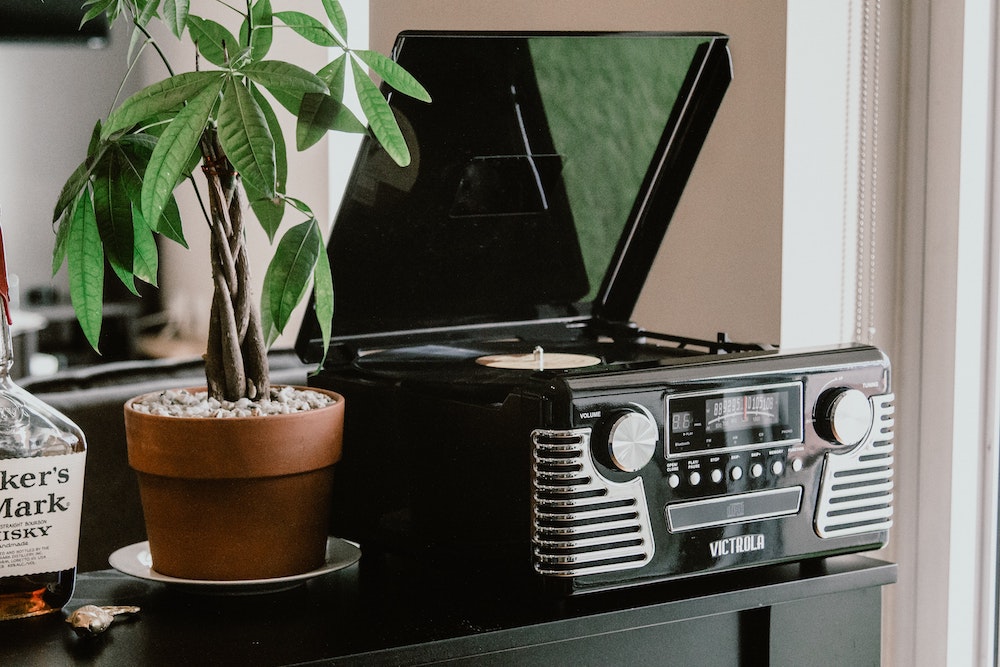 What better way to kick off a weekend than with new music? Fridays are always chock full of the latest songs and albums ready to be the soundtrack to everyone's antics, and here you'll find some of the week's standout releases. Whether you're ready to spin an anticipated song from a favorite artist or just taking a look at what's out there, there's a whole lot of tunes to dive right into. Who knows—maybe you'll find your next obsession.
Senses Fail
Hell Is In Your Head
Senses Fail's Buddy Nielsen has never been one to sing BS in his songs. His band's new album, Hell is in Your Head, may be his most personal to date. Eight records into their career, Senses Fail have no issue creating something fresh and unique while still sticking to the band's tried and true formula—a pop-punk/post-hardcore hybrid that's heightened by Nielsen's lyrical prowess.
—
Cartel
"17"
Honestly, a Cartel song in 2022 could just be Will Pugh puking into a microphone and you'd be happy to have something new from them in your library but "17" has a little more substance than that. Their first track in nearly ten years, it sounds like they never even took a break. Pugh is as recognizable as ever, and there's that sense of youthfulness to it that the band has had since its inception.
—
Travie McCoy
Never Slept Better
Never Slept Better marks Gym Class Heroes frontman Travie McCoy's return to the mic. To say he was sorely missed would be an understatement. The new LP is essentially a consolidation of everything he's accomplished throughout his career: razor-sharp lyrics, pop-centric hooks, and an overabundance of cool.
—
5 Seconds of Summer
"Blender"
Each new 5 Seconds of Summer song has been better than the one before. Off their record out later this year, "Blender" is a short but sweet pop banger, probably one of the more accessible ones they've released lately. Have Charlie Puth sing it and you wouldn't think twice about it but having Luke Hemmings sing it instead is, unsurprisingly, just as good.
—
Demi Lovato
"Substance"
Demi Lovato's return to pop-rock has put the genre on notice. As "Substance" shows, this isn't a cheap grab at what's hot. Lovato really does kill it here, slotting into a sound that kicked off their musical career in the first place without sounding stale or out of touch.
—
Beabadoobee
Beatopia
Although it's hard to follow up such an enthralling debut album, singer/songwriter Beabadoobee makes light work of the task with Beatopia. It's an extension of her love letter to 90s-esque indie/pop-rock, doubling down on what made her debut such a success. Now, she's just better at it and it's a sound she's helping make timeless.
—
Lizzo
Special
"Did you miss me?" Lizzo kicks off her new album, Special, with a question she already knows the answer to. The energetic singer regains control of the limelight with ease on her new record—one that'll increase her star status to a level unimaginable. And Special will put a massive smile on everyone's face in the process.
—
Calvin Harris
"Stay With Me
(feat. Justin Timberlake, Halsey, and Pharrell)"
The first day of summer is now August 5. That's when Calvin Harris drops the long-awaited but recently-confirmed Funk Wav Bounces Vol. 2 and "Stay With Me" seems like it'll be a definite highlight. Featuring an all-star cast of Justin Timberlake, Halsey, and Pharrell, each vocalist has a specific purpose when they jump in. You don't want the track to end but luckily the button to replay is a click away.
—
Other new releases:
Death Cab for Cutie – "Here to Forever"
J-hope – Jack in the Box
Porter Robinson, League of Legends – "Everything Goes On"
Less Than Jake – "Fat Mike's on Drugs (Again)"
Michelle Branch – "I'm a Man"
P!nk – "Irrelevant"
Finneas – "Mona Lisa, Mona Lisa"
Sabrina Carpenter – emails I can't send
Young the Giant – ACT I: ORIGINS
Architects – "Tear Gas"
Palaye Royale – "Fever Dream" 
Interpol – "Gran Hotel" / The Other Side of Make-Believe
Omar Apollo – "Architect"
FKA Twigs – "Killer – A COLORS SHOW"
Alexander 23 – Aftershock
Bella Porch – "Dolls"
Oliver Place – "Placeholder"
Zach Bryan – Summertimes Blues EP
Ellie Goulding, Big Sean – "Easy Lover"
ODESZA – "Light of Day (feat. Olafur Arnalds)"
Afrojack – "Worlds On Fire (with R3HAB & Au/Ra)"
Cavetown – "Grocery Store"
Ne-Yo – Self Explanatory
JVKE – "Golden Hour"
Madeline The Person – CHAPTER 3: The Burning
SEB – "get your bread"
Rowdy Rebel, A Boogie Wit A Hoodie, Jadakiss – "New York"
Ricky Martin – "Acido Sabor"
boy pablo – "Be Mine"