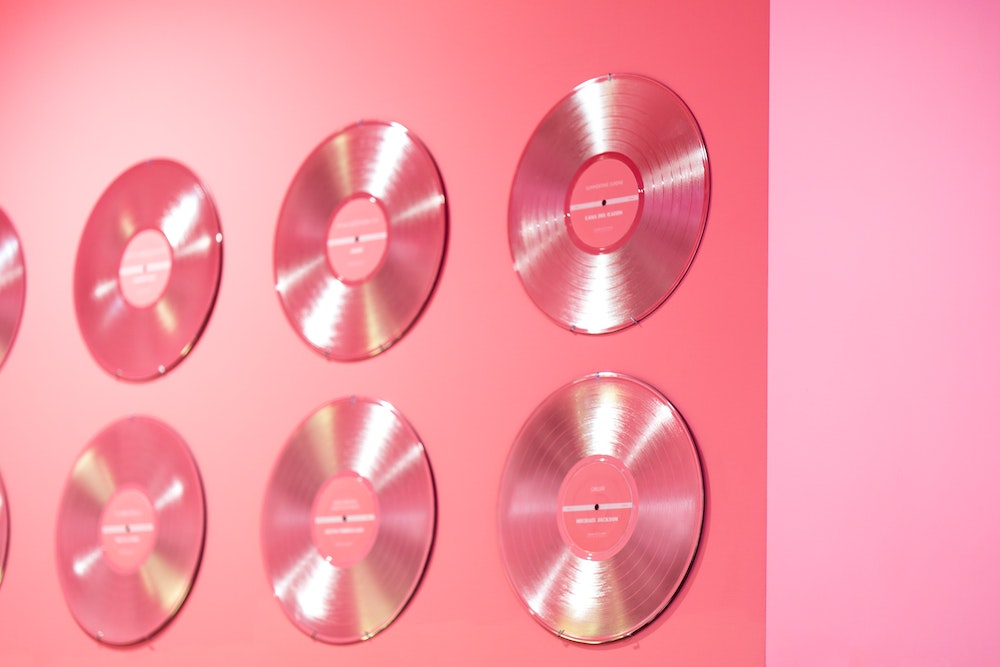 What better way to kick off a weekend than with new music? Fridays are always chock full of the latest songs and albums ready to be the soundtrack to everyone's antics, and here you'll find some of the week's standout releases. Whether you're ready to spin an anticipated song from a favorite artist or just taking a look at what's out there, there's a whole lot of tunes to dive right into. Who knows—maybe you'll find your next obsession.
Bring Me the Horizon
"Strangers"
Bring Me the Horizon, through all their features in 2022, is already having one of the biggest years of their career—"Strangers" just strengthens it even more. The explosive new single is Oli Sykes & Co.'s continued chokehold on radio rock and the way they redefine it with massive hooks and an aggressive hard rock tone. As per usual, this one's meant to take down stadiums. It'll have no problem doing so.
—
Mayday Parade
"Thunder"
Mayday Parade's quality is something to marvel at but it's their growth over the years that's more impressive than anything else. Nothing shows it like their new song "Thunder", which takes their sound to new heights with an ambitious and uplifting pop-rock tune that they've crafted similarly before (but none that quite hits like this one).
—
The 1975
"Part of the Band"
The Kings of Cryptic, otherwise known as The 1975, finally lift the curtains on what they've been up to. "Part of the Band" is the first single off their new album, out this October, and it's basically an anti-single. Its usage of strings and weird overall vibe sounds more like Bon Iver than 1975, but you grow to appreciate the out-of-the-ordinary when it comes to them. You have no other choice.
—
Armor for Sleep
"How Far Apart"
File under 'Things You Never Thought You'd Read': Armor for Sleep is back. The influential New Jersey rockers have been away for probably a majority of their fans' lives but the impact they made in the short years they were around was a big one. Now, a new era's begun in grand fashion with "How Far Apart", a hard-hitting track full of emotion that'll bring in new fans as much as it'll please the longtime ones.
—
Blackbear
"The Idea"
Blackbear's upcoming album is out in August and we already knew it was going to have a big pop-punk influence—"The Idea" shows us just how much. The catchy, guitar-driven number is brought to life by Andrew Goldstein and Travis Barker, but Blackbear's ability to slot into the genre so well helps elevate its effect.
—
Waterparks
"Self-Sabotage"
The new one from Waterparks takes their sound in a different direction. It's still got hints of punky riffs, big pop production, and a unique flavor they embed in all their tracks, but "Self-Sabotage" is Waterparks attempting to redefine themselves into something fresh and mature. They do it effortlessly and make it sound so natural, too.
—
Maxim Mental
Make Team Presents Maxim Mental in Maximalism
Max Bemis is addicted to making music, so when he decided to close the book on his legendary moniker Say Anything, you knew he wouldn't be away for long. Maxim Mental is the new-look Bemis but he isn't unrecognizable from the SA days. His debut full-length is personal lyrically, tight musically, and explores aspects he hasn't before. From the electronic "Evermore (and the Grammy Goes to)" to the 8-minute ambitious closer "Simple Sweet", it's still the same artist who's written all your favorite songs.
—
DNCE
"Got Me Good"
DNCE has had a successful reunion thus far, following up their comeback single with the new dancey jam "Got Me Good". This one's meant more for the after-party than the main event, though, as its slower-than-usual tempo for a DNCE tune lets Joe Jonas' vocals take front and center.
—
Other new releases:
Julien Baker – "Guthrie"
Kygo – "Lost Without You (with Dean Lewis)"
Metric – Formentera
phem – "brkdwn"
TINI, Becky G, Anitta – "La Loto"
Zoe Wees – "Third Wheel"
Dillon Francis – "Don't Let Me Go (with ILLENIUM & EVAN GIIA)"
Ciara – "JUMP (feat. Coast Contra)"
Magnolia Park – "Don't Be Racist"
Neon Dreams – "It's All Good"
Drax Project – Diamond EP
poutyface, K.Flay – "Ragdoll"
King Princess – Change The Locks EP
Emotional Oranges – "Bounce"
SG Lewis – "Missing You"
Nancy Ajram, Marshmello – "Sah Sah"
James Bay – Leap
Keith Urban – "Brown Eyes Baby"
easy life, BENEE – "OTT"
WET – Pink Room
Pitbull – "Café Con Leche"
NIKI – "Oceans & Engines"