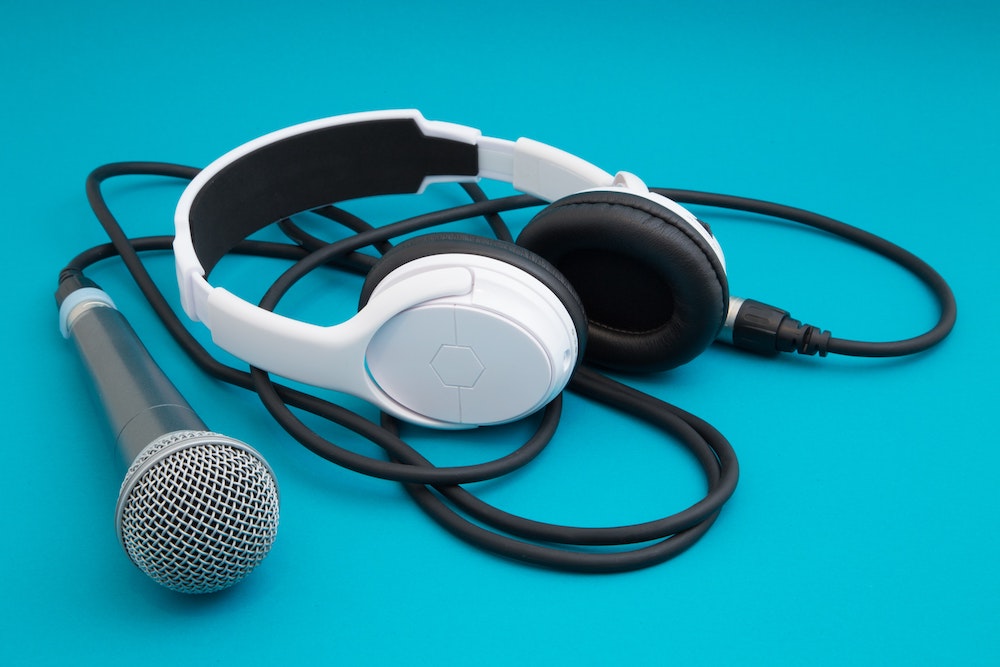 What better way to kick off a weekend than with new music? Fridays are always chock full of the latest songs and albums ready to be the soundtrack to everyone's antics, and here you'll find some of the week's standout releases. Whether you're ready to spin an anticipated song from a favorite artist or just taking a look at what's out there, there's a whole lot of tunes to dive right into. Who knows—maybe you'll find your next obsession.
Anberlin
"Circles"
Anberlin has been back for a bit now but you still can't help but feel like it's a fever dream. "Circles" makes the reunion more of a reality, as the second new song they've released since returning. Though the new one is on the darker side, the band finds a way to sneak in a melodic chorus. With the news of them inking a deal with Equal Vision this week, it's only the start of their new beginning.
—
Bayside
"Rainbow"
Bayside sidelines their new era for something far more important—a cover of Kacey Musgraves' "Rainbow" to benefit The Trevor Project. The charity tune transforms the already-brilliant piano ballad into a pseudo-acoustic jam that somehow makes the song even more impressive. But would you expect anything less from this band?
—
Jxdn
28 (Songs for Cooper)
Jxdn's two new songs are heavy—honoring his friend Cooper Noriega who died in early June at the age of 19—while being some of his best work to date. Working with Travis Barker, "Beautiful Boy" is the more uptempo of the two as "Even in the Dark" is the most stripped-down we've heard from him. They're both emotionally charged and Jxdn presents a beautiful tribute to someone who obviously made such a lasting impact on him.
—
The Chainsmokers
"Why Can't You Wait"
Honestly, The Chainsmokers have been holding out on us. After dropping their first album in nearly three years back in May, new songs have already trickled out from the duo, signaling an eventual deluxe edition. "Why Can't You Wait" (the second so far) is leaps and bounds better than most of what was on the LP before — it plays to their strengths of crafting dreamy pop while offering sounds the full-length didn't.
—
J-Hope
"More"
"More" by J-Hope is kind of a big deal. It's the first solo bit of music from the BTS boys since sorta announcing a maybe-hiatus/break a few weeks ago, and when his new album drops, he'll be the first debuting a proper solo record. Basically, all eyes are on him, and rightfully so; the single is an awesome hip-hop/rock hybrid that'll have no issue being loved by most, even BTS loyalists.
—
Imagine Dragons
Mercury – Act 2
With Mercury – Act 2, Imagine Dragons complete the most ambitious project of their career and arguably their strongest, too. The companion piece to Act 1, they've now unleashed 30+ songs over the span of a year, which is just kinda nuts. What's notable, though, is there's no burnout. Act 2 rips from front to back, from the hit "Bones" to the adult-contemporary "Crushed".
—
Halsey
hopeless fountain kingdom (Live from Webster Hall)
Live Halsey is always good Halsey. Their second live record, following Badlands, was recorded back in 2019 and is only seeing the light of day now, but you won't be hearing any complaints. Halsey thrives in a live environment and the way these songs are recreated adds another element to the album—plus the immersion from the crowd shouting every word.
—
Miss May I
"Earth Shaker"
Miss May I's "Earth Shaker" is just that. The latest track off the metal band's new album hits on all cylinders, introducing rapid-fire percussion from the jump before opening up in its massive chorus. Closing out with a breathtaking breakdown, the band knows how to make an impact on your ears and the environment.
—
Other new releases:
The Goo Goo Dolls – "Yeah, I Like You"
Calvin Harris – "New Money (feat. 21 Savage)"
Cardi B – "Hot Shit (feat. Ye & Lil Durk)"
Tiesto – "Hot in It" (feat. Charli XCX)
Lauv – "Kids are Born Stars"
Daya – "Love You When You're Gone"
Flo Rida – "What a Night"
Little Big Town – "All Summer"
Tiësto, Charli XCX – "Hot In It"
City Girls – "Good Love (feat. Usher AKA Ursher, baby)"
Rina Sawayama – "Catch Me In The Air"
YUNGBLUD – "Don't Feel Like Feeling Sad Today"
Anarbor – "Honeymoon in Tokyo"
Siiickbrain – "Jealousy"
Luke Bryan – "Country On"
FKA twigs – "killer"
Kygo – "Never Really Loved Me (with Dean Lewis)"
Bad Suns, Robotaki – "Life Was Easier When I Only Cared About Me (Remix)"
Pale Waves – "Jealousy"
Tai Verde – "sheluvme"
EKKSTACY, See You Next Year – "I Guess"
The Happy Fits – "Do Your Worst"
Nova Twins – "Choose Your Fighter"
J Balvin, Ryan Castro – "Nivel De Perreo"
Dermot Kennedy – Songs of Sonder
Gryffin – "Reckless (with MØ)"
Bazzi – "Miss America"
Sabrina Carpenter – "Vicious"
Emotional Oranges – "Make Me Wanna"
Broken Bells – "We're Not In Orbit Yet…"
Oscar Lang, Wallice – "Never Been to LA"
RAYE – "Hard Out Here"
Little Big Town – "All Summer"
Two Friends – "Timebomb (feat. MOD SUN)"
Anna of the North – "Dandelion"
MOTHICA – Nocturnal
Zachary Knowles – "CIGARETTES"
Jax – "Victoria's Secret"
Big Time Rush – "Honey"