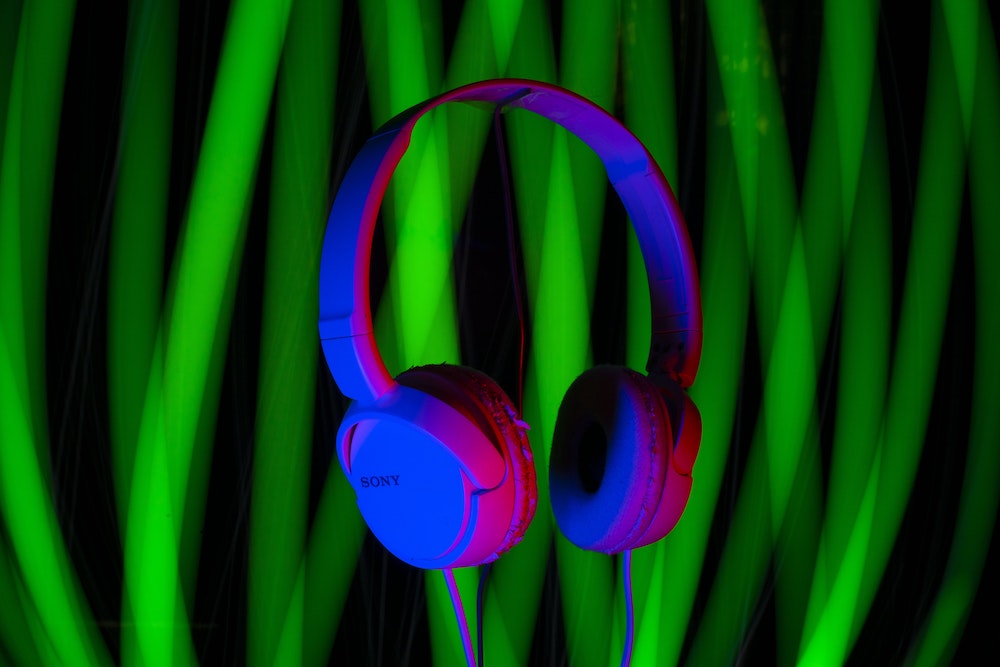 What better way to kick off a weekend than with new music? Fridays are always chock full of the latest songs and albums ready to be the soundtrack to everyone's antics, and here you'll find some of the week's standout releases. Whether you're ready to spin an anticipated song from a favorite artist or just taking a look at what's out there, there's a whole lot of tunes to dive right into. Who knows—maybe you'll find your next obsession.
The Summer Set
"Teenagers"
The Summer Set has been back for a tiny while now but with "Teenagers" they're back-back. The new single, which coincides with an announcement for their new album Blossom out in September, they add that youthful TSS magic for an absolute smash. An added bonus: The track features Against the Current, and they just make everything better.
—
Girlfriends
(e)motion sickness
If you liked girlfriends' first album, you'll really love their second. Travis Mills and Nick Gross are back delivering polished pop-punk jams to your speakers. (e)motion sickness takes their sound to new heights, keeping things familiar but improving with harder-hitting choruses and a very cool Lindsey Stirling appearance.
—
Destroy Rebuild Until God Shows
Destroy Rebuild
It's tough to be disappointed by a new D.R.U.G.S. album. Who would have any idea we'd get another one in the first place? The Craig Owens creation is back after over a decade since releasing their debut, and this return is more than just a grab at nostalgia. His vocals, as always, are on point throughout, and the band's got a vengeance that just couldn't have been possible back in 2011.
—
Hawthorne Heights
"Inside Out"
Hawthorne Heights taking on an Eve 6 song probably wasn't on anyone's covers bingo card, but here we are. And thankfully, too, because their version of "Inside Out" is a ton of fun. The best part is the little scream they've got going on in the chorus, making sure the Hawthorne Heights  DNA is still in there in some capacity.
—
Senses Fail
"End of the World/A Game of Chess"
"End of the World/A Game of Chess" gets us one step closer to Senses Fail's new album, out next month. It's by-the-numbers Senses Fail, which is what you want: A classic catchy chorus and Buddy Nielsen's emotive vocals that always end up carrying the tune.
—
beabadoobee
"10:36"
After giving a taste of seemingly all sides of her new album, beabadoobee goes back to basics on "10:36". The massively-upbeat guitar-driven jam continues her reign on perfect pop-rock. It's bound to put you into a good mood no matter what.
—
Palisades
"Sober"
Palisades' new track, "Sober" is an all-out rocker. They show off their best Linkin Park impression with a fantastic hook coupled with a dark and moody tone to it. Its highlight, though, comes in its aggressive bridge. The lead-up to it is the equivalent of a musical pressure cooker waiting to explode, and it certainly does.
—
Drake
Honestly, Nevermind
No hype. No promo. Just an album. That's Drake's rollout plan with his new pop/house record, Honestly, Nevermind, and honestly, it was for the best. The LP immediately wipes the lackluster Certified Lover Boy from last year out of everyone's brains; they'll be too busy dancing to this instead for the foreseeable future.
—
Other new releases:
Eminem – "The King and I"
I Prevail – "Body Bag"
Logic – Vinyl Days
Seaway – "I'm the One"
Chance the Rapper – "The Highs & the Lows"
Foals – Life is Yours
FKA Twigs – "Killer"
Alanis Morissette – The Storm Before the Calm
DEADMAU5 – "XYZ"
John Legend – "Honey (feat. Muni Long)"
Black Eyed Peas, Shakira & David Guetta – "Don't You Worry"