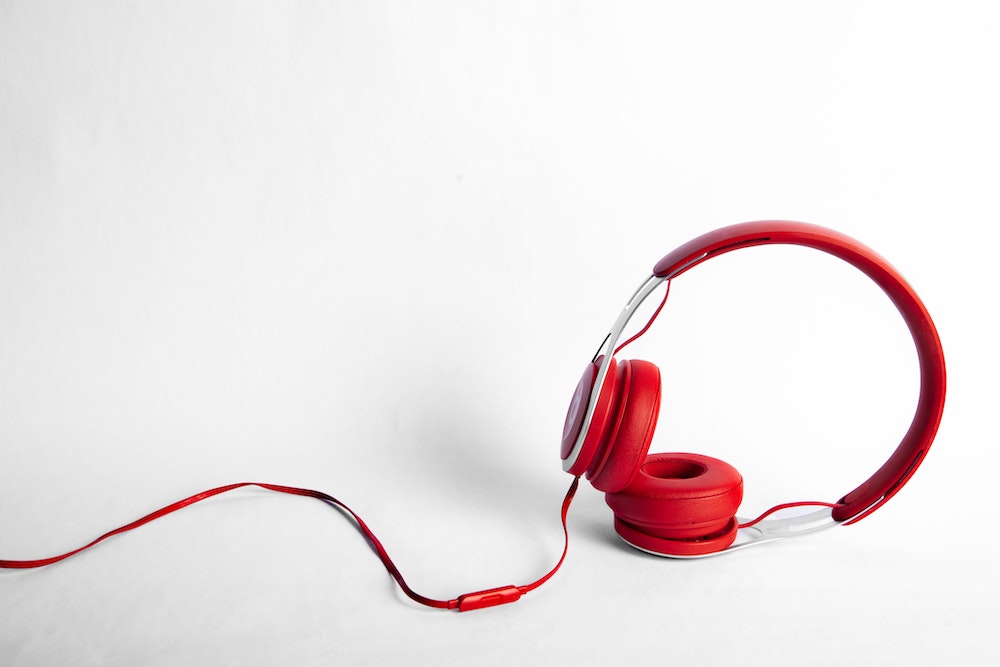 What better way to kick off a weekend than with new music? Fridays are always chock full of the latest songs and albums ready to be the soundtrack to everyone's antics, and here you'll find some of the week's standout releases. Whether you're ready to spin an anticipated song from a favorite artist or just taking a look at what's out there, there's a whole lot of tunes to dive right into. Who knows—maybe you'll find your next obsession.
All Time Low
"Blinding Lights"
All Time Low covering The Weeknd shouldn't be this good but, then again, it's All Time Low. The guys who basically made Rihanna and Cyndi Lauper songs sound like their own. They do it again here with "Blinding Lights", turning a pop masterpiece into a pop-punk powerhouse. It still has some of that Weeknd-esque magic baked in and Alex Gaskarth's voice works all too well.
—
Demi Lovato
"Skin of My Teeth"
RIP Demi Lovato's career … "pop career" that is. Their new album will apparently pick up where 2009 left off, aiming to capture that rock essence that turned them into a star. Of course, things are a lot less Disney-friendly this time around. "Skin of My Teeth", off the forthcoming Fvck You, is filled with an edgy attitude and newfound energy. It's what was needed.
—
Jimmy Eat World
"Something Loud"
It's Jimmy Eat World time again. That's because they've literally stuck to, without fail, a three-year cycle between albums for the past 20 years. It's kind of insane. So, "Something Loud" ushers in a new era after 2019's Surviving and it hits on all cylinders. The title is accurate, it most certainly is something loud, and they're the best at it.
—
Rise Against
Nowhere Generation II
If you were into Rise Against's album, Nowhere Generation, you'll like this news: Nowhere Generation II, a surprise release, is out now. The lead single "Last Man Standing" is a highlight with its upbeat pop-rock feel—it's perfect for summertime listening—and the five-song collection is real fun in general. A great extension of last year's great LP.
—
Mod Sun
"Perfectly Imperfect"
Mod Sun throws a new single into the fray, even though "Rich Kids Ruin Everything" is still stuck in everyone's head. "Perfectly Imperfect" might as well be its little brother; it has a massively catchy chorus that takes up most of the song in the first place. But that's cool. You don't want that chorus to end.
—
Machine Gun Kelly
"More Than Life (feat. Glaive)"
"More Than Life" is definitely not just a Mainstream Sellout b-side. Well, it probably is but it crushes most songs on the record. The new tune, another joint effort with Travis Barker, taps the majorly talented Glaive in a feature spot that he really shines in. MGK mentioned his desire to head back into rapping eventually but it'll be tough for him to hop off this ride when it's going this smoothly.
—
Halsey
"So Good"
After Halsey called out their record label accusing them of wanting a viral moment for their new single before they released it, the public backlash seemingly gave them what they wanted. Now, "So Good" is here. Conspiracy? Maybe. It doesn't really matter, though. The tune rips, and it has Halsey heading back into a more standard pop sound that's accentuated by production from Max Martin, who we strangely don't hear a lot from these days.
—
Steve Aoki
"Just Us Two (feat. Taking Back Sunday)"
Steve Aoki loves his rock bands. Weezer, Fall Out Boy, Blink-182, Jimmy Eat World … the list of groups the superstar DJ has collaborated with really is endless. Enter: Taking Back Sunday. The joint track "Just Us Two" is more impressive on TBS' end than Aoki's given their ability to slot so perfectly into this soaring pop production. We've seen it before with their recent feature with The Maine—TBS is stepping out of their comfort zone and it's awesome.
—
Other new releases:
Post Malone – "Hateful" / "Waiting For Never"
The Chainsmokers, Ship Wrek – "The Fall"
Jack White – "If I Die Tomorrow"
BTS – "Yet to Come"
Lizzo – "Grrrls"
Iann Dior – "Live Fast Die Numb"
Kid Cudi – "Do What I Want"
Lizzo – "Grrrls"
Bastille – "Remind Me"
Vance Joy – In Our Own Sweet Time
SZA – "Tread Carefully"
King Princess – "Too Bad" / "Cursed"
Joji – "Glimpse of Us"
Marshmello, Khalid – "Numb"
Sebastian Yatra – "TV"
Carrie Underwood – Denim & Rhinestones
George Ezra – Gold Rush Kid
Surfaces – "What's Been On Your Mind?"
ODESZA – "Wide Awake (feat. Charlie Houston)"
Arizona Zervas – "OH MY LORD (feat. 24kGoldn)"
Dixie – a letter to me / "Someone to Blame"
Maluma, Chencho Corleone – "Nos Comemos Vivos"
Danger Mouse, Black Thought – "Because (feat. Joey Bada$$, Russ, and Dylan Cartlidge)"
Eddie Benjamin, Alessia Cara – "Only You"
Beach Bunny – "Entropy"
R3HAB, Amy Shark – "Sway My Way"
chloe moriondo – "Hell Hounds"
Yot Club – off the grid
MOTHICA – "BEDTIME STORIES"
Of Monsters and Men – Tíu
BETWEEN FRIENDS – CUTiE