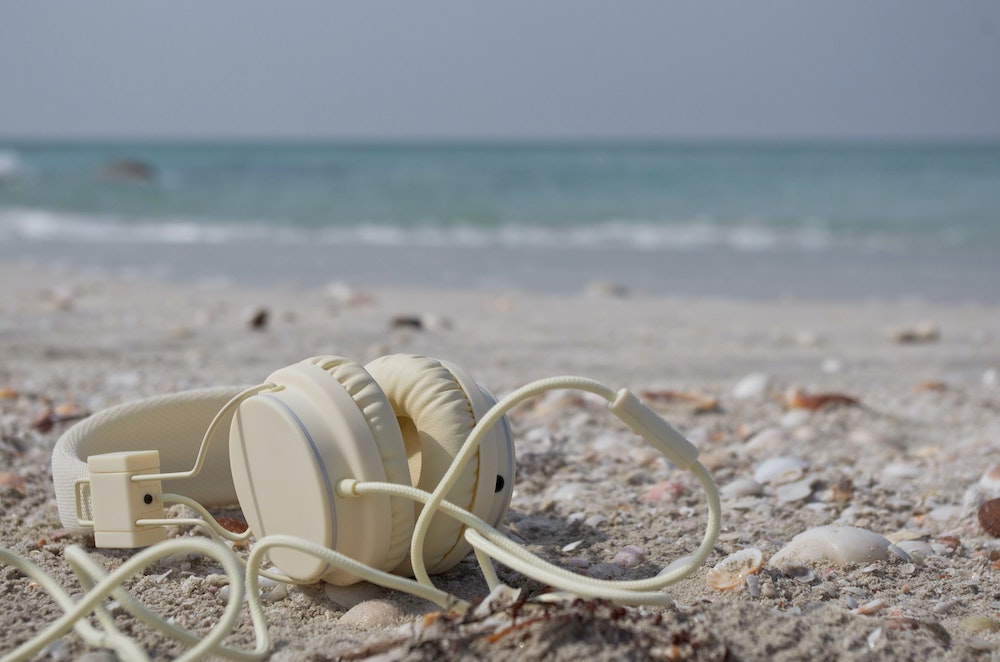 What better way to kick off a weekend than with new music? Fridays are always chock full of the latest songs and albums ready to be the soundtrack to everyone's antics, and here you'll find some of the week's standout releases. Whether you're ready to spin an anticipated song from a favorite artist or just taking a look at what's out there, there's a whole lot of tunes to dive right into. Who knows—maybe you'll find your next obsession.
Neck Deep
"STFU"
Neck Deep must've heard the people who said to go back to their debut-era brand of pop-punk and maybe the title of their new single has a double meaning dedicated to them. Either way, "STFU" is kind of mind-blowing — the band manages to craft a track that sounds like it was off Life's Not Out to Get You without sounding stale. Neck Deep is very back.
—
Taking Back Sunday
Tell All Your Friends (20th Anniversary Edition)
A classic, revisited. Let's be honest: You shouldn't need to be reminded to listen to Taking Back Sunday's Tell All Your Friends but, if it's not in your regular rotation by now, what are you waiting for? The 20th-anniversary edition should at least bring nostalgia for longtime fans and perhaps hook in some new blood, too. Along with the original tracklist, they've added some demos at the end so you can hear how one of the most influential records in the scene got started.
—
Scary Kids Scaring Kids
Out of Light
Out of Light, the new album from Scary Kids Scaring Kids is more than just a comeback record. Coming nearly 15 years after their last LP, they're without their longtime vocalist after his tragic death in 2014. Out of Light is all about honoring him. Guest vocalists on each song are done smartly, with some nods to their past on there, too. (Mod Sun, who played drums with them in 2010, features on "Escape from My Reality".) It's a unique experience but more importantly, it's a special tribute.
—
Blackbear
"GFY"
There's simply no stopping Blackbear, Machine Gun Kelly, and Travis Barker when they get together in the studio. The long-awaited 'pop-punk' era for Blackbear seems to be imminent with the arrival of the new single "GFY" — a taste of what this album might sound like. It's got his usual hip-hop flair but the rock seeds are firmly planted.
—
Ed Sheeran
= (Tour Edition)
Ed Sheeran's going to be touring overseas in support of his mammoth album = for the foreseeable future, so it only makes sense that he promotes the record with a new deluxe edition of sorts. A batch of new songs is included on this tour edition, alongside all of the collabs he's done lately. And it's still very weird seeing Bring Me the Horizon officially on an Ed Sheeran album.
—
Beabadoobee
"Lovesong"
"Lovesong", the third track released thus far from beabadoobee's upcoming LP, is nothing like "Talk".  Nor is it anything like "See You Soon". Each has been in a class of its own, whether channeling late 90s-inspired pop or driving-rock anthems. This time, melancholic acoustic strums drape over her lullaby-like vocals, offering yet again something new in this album cycle.
—
Eminem
The Eminem Show (Expanded Edition)
It's not just TBS celebrating 20 years. In 2002, Eminem released a little album called The Eminem Show that not only defined his career but became one of the best-selling rap albums of all time. It was probably one of the first CDs with a "parental advisory" sticker, too. Many of us aging millennials tried to trick our parents into buying it. Now, the expanded edition, well, expands it — some b-sides, some live cuts, and even a couple of instrumentals if you want to test how well you remember the lyrics.
—
Calvin Harris
"Potion (feat. Dua Lipa and Young Thug)"
The governor of summer has arrived. After Calvin Harris dropped the mega-fire Funk Wav Bounces Vol. 1 back in 2017, everyone wondered when — if ever — Vol. 2 would follow. "Potion" is our formal introduction to that next chapter. Featuring Dua Lipa and Young Thug, the (obviously) funky jam brings serious heat, led by a majestic chorus you won't be able to get enough of.
—
Other new releases:
Miss May I – "Bleed Together"
Bullet for My Valentine – "Stitches"
Kelly Clarkson – "Happier Than Ever"
Sueco – "Salt"
Sigrid – "Bad Life" (Acoustic)
Our Last Night – "As It Was"
Tessa Violet – "BREAKDOWN"
MisterWives – "Where Do We Go From Here"
Cheat Codes – "Back Again (with Loote, emma løv)" / Hellraisers, Part 3
Kayne West, XXXTENTACION – "True Love"
Tate McRae – i used to think i could fly / "don't come back"
UMI – Forest in the City / "wish that i could"
Mimi Webb – "Goodbye"
Jordan Davis – What My World Spins Around
M.I.A – "The One"
Jukebox the Ghost – Cheers
mxmtoon – "dance (end of the world)"
Oh Wonder – "True Romance"
NEIKED, Anne-Marie, Latto – "I Just Called"
Felix Jaehn – "I Do It Better (feat. Zoe Wees)"
Alexander 23 – "The Hardest Part"
Mura Masa – "Blessing Me (feat. Pa Salieu & Skillibeng)"
Chance the Rapper – "A Bar About a Bar"
Lord Huron – "Your Other Life"
easy life, Kevin Abstract – "DEAR MISS HOLLOWAY"
Sean Paul – "Light My Fire (feat. Gwen Stefani & Shenseea)"
Logic – "Orville (feat. Blu & Exile & Like)"
Mike Posner, The Futuristics – "Turn Up"
Jonas Blue, Julian Perretta – "Perfect Melody"
GOT7 – "NANANA"
Bryce Vine – "Why Can't We Be Friends"
Muna – Home By Now
Wynnona, Waxahatchee – "Other Side"
The Revivalists – "Otherside of Paradise (Made In Muscle Shoals)"
Rina Sawayama – "This Hell"
—