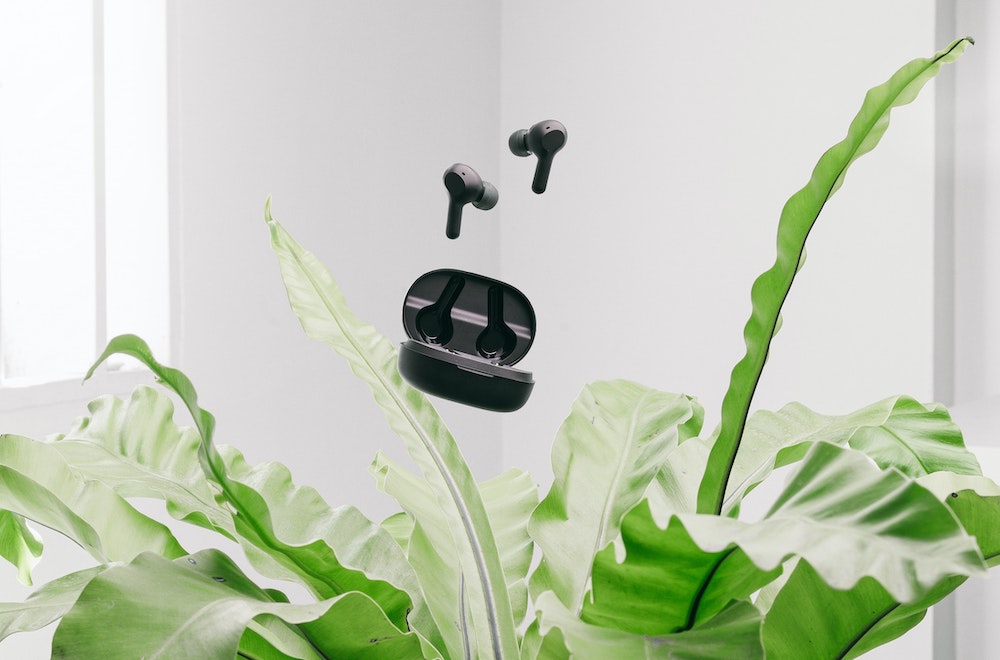 What better way to kick off a weekend than with new music? Fridays are always chock full of the latest songs and albums ready to be the soundtrack to everyone's antics, and here you'll find some of the week's standout releases. Whether you're ready to spin an anticipated song from a favorite artist or just taking a look at what's out there, there's a whole lot of tunes to dive right into. Who knows—maybe you'll find your next obsession.
My Chemical Romance
"The Foundations of Decay"
—
State Champs
Kings of the New Age
Who's got time for growing up? State Champs refuse to "mature," for lack of a better term, on Kings of the New Age. They aren't trying to grasp at a different sound and instead stick to their high-octane pop-punk ethos that got them here in the first place. Of course, their songwriting has only gotten better, from the singalong hit in "Everybody but You" to the revealing "Eventually"—they're pop-punk songs they simply couldn't have written four years ago.
—
5 Seconds of Summer
"Me Myself & I"
5 Seconds of Summer made it a point to prove themselves with their new music, releasing a couple of tracks that stood out for the fact it was the first time they wrote songs sans co-writers. With a new album officially on deck and another new tune, they re-introduce their old co-writer ways on "Me Myself & I". The song is fine-tuned to their strengths—a powerful pop-rock jam that takes a different but very enjoyable route from their previously-released singles.
—
Waterparks
"Funeral Grey"
New Waterparks music is always cause for celebration but this time, in particular, it ushers in an era on a new record label. Signing to the pretigious Fueled By Ramen, the band's "Funeral Grey" is exactly the kind of tune that fits what the label is all about. It's energetic pop-rock with a punkier tinge that brings them back down to earth from their zany Greatest Hits album, and it's just what they need to get to the next level.
—
Destroy Rebuild Until God Shows
"Outcasts vs Everyone"
Craig Owens and the rest of Destroy Rebuild Until God Shows have been putting an exclamation point on their comeback thus far, delivering tracks that put their debut album to shame. On "Outcasts vs Everyone" they take their sound to new heights. Instead of a frantically heavy post-hardcore cut, this one is just a straight-up radio rocker. If you didn't look at the artist title, you'd have no idea what band this was. It's not an identity crisis though. Owens and alt-rapper Brennan Savage give this one a personality that works with all of D.R.U.G.S' other songs with ease.
—
Taking Back Sunday
"Bike Scene" (Demo)
"Bike Scene" might be one of the more underappreciated songs on Taking Back Sunday's Tell All Your Friends. For their upcoming 20th anniversary re-release of the classic album, a demo of the track is amongst the rarities included. It's, uh, rough like you'd expect a demo to be. It sounds like it was recorded inside a giant cereal box. But it just makes the crispy LP version all that much better.
—
Bayside
"Strangest Faces"
There aren't many bands out there as consistent as Bayside. With "Strangest Faces", their latest single, you can't help but compare it to the rest of their work. Mainly because of how amazing each of their eight full-lengths are. This one sports a head-bopping melodic tone—a bit like what you'd find off their 2016 record, Vacancy.
—
Charlotte Sands
"Out of My Head (feat. Aaron Gillespie)"
After Charlotte Sands lent her vocals to a remix of Underoath's "Hallelujah", it's only fair they returned the favor. On "Out of My Head", drummer/vocalist Aaron Gillespie adds his flair to the dark pop song with his drumming and co-writing prowess, leading to Sands' most inventive track yet.
Read more about "Out of My Head" in today's Inbox Jukebox Presents
—
The Chainsmokers
So Far So Good
The Chainsmokers needed a break. What better way to hide away than to do so in Hawaii? It's where they found themselves again—it's also where they made the best record of their career. So Far So Good is The Chainsmokers at their peak, weaving together their unstoppable pop hooks and EDM production for a record that sounds like a cohesive full-length rather than a compilation of festival bangers.
—
Other new releases:
Kendrick Lamar – Mr. Morale and the Big Steppers / "N95"
Motionless in White – "Slaughterhouse (feat. Bryan Garris)"
ILLENIUM – "Shivering (feat Spiritbox)"
Post Malone – "Cooped Up (with Roddy Ricch)"
OneRepublic – "I Ain't Worried"
Måneskin – "SUPERMODEL"
Why Don't We – "Just Friends"
Noah Cyrus – "Mr. Percocet"
Florence + The Machine – "Dream Girl Evil"
Tate McRae – "what would you do?"
Burna Boy – "Last Last"
Becky G – "BAILÉ CON MI EX"
Morgan Wallen – "You Proof"
Bazzi – "Will It Ever Feel The Same?"
Gryffin – "Caught Up (with Olivia O'Brien)"
The Black Keys – Dropout Boogie
Remi Wolf – "Michael"
Sasha Alex Sloan – "Adult"
UMI – "moonlit room"
Elle Henderson – "Worth A Shot (feat Dierks Bentley)"
Joy Oladokun – "Purple Haze"
Mark Ronson – "Too Much (feat. Lucky Daye)"
TOMORROW X TOGETHER – "Good Boy Gone Bad"
Muni Long – "Pain"
James Bey – "One Life"
renforshort – "we'll make this okay (with Travis Barker)"
Ingrid Andress – "I Think You're Seeing Someone Else"
Ne-Yo – "Don't Love Me"
Sub Urban – "CANDYMAN"
Pale Waves – "Lies"
Death Cab For Cutie – "Roman Candles"
Two Feet – "ADHD"
Wet – "Tell Me Why"
Danger Mouse, Black Thought – "No Gold Teeth"
Galantis – "1×1"
Feid – "Castigo"
Mandy Moore – "In Real Life"
morgxn – "PRETEND RAINBOW"
BETWEEN FRIENDS – "orange juice"
Simple Plan – "Iconic"
Rita Ora – "Finish Line"