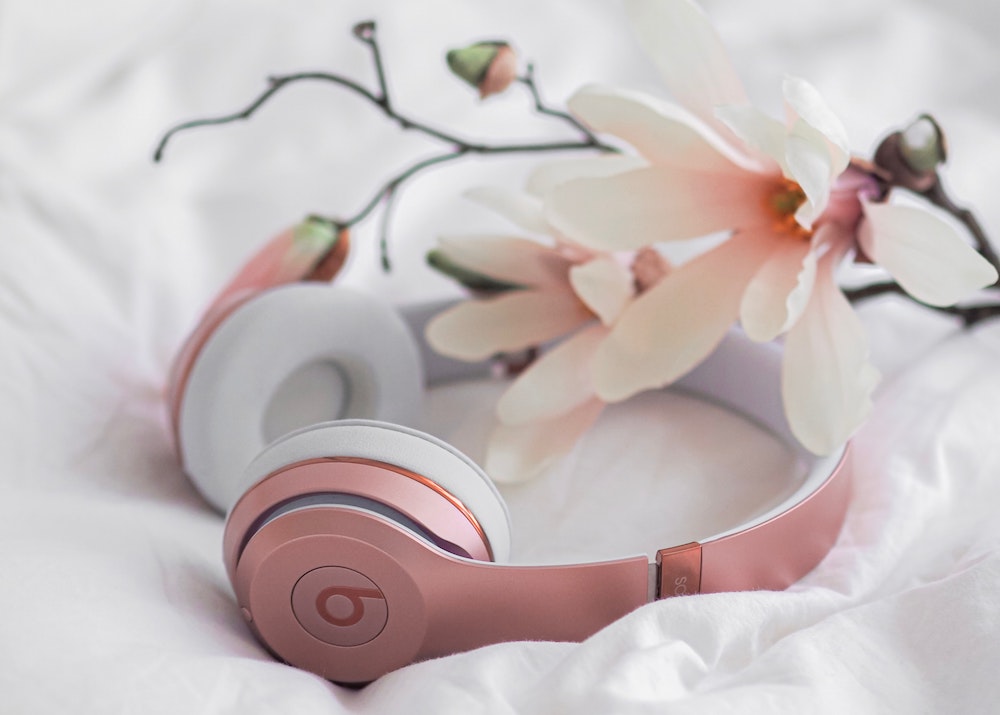 What better way to kick off a weekend than with new music? Fridays are always chock full of the latest songs and albums ready to be the soundtrack to everyone's antics, and here you'll find some of the week's standout releases. Whether you're ready to spin an anticipated song from a favorite artist or just taking a look at what's out there, there's a whole lot of tunes to dive right into. Who knows—maybe you'll find your next obsession.
Simple Plan
Harder Than It Looks
Part inappropriate joke, part metaphor for the band's 20+ year-long career—Harder Than It Looks is Simple Plan knowing what they're the masters of and following through on it once again. From the emotionally-charged "Two" to the energetically-charged "Iconic", the band makes their pop-punk prowess look easy.
read the idobi review of Harder Than It Looks
—
Silverstein
Misery Made Me
Post-hardcore juggernauts Silverstein have always tip-toed the line between catchy hooks and heavy riffs, but for their new record, Misery Made Me, they're leaning toward the latter more than ever before. Highlights like "Die Alone" and "The Altar/Mary" show their commitment to their harder roots, while "Ultraviolet" is perfect for the listeners who prefer that poppier sound, which will always exist in their tunes in some capacity. It's the perfect mix and one of the best records of their career.
—
Stand Atlantic
f.e.a.r.
You could call Stand Atlantic's new record, f.e.a.r., an exercise in experimentation, but the reality is that this is simply who they are. Listening to their discography from front to back is definitely jarring—the former pop-punk darlings trade those bubbly hooks for all-out mayhem on tracks like "Molotov [OK]" and that aggression comes across as natural progression; they're just that good at it.
read the idobi review of f.e.a.r.
—
Senses Fail
"Death By Water (Acoustic)"
Acoustic has always been a focal point of Senses Fail ever since the beginning. Even though we're still a long way out from their upcoming album out in July, you can never get enough from the stripped-down side of things with SF. "Death by Water", a song from the LP, gets the acoustic treatment, amplifying the band's strong vocals atop crisp guitar strums.
—
Yungblud
"Memories (feat. Willow)"
"(feat. WILLOW)" might be one of the best things to witness on a song title these days. The singer has just effortlessly made every song she's been a part of better over the past year—her feature on Yungblud's new single is no exception. "Memories" gets Yungblud back on the pop-rock track that he does so well, while WILLOW's inclusion takes it up more than a couple of levels.
—
Dance Gavin Dance
"Pop Off!"
The release of Dance Gavin Dance's new single, "Pop Off!", is bittersweet as it is the first song from the band since the tragic death of their longtime bassist Tim Feerick last month. Feerick's bass lines will always be an iconic part of the band and will most certainly make an impact on the band's new album later in July. DGD, as always, puts 100% into this new one, setting up Jackpot Juicer to be a memorable one.
—
Taylor Swift
"This Love (Taylor's Version)"
Taylor Swift is comin' again, whether you like it or not. She's been slow-cooking her version of the genre-defining 1989 for a while now, and "This Love" might mean we're getting a bit closer. The new revamp has subtle differences but the overall clarity is significant enough to distinguish between the two immediately.
—
Carly Rae Jepsen
"Western Wind"
Weeks of "Western Wind" teasing finally comes to a close as Carly Rae Jepsen releases her new single—it was worth the wait. She kicks off her new era in style by introducing a fresh sound of sorts, putting electro/dance-pop on the back burner for a breezy, springtime-inspired jam while still incorporating the upbeat energy you'd expect from her.
Other new releases:
Future – I Never Liked You (Deluxe)
DNCE – "Move"
Bad Bunny – Un Verano Sin Ti
Lady Gaga – "Hold My Hand"
Memphis May Fire – "Your Turn"
Our Last Night – "Middle of the Night"
Train – "Turn the Radio Up"
August Burns Red – "Pangaea" (Live)
Arcade Fire – WE
AWOLNATION – My Echo, My Shadow, My Covers & Me
Chase Atlantic – "CHXSE"
Tove Lo – "No One Dies from Love"
Belle and Sebastian – A Bit of Previous
flor – Future Shine
Doja Cat – "Vegas (from the Original Motion Picture Soundtrack Elvis)"
Ed Sheeran – "2step (feat. Ellinoora)"
Jack Harlow – Come Home the Kids Miss You
Ella Mai – Heart On My Sleeve / "How (feat. Roddy Ricch)"
BoyWithUke – "Understand"
Zach Bryan – Open the Gate
Kygo – "Freeze"
Sabrina Claudio – Based On A Feeling 
070 Shake – "Web"
Gryffin – "Alive (with Calle Lehmann)"
Sigrid – How to Let Go
Logic – "Therapy Music (feat Russ)"
Ashe – "Hope You're Not Happy"
Yuna – Y2 / "Make A Move"
Mary J. Blige – "Tough Love (feat Moneybagg Yo)"
Col3trane – "Lights Out"
MOTHICA – "Last Cigarette (feat Au/Ra)"
Fuckin' Whatever – "Houdini"
Khalid – "Skyline"
—