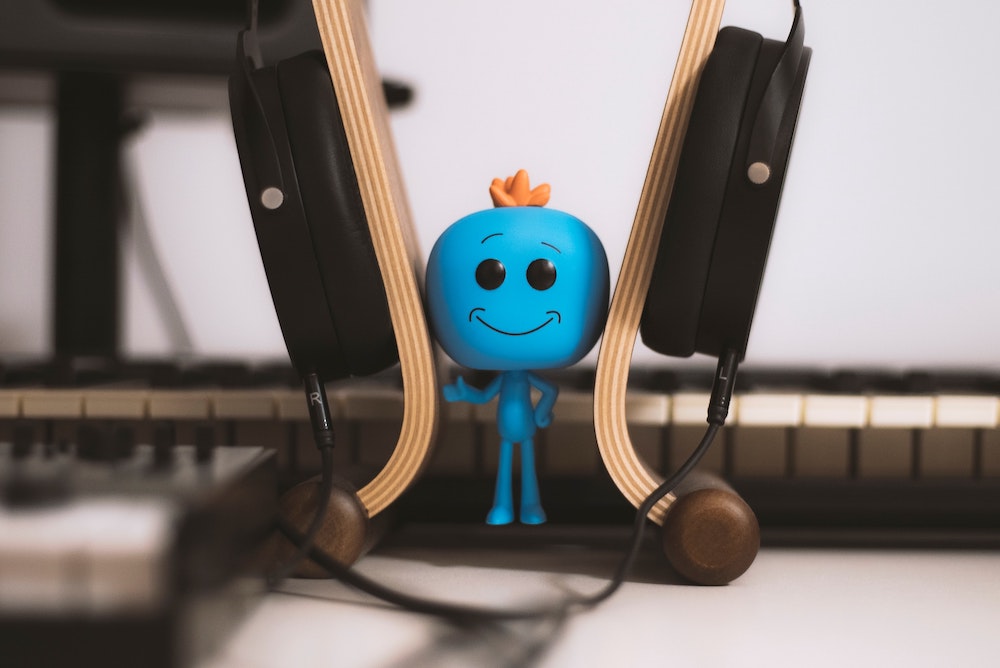 What better way to kick off a weekend than with new music? Fridays are always chock full of the latest songs and albums ready to be the soundtrack to everyone's antics, and here you'll find some of the week's standout releases. Whether you're ready to spin an anticipated song from a favorite artist or just taking a look at what's out there, there's a whole lot of tunes to dive right into. Who knows—maybe you'll find your next obsession.
The Wonder Years
"Oldest Daughter"
There's something about Dan Campbell's lyrics that always seem to have a lasting effect on you; he does it again on The Wonder Years' new single, "Oldest Daughter". Crooning about losing connection with a loved one, the rawness of his voice complements crunchy, upbeat guitar tones. If this is what their new album is going to sound like, we're in for a good one.
—
Bowling for Soup
Pop Drunk Snot Bread
The gap between Bowling for Soup's new album and their previous is the longest in their career, but the near-30-year veterans aren't showing any signs of age. On the amazingly titled Pop Drunk Snot Bread, the pop-drunk … err, punk … mainstays whip up track after track of fun and energetic tunes that rival some of the best songs they've ever written ("Hello Anxiety", "The Letter 3 (Sitcom Song)"). Not bad for album number 11.
—
nothing,nowhere.
"MEMORY_FRACTURE"
Eclectic singer/songwriter nothing,nowhere. gets, well, eclectic on his new single, "MEMORY_FRACTURE". Following up February's "Sledgehammer", this new one's got a combo of everything he's great at—moody low key verses and rapping. He even throws some post-hardcore influences into the explosive chorus. Turns out he's great at that, too.
—
Sigrid
"Bad Life (feat. Bring Me the Horizon)"
Who knows what you're going to get when you see (feat. Bring Me the Horizon) these days. Frontman Oli Sykes adds to his feature-resume on Sigrid's "Bad Life"; it's his most interesting collaboration yet. Don't let the inclusion of the band name fool you—there's no BMTH influence here. Sykes gives in to the building piano-pop jam with a vocal performance that works better than you'd expect.
—
The Chainsmokers
"Riptide"
You can't make an album in Hawaii and not get inspired by the island vibes. The Chainsmokers' new track, "Riptide" is 100% an ode to parties and palm trees with a bouncy rhythm and an addictive hook, getting you primed for summer whether you like it or not.
—
Alexisonfire
"Reverse the Curse"
"Reverse the Curse" explodes out of the gates from the moment you hit play; Alexisonfire goes all out on this latest single. The song is brought back down to earth by a melodic chorus only momentarily before shifting right back into its best parts—gritty screams and an unpredictable tempo.
—
Ed Sheeran
"2step (feat. Lil Baby)"
It only took one listen through Ed Sheeran's latest album, =, to know the dancey "2step" was destined to be a gigantic hit single. It'll get closer to reaching its fate now with an updated feature from Lil Baby. Though the track doesn't exactly need anything added to it, some star power can't hurt, and it's not a bad verse from the rapper either.
—
We Came As Romans
"Darkbloom (feat. Brand of Sacrifice)"
What happens when you mix heavy with heavier? We Came As Romans wanted to find out by enlisting the death metal band Brand of Sacrifice to reimagine last year's track "Darkbloom". The result is sheer insanity, as piercing shrieking vocals get added into the mix while the overall instrumentation gets a major upgrade—especially as the track comes to an end. Basically, this version makes the original sound like it was on a Kidz Bop album.
—
Other new releases:
The Kid LAROI – "Thousand Miles"
Megan Thee Stallion – "Plan B"
Florence + The Machine – "Free"
Logic – "Tetris"
Of Monsters and Men – "This Happiness"
Cheat Codes – "Tell Me You Love Me"
Editors – "Heart Attack"
Labrinth – "Skeletons (Lexi Needed a Break)"
Alesso – "Words (feat. Zara Larsson)"
Kelis – "Feed Them"
Louis The Child – "Talk (with Royal & The Serpent)" / "To Believe"
Pusha T – "Scrape It Off (feat. Lil Uzi Vert & Don Toliver)"
KAROL G – "PROVENZA"
Daniel Ceasar – "Please Do Not Lean (feat BADBADNOTGOOD)"
070 Shake – "Skin and Bones"
Jason Aldean – Georgia
Sub Urban – "UH OH! (feat. BENEE)"
Badshah – "Voodoo (with. J. Balvin & Tainy)"
George Ezra – "Green Green Grass"
Shakira – "Te Felicito (feat. Rauw Alejandro)"
Lykke Li – "HIGHWAY TO YOUR HEART"
SEB – "Save Me"
Carrie Underwood – "Crazy Angels"
Glass Animals – "I Don't Wanna Talk (I Just Wanna Dance) (with Albert Hammond Jr)"
SOULCHVSER, Syd – "Soul Cries"
Yot Club – "can't celebrate"