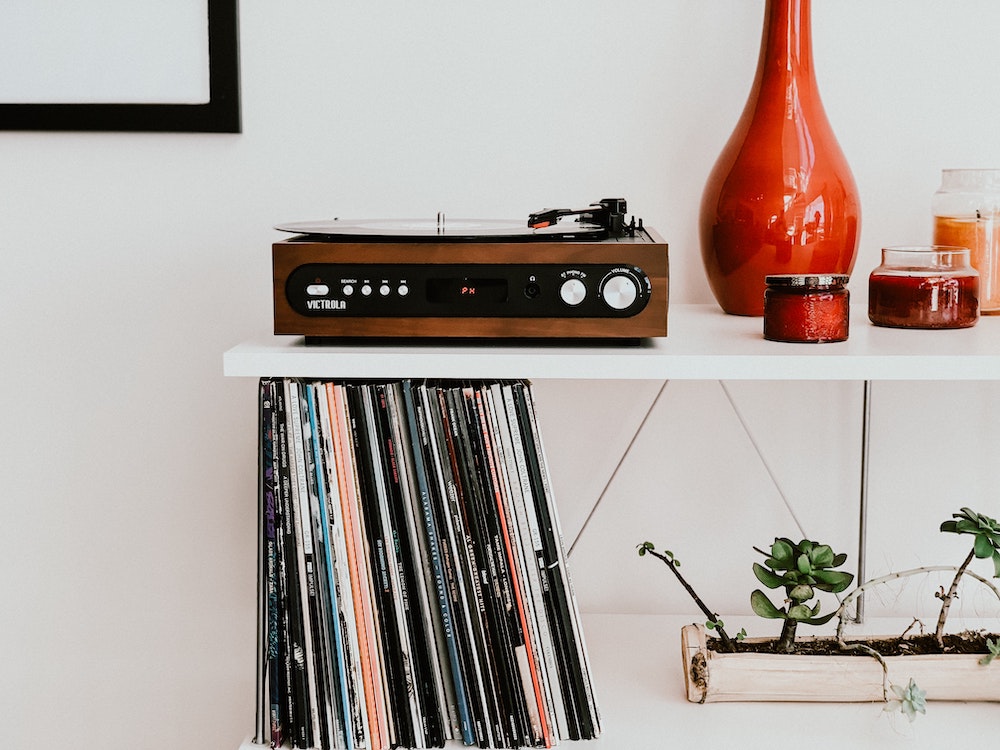 What better way to kick off a weekend than with new music? Fridays are always chock full of the latest songs and albums ready to be the soundtrack to everyone's antics, and here you'll find some of the week's standout releases. Whether you're ready to spin an anticipated song from a favorite artist or just taking a look at what's out there, there's a whole lot of tunes to dive right into. Who knows—maybe you'll find your next obsession.
5 Seconds of Summer
"Take My Hand"
5 Seconds of Summer left their comfort zone with their recent single "Complete Mess", marking the first time they've ever written a song without a co-writer. They take it a step further on "Take My Hand"—a track only written by frontman Luke Hemmings. It's got a big spacey pop vibe that was similar to what was heard on Hemmings' solo LP last year. It's not crazy to suggest this could have been a solo song of his, too.
—
Mayday Parade
"No Heroes Allowed" (Acoustic)
Mayday Parade dug into their back catalog for an acoustic cut of "No Heroes Allowed" and it's for good reason—they're celebrating 11 years of their self-titled album. It's never a bad time to revisit one of their best records (top three, at least), and now you've got this version, along with its awesome solo, to appreciate, too.
—
Girlfriends
(e)motion sickness
The new EP from pop-punk duo Girlfriends picks up right where they left off on their 2020 debut. Hooks are plentiful throughout the four songs, amplified by production by regular collaborator John Feldmann. "Toaster for a Swim" and "Pretty Mouth" are the easy standouts here. Basically, if it ain't broke, don't fix it.
—
Harry Styles
"As It Was"
The long-awaited first preview of Harry Styles' upcoming album arrives in the form of "As It Was" and it was definitely worth the hype. The rather short pop song gets the job done in the time it has—shimmering indie-esque production wallops energetic guitar riffs and Styles' cathartic vocals sound better than ever. It might not have that instant hit effect that "Watermelon Sugar" had, for instance, but what Styles does here undoubtedly sets it apart from anything he's done in the past.
—
LIGHTS
PEP
"The idea behind PEP is if you're going to brand yourself, then brand yourself to happiness." That's how LIGHTS is approaching her new album and she couldn't be more spot on. The alt-pop star goes from steady bops on "In My Head" to emotionally building tracks like "Beside Myself" but the one thing each song has in common with the other is the overwhelming sense of optimism felt when listening. You can hear it in every note, and you can tell LIGHTS felt it while creating it.
—
Shawn Mendes
"When You're Gone"
For a song so sad, it's kind of a banger. Shawn Mendes gets more vulnerable than ever on his latest single "When You're Gone", written about the breakup between him and Camila Cabello. The upbeat nature of the track won't have you caring what it's about, though, even if Mendes puts his heart out on the line for it. He's doing it for our sake—this is easily his best single to date.
—
Miley Cyrus
Attention: Miley Live
Miley Cyrus' first-ever live album arrives with Attention: Miley Live, a 20-song collection from one of the most electric performers around right now. A mix of songs that span across six releases—plus some covers and a few unreleased tracks—you're getting the full Miley experience here. And of course, "Party in the USA" is included, too.
—
Masked Wolf
"Fallout (feat. Bring Me the Horizon)"
What can't Bring Me the Horizon do? Pop songs with Ed Sheeran, covers of video game themes … it's getting awesomely absurd. On "Fallout", "Astronaut in the Ocean" rapper Masked Wolf brings the band into his world with a darker collaboration, throwing frontman Oli Sykes on what almost feels like a Twenty One Pilots chorus.
—
Other new releases:
Kehlani – "Up at Night" (feat. Justin Bieber)
The BLSSM – "Not Today"
Hot Milk – "Bad Influence"
Our Last Night – "Tea Leaves"
Memphis May Fire – "Only Human"
Red Hot Chili Peppers – Unlimited Love
Thomas Rhett – Where We Started
Pup – The Unraveling of PUPTHEBAND
Alok – "Run into Trouble (feat. Bastille)"
Emeli Sande – "There isn't Much"
Gryffin & OneRepublic – "You Were Loved"
Surfaces – "I Can't Help But Feel"
Ella Mai – "Leave You Alone"
Pabllo Vittar & Rina Sawayama – "Follow Me"