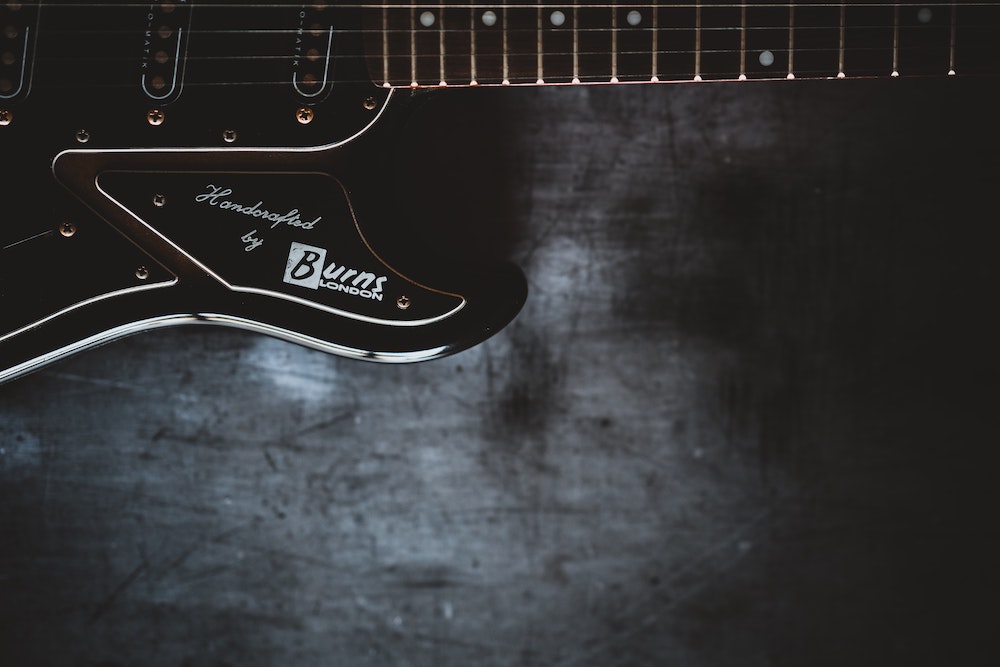 What better way to kick off a weekend than with new music? Fridays are always chock full of the latest songs and albums ready to be the soundtrack to everyone's antics, and here you'll find some of the week's standout releases. Whether you're ready to spin an anticipated song from a favorite artist or just taking a look at what's out there, there's a whole lot of tunes to dive right into. Who knows—maybe you'll find your next obsession.
Machine Gun Kelly
Mainstream Sellout
Mainstream Sellout is Machine Gun Kelly's checkmate response to critics and pop-punk gatekeepers alike—the ones who say he can't play guitar or doesn't belong in the genre. His second rock record fully embraces his superstar persona, delivering hit after hit that even involves more rap than you'd expect ("Die in California", "Ay!"). Like what he's doing or not, he's quickly becoming one of the most influential in the game.
—
Josh Ramsay
"Spellbound"
Whatever you're expecting Josh Ramsay's solo album to sound like, prepare for the opposite. The Marianas Trench frontman has proven that this thing is gonna be different—evident by the rocker "Lady Mine" and country smash "Best of Me". Now, showtunes enter the fray? "Spellbound" is basically meant for a Pixar movie, filled with big-spirited instrumentation and unreal harmonies. Ramsay's vocals are on full display.
—
Weezer
SZNZ: Spring
Weezer's latest project finds the rock legends crafting an EP for every season of the year. SZNZ: Spring shows the band is taking this ambitious effort seriously; the songs are wonderfully done with a definite spring edge, especially on the folky "A Little Bit of Love". It just makes you look forward to how awesome their 'Summer' EP will be.
—
Beabadoobee
"Talk"
Beabadoobee's Fake It Flowers was a special and unique debut, channeling her love for 90s rock after becoming a viral sensation with her previous lo-fi bedroom pop. The shift was a welcome one, and she's going even bigger with her sophomore record. "Talk", off her album out in July, doubles down on that rock influence, delivering a fuzzy wall of sound soaked in a catchy chorus.
—
Dance Gavin Dance
"Synergy"
Dance Gavin Dance returns with a vengeance on "Synergy", their first single in two years. While no new album has been revealed just yet, it's more than enough to get you amped for their upcoming tour. Don Bronco's Rob Damiani also makes an appearance here, but the spotlight goes to unclean vocalist Jon Mess who offers a thunderous verse where he basically rap-screams.
—
Taking Back Sunday
"Great Romances of the 20th Century" (Demo)
It'll hurt to read, but we're approaching the 20th anniversary of Taking Back Sunday's Tell All Your Friends. The band is commemorating their pop-punk staple with an anniversary edition of the record that's got a few extra demo tracks tacked on at the end. You can hear how things first started with the album's creation with the demo to "Great Romances of the 20th Century". It's a rough one, but it's essential in TBS lore.
—
Architects
For Those That Wish to Exist at Abbey Road
Architects transform last year's record, For Those That Wish to Exist, into something far more lush and cathartic by reworking it live at Abbey Road. The heavy metal LP still holds onto its main personality, but the orchestral touch in place of chugging guitars just makes the experience livelier. Both versions are excellent, but you might find yourself coming back to this one more than the original.
—
24kGoldn
"In My Head (feat. Travis Barker)"
It might be a little early to queue up songs that'll take over the warmer months but 24kGoldn's "In My Head" should probably be on your radar anyway. His latest single is a showstopper and Travis Barker's songwriting impact is immediately felt in that unforgettable chorus.
—
Other new releases:
Chance the Rapper – "Child of God"
Martin Garrix – "Follow" (feat. Zedd)
COIN – Uncanny Valley / "Killing Me"
FINNEAS – "Naked"
Charli XCX – Crash (Deluxe) / "Selfish Girl"
J Balvin, Ed Sheeran – "Sigue" / "Forever My Love
Red Hot Chili Peppers – "Not the One"
Daddy Yankee – LEGENDADDY
Latto – "Sunshine (feat Lil Wayne & Childish Gambino)"
Summer Walker – "No Love (with SZA & Cardi B) [Extended Version]
Omar Apollo – "TAMAGOTCHI"
Disclosure, RAYE – "Waterfall"
Lykke Li – "NO HOTEL"
Tai Verdes – "3 Outfits"
James Bay – "Give Me The Reason"
ROLE MODEL – "neverletyougo"
Keshi – GABRIEL 
Kid Cudi – "Stars In The Sky"
Michael Buble – Higher
Sabrina Claudio – "Better Version"
Lous and the Yakuza – "Kisé"
Maluma – "Mojando Asientos"
Denzel Curry – "Troubles (feat T-Pain)"
ODESZA, The Knocks – "Love Letter"
Red Velvet – "Feel My Rhythm"
Wallows – Tell Me That It's Over
mxmtoon – "sad disco"
Louis The Child – "Cry (with Aluna)"
Sebastian Yatra – "Tacones Rojos (with John Legend)"
Mary J. Blige – "Good Morning Gorgeous (feat H.E.R)"
Dreamer Isioma – "Sunset Drive"
Banks – "I Still Love You"
A$AP Rocky – "Lost & Found Freestyle 2019 (feat. Tyler, the Creator & Nigo)"