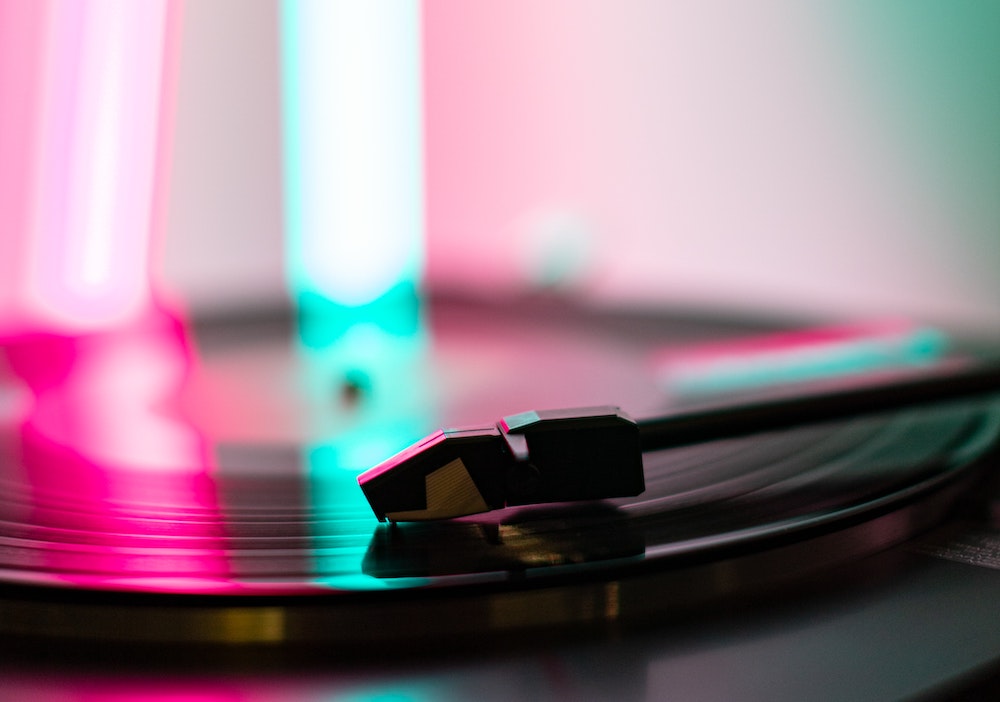 What better way to kick off a weekend than with new music? Fridays are always chock full of the latest songs and albums ready to be the soundtrack to everyone's antics, and here you'll find some of the week's standout releases. Whether you're ready to spin an anticipated song from a favorite artist or just taking a look at what's out there, there's a whole lot of tunes to dive right into. Who knows—maybe you'll find your next obsession.
Simple Plan
"Congratulations"
Simple Plan's new album finally isn't a myth. Out in May, the record is revealing its best song yet in "Congratulations". It's a classic SP pop-punk gem that sounds straight out of 2002. You can call it a return to form but the fact is they never stopped making hits like this one.
—
Machine Gun Kelly
"Maybe (feat. Bring Me the Horizon)"
After Machine Gun Kelly pulled a rap track out of his bag of tricks with "ay!" he's back to his rock ways with "maybe"—bringing a powerhouse feature along with him. Oli Sykes of Bring Me the Horizon adds his gritty flair to a verse, but the song hits its apex during its visceral bridge.
—
Weezer
"A Little Bit of Love"
Weezer is a music machine that just doesn't stop. Two albums last year weren't enough—they're planning four EPs in 2022. "A Little Bit of Love" is the first taste from the ambitious project, which aims to represent a different season in each EP. The song does its job giving off a big-time spring feel to it, and the folky stylings it has doesn't seem as out of place for Weezer as you'd think.
—
A Wilhelm Scream
"GIMMETHESHAKES"
"GIMMETHESHAKES" is a pitch-perfect punk song from A Wilhelm Scream. It's just the right tempo to match their usual tenacity but leaves enough room for some hooky harmonies to really make the track stand out, turning it into prime singalong material. It's the latest (and greatest) from their forthcoming album out next month, and everything from it has been a winner.
—
KennyHoopla
"DIRTY WHITE VANS//"
KennyHoopla quietly released a killer record with last summer's Survivors Guilt: The Mixtape. He's making things a little louder now with his first song of the year in "DIRTY WHITE VANS//". Working with key collaborator Travis Barker yet again, the new cut takes more of a hip-hop route than the rock showcased on Survivors Guilt, but both Kenny and Barker have proven how well they do in either genre. It's a solid tune in general, setting up for a promising year ahead.
—
Converge
The Poacher Diaries (Redux)
If listening to Converge's The Poacher Diaries (Redux) takes you by surprise, it's because it's not exactly new. The six songs were part of a split album with metal act Agoraphobic Nosebleed released all the way back in 1999. This reissue dips the tracks in a fresh coat of paint, remixing and remastering them to the point where they don't sound nearly as rough as the originals. It may not be your first Converge pick but there are some career highlights. Either way, it's fun to hear what inevitably led up to the iconic Jane Doe.
—
LIGHTS
"In My Head"
Twenty One Pilots drummer Josh Dun gets behind the kit for LIGHTS' new single "In My Head", making the indie-pop ditty all the more easy to bob your head to. She says she wanted this to have an "anti-chorus"—think Beck's "Loser"—but the mellowed-out vocal range doesn't stop it from being an all-out smash.
—
Our Last Night
"F.E.A.R."
Our Last Night has a formula. They're good at sticking to it. "F.E.A.R" ("false evidence appearing real" … if you were wondering what that stands for) checks all of the OLN boxes: a soaring clean-vocal chorus, a vicious breakdown, and their classic screams. You also get some rap-metal-inspired verses to shake things up a bit, setting "F.E.A.R" apart from their other releases over the past few months.
—
Charli XCX
Crash
Crash is what you get when Charli XCX channels her mainstream tendencies for her own work instead of the songs she makes for others. She's always been one to write a huge pop song, sure, but CRASH's construction is set specifically for the limelight, rather than the niche hyperpop sub-genre she has reveled in. It's done in a fabulous and genuine way, providing the perfect pathway to stardom she rightfully deserves.
—
Other new releases:
Juice WRLD – "Sometimes"
Carrie Underwood – "Ghost Story"
Muse – "Compliance"
Tones and I – "Eyes Don't Lie"
Arcade Fire – "The Lightning I, II"
Normani – "Fair"
Rotting Out – "Who Am I?"
ROSALÍA – MOTOMAMI
Normani – "Fair"
Joel Correy, David Guetta, Bryson Tiller – "What Would You Do?"
Still Woozy, Remi Wolf – "Pool"
Ethan Gruska, Bon Iver – "So Unimportant"
GAYLE – a study in the human experience volume one
Zoe Wees – "Lonely"
Sasha Alex Sloan – "WTF"
Syd – CYBAH (feat. Lucky Daye)"
BoyWithUke – "IDGAF (with blackbear)"
Mabel, Jax Jones, Galantis – "Good Luck"
Tones and I – "Eyes Don't Lie"
King Princess – "For My Friends"
Elle King – "Out Yonder"
MUNA – "Anything But Me"
Becky Hill – "Personality"
Joyce Wrice, KAYTRANADA – "Iced Tea"
bülow – "Playing Me Back"
Princess Nokia – "No Effort"
Bailey Bryan – "MF (feat. 24Goldn)"
Stray Kids – ODDINARY
VOILA, Hey Violet – "Imaginary Friends"
Kungs – Club Azur / "People (with The Knocks)"
Stephanie Poetri – "Bad Haircut (feat. JVKE)"
Alex Clare – "Same"
Yot Club – "u dont kno me"
—
—