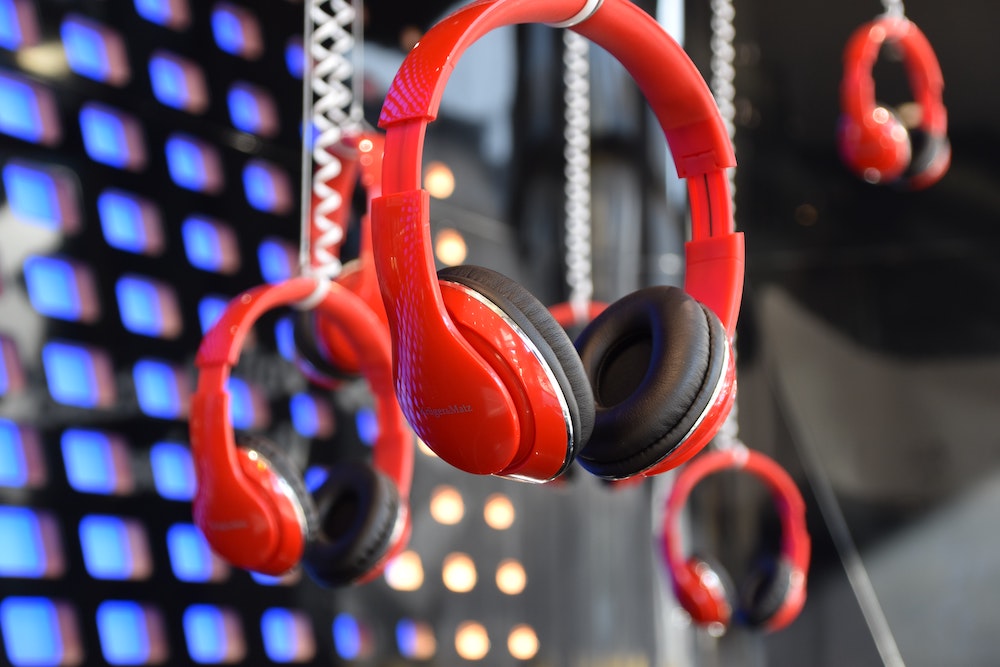 What better way to kick off a weekend than with new music? Fridays are always chock full of the latest songs and albums ready to be the soundtrack to everyone's antics, and here you'll find some of the week's standout releases. Whether you're ready to spin an anticipated song from a favorite artist or just taking a look at what's out there, there's a whole lot of tunes to dive right into. Who knows—maybe you'll find your next obsession.
Machine Gun Kelly
"Ay! (feat. Lil Wayne)"
"Ay!", Machine Gun Kelly's latest single brings the singer/songwriter back to his hip-hop roots, if only for a moment. The mellowed-out track is still a jam and Lil Wayne flows into the mix like he was there all along. The style shift may be an outlier on MGK's Mainstream Sellout but it's done in a way that should make for easy listening in context with the rest of the track list.
—
5 Seconds of Summer
"Complete Mess"
You'd figure with pop-punk's recent resurgence that 5 Seconds of Summer—a band credited for "bringing guitars back to radio" in 2014—would revert their sound to fit this current trend. Not quite. "Complete Mess" is a brand new venture for the band, building on their anthemic rock qualities while implementing some of the artistic freedom frontman Luke Hemmings' showed on his solo album last year. It's also the first track the band has ever written without a co-writer. In general, it's a risky first single, but it pays off. 
—
Stand Atlantic
"Hair Out"
You could praise Stand Atlantic over every new song, say the same exact thing, and have it still be accurate. That's because they continue to get better with each tune they unveil from their new LP. "Hair Out", of course, is no exception. A bouncing rhythm carries it throughout but it's nothing without the urgency from vocalist Bonnie Fraser.
—
Belmont
Aftermath
Confidence bleeds from Belmont on their new album Aftermath. After debuting with a solid self-titled record in 2018, they've set themselves apart in the genre with a collection of tunes that not enhances that pop-punk prowess, but builds upon it in a variety of ways. From the hardcore qualities on "Parasitic" to the trap beats on "4am // Disappear", Aftermath is unique and carefully chaotic in a special way.
—
Sueco
It Was Fun While It Lasted
Sueco is a star in the making and It Was Fun While It Lasted just confirms it. The 12 songs that the eclectic songwriter offers goes through a gauntlet of irresistibly catchy pop, rock, and hip-hop influences—all in the span of under 30 minutes. A+ production is sprinkled throughout, and the brief runtime makes it the perfect candidate for replayability—or at least the standouts like "SOS" and "Drunk Dial".
—
Hot Chelle Rae
"Stupid Song"
The only stupid thing about Hot Chelle Rae's "Stupid Song" is how stupidly fun it is. They've been dropping one-off tracks for a while now but they've never sounded better than they do here. It's basically a continuation of where they left off on 2011's Whatever, letting the masses know that they're still masters of pop-rock when they want to be.
—
Camila Cabello
"Bam Bam (feat. Ed Sheeran)"
One of the more hyped up mainstream singles in a while, Camila Cabello's collaboration with Ed Sheeran on "Bam Bam" lives up to expectations. It's breezy and built for summertime, and the acoustic strums give it a real signature island vibe. Sheeran's croon amplifies the track for sure, but its shining moment is when the two vocalists join together to close out what is sure to be a huge hit.
—
Charli XCX
"Baby"
"Baby" is a vibrant taste from Charli XCX's new album, showing her versatility in pop by delivering a disco-inspired banger. It's a mood setter, too—Charli herself calls it the sexiest song that she's ever made. There's no denying that. 
—
Other new releases:
HAIM – "Lost Track"
Kane Brown – "Leave You Alone"
Coldplay & Selena Gomez – "Let Somebody Go" (Single Version)
Red Hot Chili Peppers – "Poster Child"
Krewella – "Drive Away"
Diplo – Diplo
Khalid – "Last Call"
Thomas Rhett – "Death Row"
Stereophonics – Oochya!
Cheat Codes & Icona Pop – "Payback"
Band of Horses – Things Are Great
Zendaya, Labrinth – "I'm Tired from Euphoria"
Pusha T – "Hear Me Clearly (with Nigo)"
Stromae – Multitude 
BENEE – "Never Ending"
ODESZA – "Better Now (feat Maro)"
David Guetta, Afrojack – "Trampoline (feat. Missy Elliot, BIA and Doechii)"
Chelsea Cutler – "What Everybody Wants"