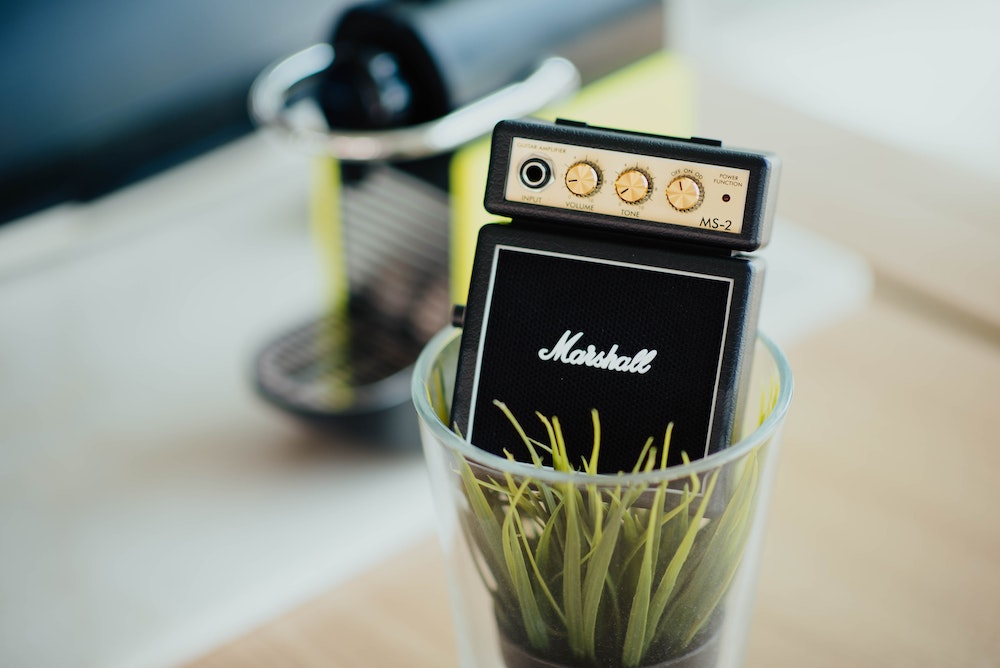 What better way to kick off a weekend than with new music? Fridays are always chock full of the latest songs and albums ready to be the soundtrack to everyone's antics, and here you'll find some of the week's standout releases. Whether you're ready to spin an anticipated song from a favorite artist or just taking a look at what's out there, there's a whole lot of tunes to dive right into. Who knows—maybe you'll find your next obsession.
Ed Sheeran
"The Joker and the Queen (feat. Taylor Swift)"
The dynamic duo made up of Ed Sheeran and Taylor Swift reunite on a new version of Sheeran's "The Joker and the Queen" and it's long overdue. Swift compliments Sheeran wonderfully on the lullaby-esque track—there's just never a time where their voices aren't perfectly matched together.
Stand Atlantic
"Pity Party" (Hyperpunk Remix)
The more chaotic Stand Atlantic is, the better the experience is for everyone. This 'hyperpunk remix' of the band's latest single, "Pity Party", throws the tune into overdrive, taking an upbeat rock jam and turning it into a glitchy and electric vibe that almost suits them better than the original does.
Lolo
"Debbie Downer"
Lolo simply oozes cool. Her punkier take on an Olivia Rodrigo-punk-pop-rock styling ends up sounding really refreshing. All thanks to Lolo's personality as a whole. Her addictive, bubbly songs were enough to land her a spot on New Found Glory's latest tour but "Debbie Downer" has her shooting for something even bigger. Perfect for the soundtrack of an American Pie remake, Lolo crafts a track that's essential for the new age of the genre.
Smrtdeath
it's fine
Smrtdeath's it's fine is a blast, offering a blend of emo, pop, punk, and trap that just makes sense. From the hip-hop-infused "Great" to the rock anthem in "What I Wanted", it's hard not to find something to enjoy from this Epitaph Records release. Plus, you have a Mark Hoppus feature too—you can't go wrong there.
A Wilhelm Scream
"Figure Eights in My Head"
One of two new songs released off A Wilhelm Scream's upcoming album, "Figure Eights in My Head" makes it all the more evident that the LP is going to be a ripper. Full of melody without compromising their in-your-face riffs, the song is textbook Wilhelm. It's one of those tracks you recommend to someone who has never heard of them, to show what they're all about.
Portugal. The Man
"What, Me Worry?"
Portugal. The Man make their illustrious return with "What, Me Worry?", a single packing major production with the energy they've been providing for well over a decade. Produced by Jeff Bhasker and Ryan Tedder, the groovy, psychedelic rock number might not reach "Feel It Still" accolades but it's a surefire hit in its own right.
Rotting Out
"Even In His Youth"
It's risky covering Nirvana but hardcore outfit Rotting Out pulls it off with their rendition of "Even In His Youth". A cleaner sounding take on the Nevermind b-side, the cover trades the grungy feel of the original for a punkier feel that still manages to give off the same level of emotion.
Corey Taylor
"On the Dark Side"
The covers keep rolling: Slipknot frontman Corey Taylor takes on the John Cafferty & the Beaver Brown Band's 80s track "On the Dark Side". It's a song you probably don't recognize until you actually hear it. Taylor makes things interesting by boosting the tempo and axing the horn section from the original but, at the end of the day, you're really just wanting another Slipknot record.
Other new releases:
Maren Morris – "Background Music"
Nicki Minaj – "Bussin"
Future – "Worst Day"
Thomas Rhett – "Us Someday"
Kim Petras – Slut Pop
Frank Turner – FTHC
​​Foals – "2AM"
Alt-J – "The Actor"
Foxes – "Growing On Me"
Saweetie – "Closer (feat. H.E.R.)"
Jack White – "Fear of the Dawn"
Father John Misty – "Q4"
Diplo – "Don't Forget My Love (feat. Miguel)"
Doja Cat – "Celebrity Skin"
Michael Bublé – "My Valentine"
Vance Joy – "Don't Fade"
Pusha T – "Diet Coke"
ODESZA – "The Last Goodbye (feat. Bettye LaVette)"
Omar Apollo – "Invincible (feat. Daniel Caesar)"
Fivio Foreign, Kanye West & Alicia Keys – "City of Gods"
Dove Cameron – "Boyfriend"
Becky G, KAROL G – "MAMIII"
Internet Money – "Options (feat. 24kGoldn)"
Alexander 23 – "Hate Me If It Helps"
Maren Morris – "Background Music"
Mary J. Blige – Good Morning Gorgeous / "Here With Me (feat. Anderson .Paak)"
Jung Kook – "Stay Alive (Prod. Suga of BTS)"
Eddie Vedder – Earthling
mxmtoon – "Mona Lisa"
Sofia Reyes – Mal De Amores