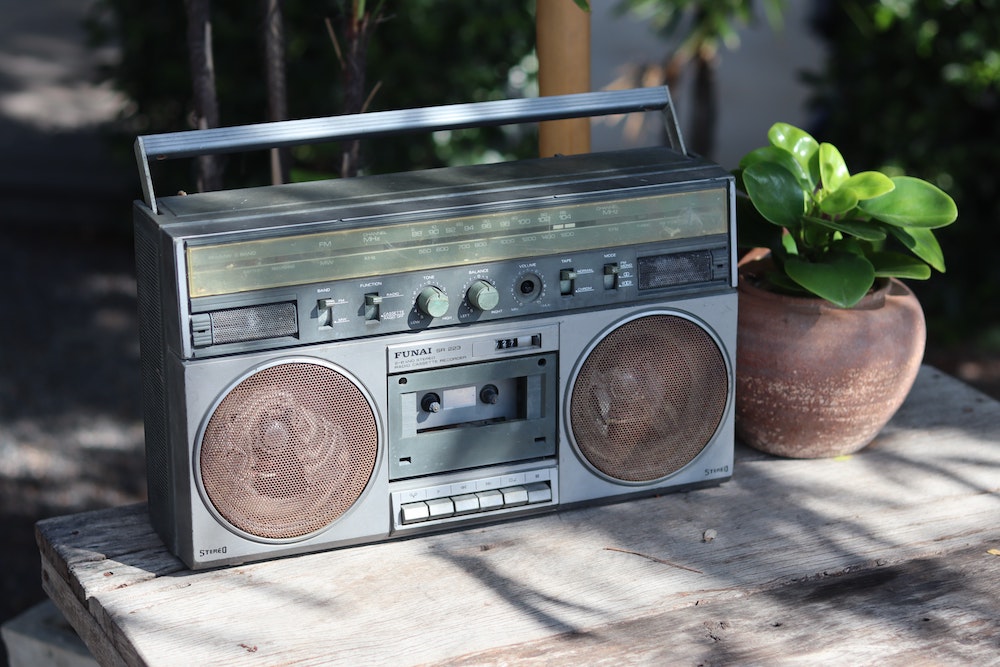 What better way to kick off a weekend than with new music? Fridays are always chock full of the latest songs and albums ready to be the soundtrack to everyone's antics, and here you'll find some of the week's standout releases. Whether you're ready to spin an anticipated song from a favorite artist or just taking a look at what's out there, there's a whole lot of tunes to dive right into. Who knows—maybe you'll find your next obsession.
Machine Gun Kelly
"Emo Girl" (feat. Willow)
Since Tickets to My Downfall, "Emo Girl" is maybe the simplest song Machine Gun Kelly has dropped, but it goes to show that the MGK-Travis Barker formula is one that doesn't need fixing. That being said, the feature from Willow is a joy to hear, adding needed character to the track, giving it some oomph that keeps it from being a little too plain.
Destroy Rebuild Until God Shows
"Destiny"
Destroy Rebuild Until God Shows rise from the dead with the vicious comeback single "Destiny". The Craig Owens-fronted rock act hasn't dropped anything since their debut in 2011 but the track sounds like they never missed a beat. A fiery chorus headlines a number that's ripe with screams and the post-hardcore gravitas they had over a decade ago.
As It Is
I Went to Hell and Back
After shifting from a pop-punk sound to something darker and more mature with 2018's The Great Depression, As It Is, once again, heads into another direction that still keeps their overall identity intact. I Went to Hell and Back is a hearty blend of pop and rock with an additive of beats and electronics that you'll appreciate as a longtime fan or you'll find something to fall for if you're a new listener.
Girlfriends
"Missing You"
Girlfriends are setting out to prove their great 2020 debut was not a fluke. "Missing You", the pop-punk duo's new single, is a change of pace that trades their upbeat persona for something more slow building and emotionally raw. It showcases their growth as they release what is their most interesting track musically.
The Devil Wears Prada
"Watchtower"
The Devil Wears Prada's "Watchtower" immediately takes off from the starting line, introducing pummeling percussion before urgent vocals set the tone for what's to come — it's fast and heavy while at the same time providing an inviting sense of melody.
Nothing, nowhere.
"Sledgehammer"
Nothing,nowhere. sure loves his tools. The eclectic singer/songwriter is going full-circle with "Sledgehammer", a unique revisit to his "Hammer" single, the one that put him on the map in 2018. This sequel of sorts has a smoother vibe than the original but both can earn their place in your listening rotation.
Bring Me the Horizon
"Moon Over the Castle"
Bring Me the Horizon's new song is a fun one that continues their foray into the realm of gaming music. "Moon Over the Castle" is a cover of the main theme to the legendary racing series Gran Turismo, and they easily add their own flavor that makes it sound like they wrote it themselves. Now all we need is a BMTH Guitar Hero edition.
Our Last Night
"abcdefu"
For their first cover of 2022, Our Last Night take on GAYLE's rising hit "abcdefu". Credit to the band for knowing when to jump on a track that's on the verge of exploding to an even bigger level — the head-bopping pop tune is slowly creeping its way to number one on the charts. Their rock rendition is done fairly well, staying true to the original while incorporating chugging guitars.
Circa Survive
A Dream About Death
A Dream About Death is Circa Survive frontman Anthony Green at his most vulnerable. The band's new EP tackles themes regarding bipolar disorder and addiction while sonically reaching heights they've never explored — like on the synth-laden "Electric Moose".
Other new releases:
Red Hot Chili Peppers – "Black Summer"
Juice WRLD – "Cigarettes"
Nicki Minaj – "Do We Have a Problem?"
Flume, MAY-A – "Say Nothing"
Bastille – Give Me The Future / "Back To The Future"
Korn – Requiem / "Forgotten"
K.Flay – "The Muck"
John Legend – "Tomorrow"
SAINt JHN – "For the Squadron"
Jennifer Lopez, Maluma – "Marry Me – Kat & Bastian Duet"
Mitski – "Stay Soft" / Laurel Hill
ROSALIA – "SAOKO"
Tate McRae – "she's all i wanna be"
Labrinth – "I'm Tired (from Euphoria)" / "Yeh I Fuckin' Did It (from Euphoria)" 
Arlo Parks – "Softly"
Jax Jones – "Where Did You Go? (feat. MNEK)"
Queen Naija – "Hate Our Love (with Big Sean)"
Oliver Tree – "Freaks & Geeks"
Ali Gatie – "Perfect"
BENEE – "Beach Boy"
Luni Li, beabadoobee – "Silver Into Rain"
Sofi Tukker – "Original Sin"
Wallows – "Especially You"
Calum Scott – "If You Ever Change Your Mind"
DEKKO – "Kelede"
Shouse – "Won't Forget You – Edit"
Jason Aldean – "Rock and Roll Cowboy"
Mahmood, BLANCO – "Brividi"
COIN – "Cutie"
Pink Sweat$ – "Better (feat. KIRBY)"
Sabrina Claudio – "Put On Repeat"
Khruangbin, Leon Bridges – "Chocolate Hills"