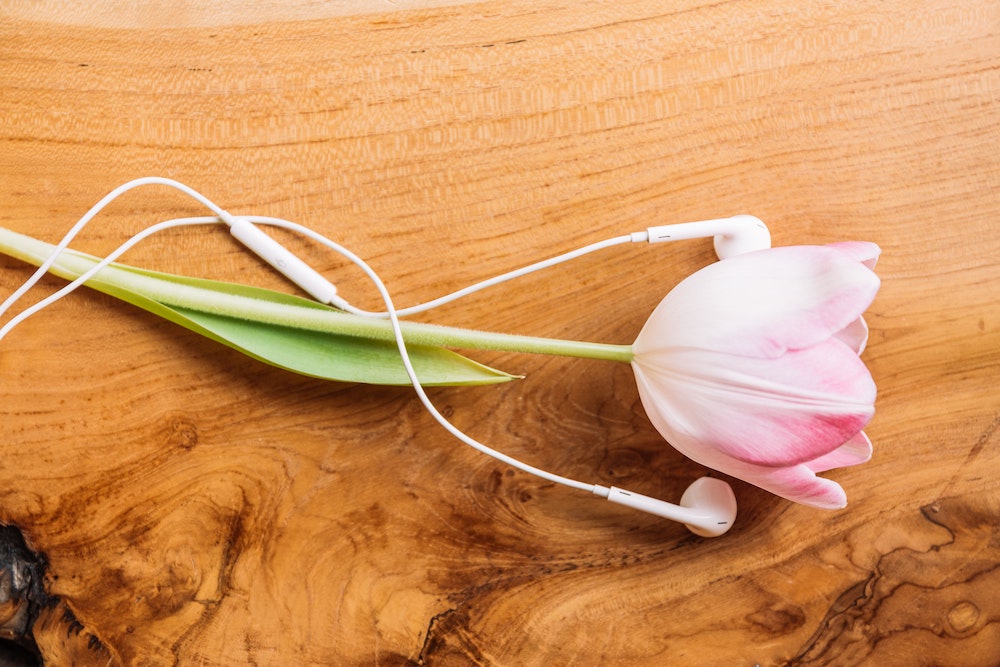 What better way to kick off a weekend than with new music? Fridays are always chock full of the latest songs and albums ready to be the soundtrack to everyone's antics, and here you'll find some of the week's standout releases. Whether you're ready to spin an anticipated song from a favorite artist or just taking a look at what's out there, there's a whole lot of tunes to dive right into. Who knows—maybe you'll find your next obsession.
The Maine
"Loved You a Little (feat. Taking Back Sunday
and Charlotte Sands)"
The Maine and Taking Back Sunday collaborating would not have made as much sense 10 years ago as it does today; now, you're pairing two of the best frontmen in the genre. "Loved You a Little" has a pop sensibility that veers toward more Maine than it does TBS, but there's no question that it's made better by the inclusion of singer/songwriter Charlotte Sands' ear for melody and Adam Lazzara's signature croon.
Dashboard Confessional
"Burning Heart"
There's something about a great Dashboard Confessional song that sticks with you no matter how long it's been. Chris Carrabba has a massive collection of those from over the years and now he has another with "Burning Heart". Barebones but straight-to-the-point, he delivers a beautiful, emotionally-raw number equipped with his greatest weapon: an acoustic guitar.
The Chainsmokers
"High"
We haven't seen The Chainsmokers in three years—literally. That's why the pop EDM duo is kind of incredible for having two random dudes take their place in promo pictures and videos. But the important part is that the music hasn't changed. Their comeback single, "High", is vintage CS that boasts supreme melody and an ear-rattling hook, signaling to the festival world that they're recharged and ready to rave.
Architects
"Impermanence (Live From Abbey Road)"
Architects' latest album rerouted the band's soundscape into something much more radio rock, built for headlining tours and stadiums alike. You can hear just how powerful their new material is in a live setting as the band performs "Impermanence" live from Abbey Road. The intensity is matched effortlessly but you gain a vast appreciation for the band's musicianship as it elevates to another level here.
Senses Fail
"Lush Rimbaugh (Thoreau Remix)"
Senses Fail clashes with another world on a remix for one of their newer songs, "Lush Rimbaugh". EDM producer Thoreau flips the rocker upside down with vocal effects, beats, and just an entirely new vibe. The only thing weirder than the song's transformation is how well it works.
Glaive
"Walking Around With No Hands"
Singer/songwriter Glaive shows his star power on old dog, new tricks, combining an array of genres like hyperpop, hip-hop, and pop-punk that work better as individual songs rather than together in a cohesive album, but you can still appreciate a track like "Walking Around With No Hands" being a huge jam. Produced and co-written by Travis Barker—'cause who else?—he helps the teen grow further to his full potential.
Charli XCX
"Beg for You"
You're invited to Charli XCX's latest dance party with "Beg for You", the newest, very fun single from her forthcoming album. Out in March, it samples a europop hit from Swedish artist September but Charli manages to add her own flavor to make it her own. It also makes this her strongest era ever.
Disclosure
"You've Got to Let Go If You
Want to Be Free (feat. Zedd)"
Despite the title sounding like it is straight off of a Panic! at the Disco album, Disclosure's collaboration with Zedd is an EDM fever dream. They've always had their distinct styles but Zedd's influence here is minimal—he lets the dance duo do their thing to create a house anthem with a major groove to it.
Other new releases:
Tove Lo – "How Long (from Euphoria)"
Andy Grammer – "Joy"
Cheat Codes – "Memory"
Sueco – "Loser"
Grimes – "Shinigami Eyes"
COIN – "Cutie"
Lauv – "26"
James Blake – "Pick Me Up (from Euphoria)"
Anitta – "Boys Don't Cry"
Benny the Butcher, J. Cole – "Johnny P's Caddy"
Sebastian Yatra – Dharma
Jaymes Young – "Nothing Holy"
Pink Sweat$ – Pink Moon / "Real Thing (feat. Tori Kelly)"
Chelsea Cutler – "the lifeboat's empty"
Rick Ross – "Not For Nothing (feat. Anderson .Paak)"
Nicky Jam – "Ojos Rojos" 
George Ezra -"Anyone For You"
glaive – "icarus"
KLYE – It's Not So Bad
Amber Mark – Three Dimensions Deep
Michael Buble – "I'll Never Not Love You"
bulow – "Don't Break His Heart"
Ricky Martin – "Otra Noche en L.A."
Audrey Nuna – a liquid breakfast DELUXE
Col3trane, Lucky Daye – "Bag"
MØ – Motordrome
Kilo Kish, Vince Staples – "NEW TRICKS: ART, AESTHETICS, AND MONEY"
Bad Suns – Apocalypse Whenever 
Raveena – "Secrets (feat. Vince Staples)"
LEON – "Wishful Thinking"
Stereophonics – "Forever"
Franz Ferdinand – "Curious"
Foxes – "Body Suit"Eels – Extreme Witchcraft