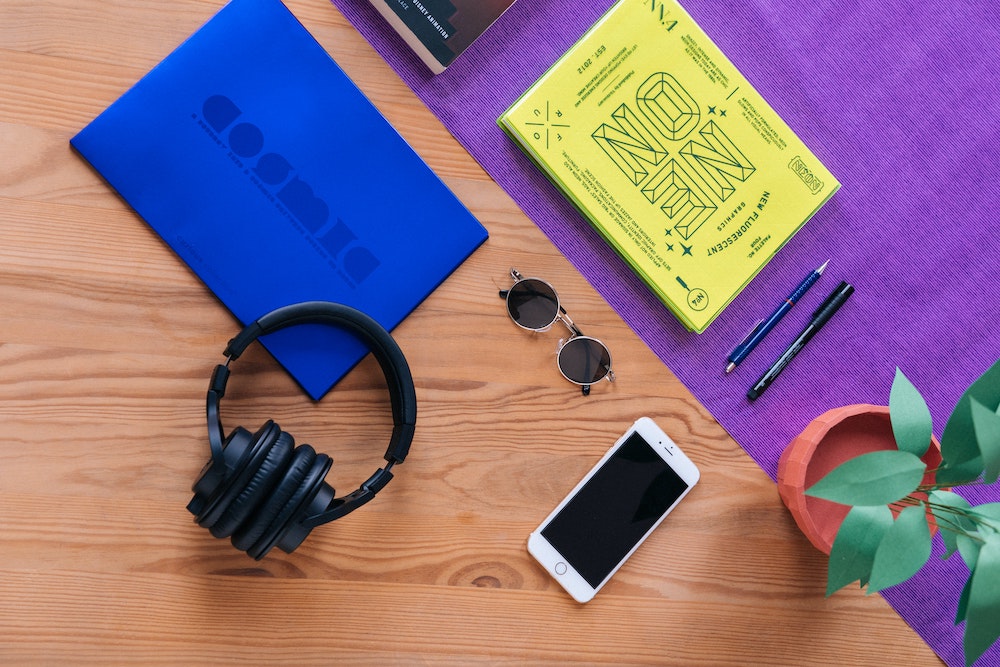 What better way to kick off a weekend than with new music? Fridays are always chock full of the latest songs and albums ready to be the soundtrack to everyone's antics, and here you'll find some of the week's standout releases. Whether you're ready to spin an anticipated song from a favorite artist or just taking a look at what's out there, there's a whole lot of tunes to dive right into. Who knows—maybe you'll find your next obsession.
A Day to Remember
"Re-Entry (feat. Mark Hoppus)"
Blink-182's Mark Hoppus jumps on a revamped version of A Day to Remember's "Re-Entry" and he sounds like he was born for the track. In general, a Hoppus appearance works pretty much anywhere but his pipes on the pop-punk jam elevates it to another level that A Day to Remember couldn't accomplish alone—especially when he comes back again during the bridge.
Billy Talent
Crisis of Faith
Canadian rock powerhouses Billy Talent unleash a new album and they can still turn heads, even after nearly 30 years in the game. Crisis of Faith, their sixth full-length, shows they still have a lot to prove. "Reckless Paradise" is almost a more youthful version of their Billy Talent II era, while the laid-back "End of Me", featuring Rivers Cuomo, is unlike anything the band has done before.
Set It Off
"Projector"
Your weekly dose of Set It Off is here in the form of the new track, "Projector". It seems like the band has been churning out tunes constantly as of late, with consistent quality too. This new one boasts a funky pop vibe made even better by that massive ear worm of a chorus.
Iann Dior
"Thought It Was
(feat. Travis Barker and Machine Gun Kelly)"
Some (of you) are tired of Travis Barker and his chokehold on the pop-punk genre. Others (me) are begging for more. On Iann Dior's "Thought It Was" Barker actually switches it up a little with a track that's definitely not pop-punk, and Machine Gun Kelly offers an impressive verse that displays how good his voice can be sometimes. It's one of three that Barker contributes to on Dior's new LP—but this one reigns supreme.
Comeback Kid
Heavy Steps
Legendary punk act Comeback Kid's Heavy Steps is a collection of anthemic bangers from start to finish, chock full of their patented gravelly vocals and piercing riffs meant to crank to full volume. "Crossed" is a brutally aggressive highlight with "Shadow of Doubt" coming in at a close second.
Badley
"Suddenly"
Emarosa frontman Badley showed his versatility with his debut, the R&B-tinged solo single  "Sunburn", and now his follow-up "Suddenly" is even stronger. Giving his best Bieber impression, the track is ridiculously smooth with the moody production to match.
Belmont
"Parasitic"
Off their upcoming album, out in March, Belmont makes a statement with the intense "Parasitic". Mixing in electronic elements with a dark and brooding vibe, the song should add something unique to what will otherwise be a killer pop-punk record.
Asking Alexandria
Never Gonna Learn
Asking Alexandria's new EP, Never Gonna Learn, does a lot in its brief runtime. Through its four songs, the collection manages to get down and dirty with the southern hardcore tune "New Devil" while mellowing out with the slow-building "Find Myself".
Charlie Puth
"Light Switch"
After months of teasing, Charlie Puth finally turns the power on his new single "Light Switch". With a hypnotizing drumbeat, the ultra-pop tune is irresistible thanks to his falsetto chorus and its replayability factor overall.
Other new releases:
Boston Manor – "Algorithm" (Acoustic)
Taylor Swift – "Message in a Bottle" (Fat Max G Remix)
Lana Del Rey – "Watercolor Eyes (from Euphoria)"
Years & Years – "Night Call"
Beach House – "Only You Know"
Papa Roach – "Stand Up"
Alessia Cara – "Best Days (feat. Pentatonix)"
AWOLNATION, Brandon Boyd (Incubus) & Portugal. the Man – "Wind of Change"
Walker Hayes – Country Stuff the Album
Christina Aguilera, Ozuna – "Santo"
BoyWithUke – "Long Drives"
Sabrina Claudio – "Put On Repeat"
Mary J. Blige – "Rent Money (feat. Dave East)"
Griff, Sigrid – "Head on Fire"
Purple Disco Machine, Sophie and the Giants – "In the Dark"
Drax Project – "Crazy"