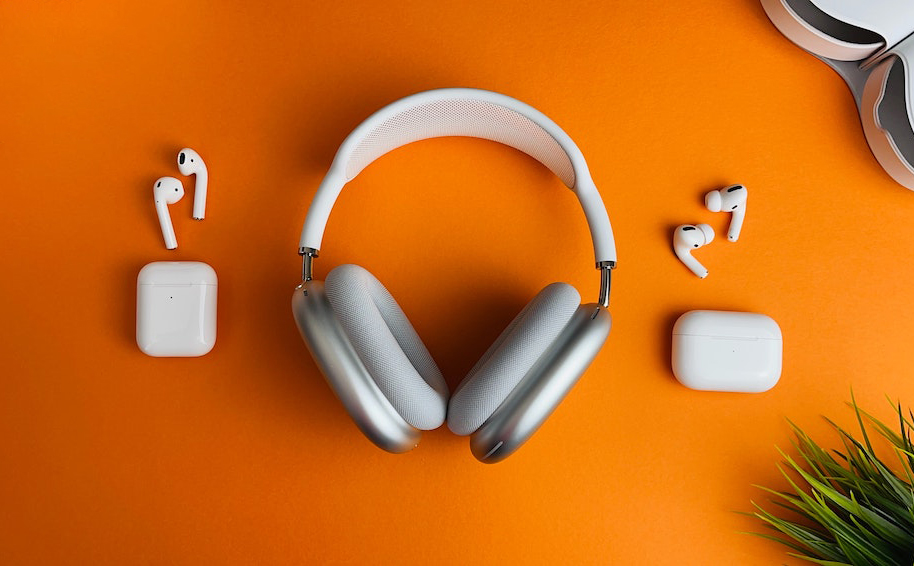 What better way to kick off a weekend than with new music? Fridays are always chock full of the latest songs and albums ready to be the soundtrack to everyone's antics, and here you'll find some of the week's standout releases. Whether you're ready to spin an anticipated song from a favorite artist or just taking a look at what's out there, there's a whole lot of tunes to dive right into. Who knows—maybe you'll find your next obsession.
The Weeknd
Dawn FM
What's that? Just one of the biggest names in music kicking off the year with a new album? 2022 is starting strong thanks to The Weeknd and Dawn FM, his fifth LP which was only made known days before its release. Led by the electrifying single "Take My Breath", the record is a love letter to new wave/synthpop that takes the singer to heights he's never been before.
Halsey
If I Can't Have Love, I Want Power (Extended)
It's never a bad time to revisit Halsey's latest. If I Can't Have Love, I Want Power showed growth for the pop artist, crafting a record that took influence from a multitude of genres, highlighted by the production from Nine Inch Nails. The expanded edition adds a few more cuts to its hefty offering, including the groovy "People Disappear Here".
Badley
"Sunburn"
No matter the shift in sound for post-hardcore-turned-pop band Emarosa, the one constant has been the quality from frontman Bradley Scott. His first solo tune, under the moniker Badley, is the smooth, R&B-tinged "Sunburn". It's ultimately an extension of Emarosa's Peach Club but, this time, he's in complete control and it shows.
William Ryan Key
"Brighton"
William Ryan Key's latest from his new EP is a six-minute stunner called "Brighton". A slow building electronic ballad, Key's ethereal vocals shimmer through the multi-layered track, leading to a huge pay off in the end. It's still strange to hear him make music that's so different from Yellowcard but it's also some of the best stuff he's ever written.
Billy Talent
"Judged"
"Judged" doesn't take more than a second to show what it's all about—a punishing tempo and Billy Talent's signature vocals letting loose on this mosh-pit mainstay. Taking influence from their early days, the minute and a half track is smack dab right in the middle of the track list for their new album and it's sure to shake things up a bit.
A Wilhelm Scream
"Be One to No One"
Nearly nine years since their last full-length, melodic punk group A Wilhelm Scream is planning their seventh LP in April. "Be One to No One" shows the band is still on top of their game. Rapid fire percussion and rock solid riffs are the band's calling card and the hooks are more than enough to hold you over for the next three months.
Falling in Reverse
"Zombified"
Falling in Reverse has a new EP on deck and its first single "Zombified" is a fun one. Heavy, dark, and brooding, it transitions into a gigantic anthemic chorus before making way for an even bigger breakdown.
LIGHTS
"Real Thing (feat. Elohim)"
Singer/songwriter LIGHTS delivers a laid-back jam in "Real Thing". The catchy head-bopper has no problem finding a home in your ears with its bouncing rhythm and wispy vocals, even if it's not as energetic as her previously-released (and excellent) single, "Prodigal Daughter".
Other new releases:
Jonas Blue & Why Don't We – "Don't Wake Me Up"
Steve Aoki & Shaq – "Welcome to the Playhouse"
Earl Sweatshirt – "Titanic"
Maren Morris – "Circles Around This Town"
Alt-J – "Hard Drive Gold"
David Guetta & MORTON – "Permanence"
Amber Mark – "Most Men – A COLORS SHOW"
Teddy Swims – "911"
Ella Henderson – "Brave"
Walter Hayes – "Drinking Songs"
Maddie & Tae – "Strangers"
ROZES – "Best They Ever Had"