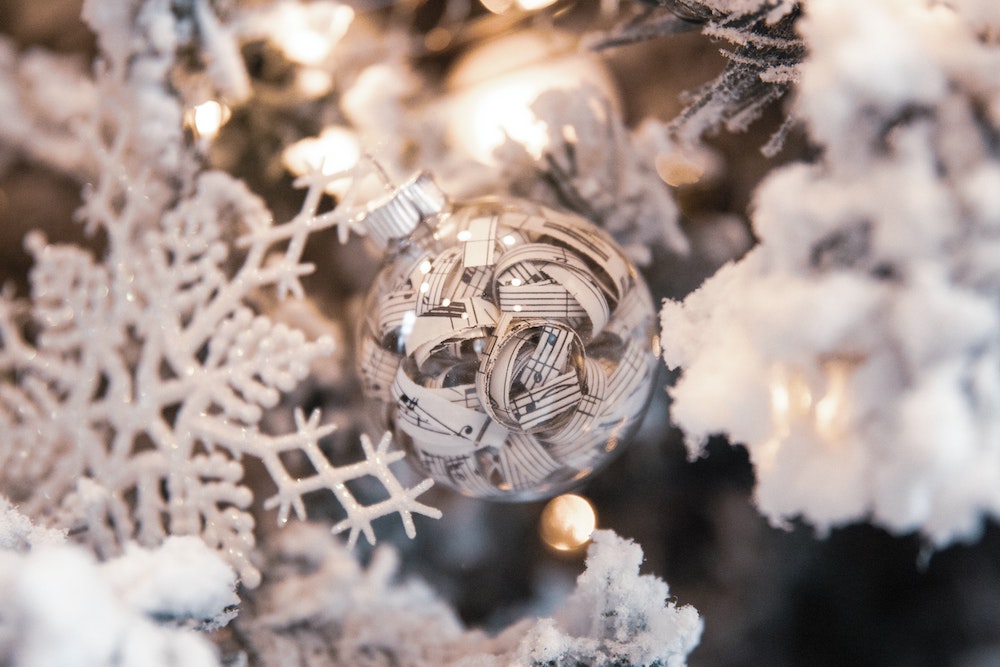 What better way to kick off a weekend than with new music? Fridays are always chock full of the latest songs and albums ready to be the soundtrack to everyone's antics, and here you'll find some of the week's standout releases. Whether you're ready to spin an anticipated song from a favorite artist or just taking a look at what's out there, there's a whole lot of tunes to dive right into. Who knows—maybe you'll find your next obsession.
Big Time Rush
"Call It Like I See It"
Be still, 2011 heart — Big Time Rush is back. After an eight year hiatus, the former Nickelodeon pop group dishes out the new single "Call It Like I See It" but obviously, now, no Nick attached to this one. It's for the better; the track steers the group into a new direction with a focus on a groovier Bruno Mars-esque brand of pop.
Avril Lavigne
"Bite Me (Acoustic)"
Avril Lavigne gives her comeback single, "Bite Me", the acoustic treatment, which is questionable when you've got Travis Barker on the drums here normally. But this one works out. The shrieky high pitched note that kicks off the chorus is a little easier on the ears but still manages to pack a punch, even at a slower tempo.
William Ryan Key
"Face in a Frame"
In case you didn't know, Yellowcard frontman, William Ryan Key has had a pretty amazing solo project going over the past couple of years. "Face in a Frame" is his latest, an airy pop tune that is a far cry from what you'd hear from Yellowcard but the band's strong suit was always Key's vocals — it shows how strong they are when he branches out to songs like this.
Yellowcard
One for the Kids (20th Anniversary Edition)
Speaking of Yellowcard, the band turns back the clock in a major way by releasing the 20th Anniversary Edition of One for the Kids, giving it some much needed remastering. While it wasn't their debut LP (it was their third), it was the first with vocalist Ryan Key. Of course, it's certainly not their best but there is a vast difference in quality between this version and the original.
Anberlin
Under a Dying Sun
Under a Dying Sun is the name of the livestream performance of Anberlin's Lowborn, now available for listening after debuting back in August. With Lowborn as the last record we got from Anberlin before they broke up (and thankfully, reunited), it holds a special place in fans' hearts — naturally, this live take does the record justice and then some.
Bring Me the Horizon
"DiE4u" (six impala "DiE6u" Remix)
As the year wraps up, Bring Me the Horizon's earwormy single "DiE4u" still goes down as one of the catchiest songs of the year. Electronic group Six Impala makes it even more irresistible with a remix, taking the rock tune and turning it into a zany and frankly ridiculous hyperpop anthem.
Memphis May Fire
"Left for Dead"
Memphis May Fire's "Left for Dead" wastes no time getting down to business. A brutal opening makes way for an intense verse until opening up to an absolute head-bopper of a chorus. It's the fifth track they've dropped since June — each one better than the last — setting up for a big 2022.
Aaliyah
"Poison (feat. The Weeknd)"
The first new material from Aaliyah in over a decade arrives in the form of "Poison" featuring The Weeknd. Both artists complement each other beautifully on the mid-tempo R&B cut — it's the first single off Aaliyah's posthumous album, out next year, that'll include the likes of Drake and Future.
Other new releases:
FKA twigs – "Tears in the Club" (feat. The Weeknd)
24kGoldn – "More Than Friends"
Rebecca Black, Slayyyter – "Read My Mind"
Steve Aoki – "Stars Don't Shine (feat. Global Dan)"
Joe Jonas – "Go It Alone (from Rumble)"
MisterWives – "Stepped on a Bee"
Best Coast – "Leading"
6LACK – "Rent Free" / "By Any Means"
SAINt JHN – "The Best Part of Life"
Jhene Aiko – "Wrap Me Up"
Joyner Lucas – "My Escape"
Oliver Tree – "Life Goes On (feat. Trippie Redd & Ski Mask The Slump God)"
Vince Gill, Mickey Guyton – "Love Changes Everything"
NCT 2021 – Universe – The 3rd Album
Pia Mia – "Whole Thing"
Alok – "Squid Game (Let's Play)"