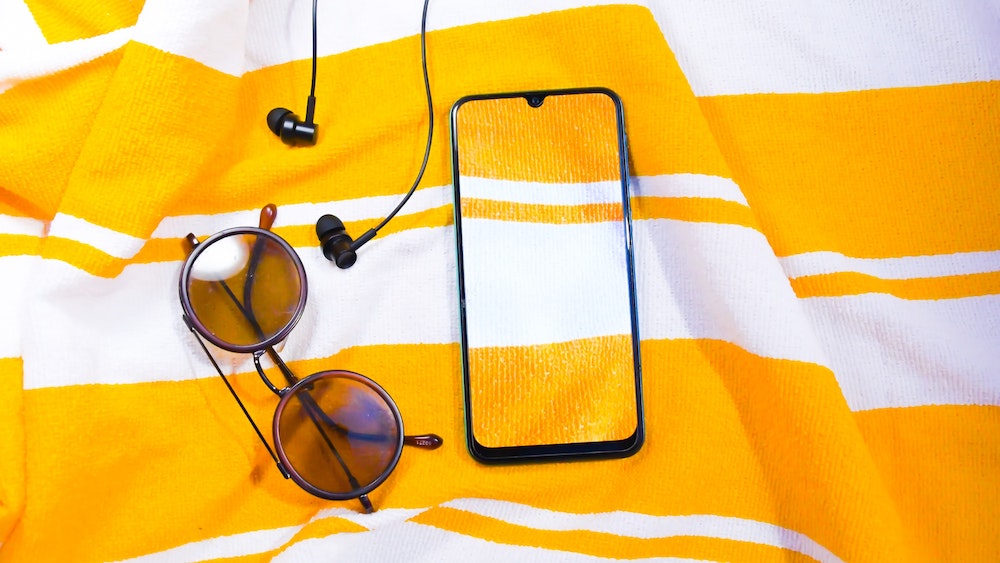 What better way to kick off a weekend than with new music? Fridays are always chock full of the latest songs and albums ready to be the soundtrack to everyone's antics, and here you'll find some of the week's standout releases. Whether you're ready to spin an anticipated song from a favorite artist or just taking a look at what's out there, there's a whole lot of tunes to dive right into. Who knows—maybe you'll find your next obsession.
Josh Ramsay
"Lady Mine"
Marianas Trench frontman, producer, and songwriter Josh Ramsay is out to prove that his band is definitely not his solo project. His first proper solo release, "Lady Mine", is very Josh Ramsay while also being completely different from anything the prolific writer has ever done before. Sporting a fun and addictive glam-rock vibe, the track's star power grows with the addition of Nickelback singer and fellow Canadian pal Chad Kroeger. After hearing the single, it's impossible to know what comes next from his upcoming solo LP…but that's probably exactly what he wants.
New Found Glory
December's Here
Throw it up next to Relient K and the Punk Goes Christmas compilation: New Found Glory delivers a pop-punk yuletide classic in their holiday LP December's Here. While not exactly mosh-around-the-mistletoe in nature, it can't help but to go full NFG on tracks like "Holiday Records" and "Our First Christmas". Their remakes and reimaginings of older tracks like "Snow" and "It Never Snows in Florida" put a special spin on the collection that you can't help but smile at.
The Summer Set
"Back Together"
While The Summer Set went on hiatus in 2018 their music lived on as a constant reminder to live life to its fullest. That's one of the main reasons the band reunited earlier this summer. Finding that spark again, frontman Brian Dales bares his soul on the acoustic and introspective "Back Together".
Knuckle Puck
"Levitate"
Just a year after releasing the excellent 20/20, Knuckle Puck are back with a hook-heavy single in "Levitate". Tight guitar riffs and a strong chorus carry this one (like they often do in KP tracks) so this is a new one fans will feel right at home with.
Of Mice & Men
Echo
While Of Mice & Men's new album is the culmination of two previously released EPs, plus a few new songs, Echo is put together thoughtfully enough to result in the band's strongest effort yet. Once the last few tunes hit—the ones new to Echo—the poppier, more melodic direction offers a respite needed after the speaker-shattering brand of metalcore from the first six tracks.
5 Seconds of Summer
"2011"
It's been ten years since 5 Seconds of Summer started out as just some dudes putting covers on YouTube. What they've done since is pretty remarkable, but everyone gets nostalgic for the past sometimes. Their anniversary single, "2011" harkens back to those days and it almost sounds like what their music would sound like now—if they kept that pop-punk identity.
Like Pacific
Control My Sanity
Maybe Like Pacific's Control My Sanity came out at the wrong time. The Canadian pop-punk outfit's latest full-length is certainly not a December record. You're almost doing it a disservice by playing tracks like "Fail to Speak" when it's not summer. Still, there's a lot to love about this whether you enjoy it now or keep it in your back pocket when the days get warmer.
Shawn Mendes
"It'll Be Okay"
If you haven't noticed, Shawn Mendes is sad. After the recent breakup with Camila Cabello, "It'll Be Okay" is Mendes' form of self-care. The emotional ballad is without a doubt heart wrenching but the overall optimistic message has us feeling that we'll get back to his pop bangers in no time.
Ed Sheeran
"Merry Christmas (feat. Elton John)"
Ed Sheeran's Christmas tune with Elton John is classy, timeless, and features strong vocal performances from both artists. There's nothing quite like holiday music that hits that comfortable and cozy spot. The duo nails that vibe here. Merry Christmas indeed.
Other new releases:
Juice WRLD – "Wandered to LA (feat. Justin Bieber)"
Ariana Grande & Kid Cudi – "Just Look Up"
Sia – "Fly Me to the Moon"
Comeback Kid – "Crossed"
Modern Life is War – "Survival"
Illenium – "Story of My Life"
Tom Morello – The Atlas Underground Flood
Kim Petras – "Coconuts"
The Linda Lindas – "Nino"
The Regrettes – "You're So Fucking Pretty"
Phoebe Bridgers – "Day After Tomorrow"
The National – "Somebody Desperate"
ABBA – "Little Things"
DJ Snake & Future – "U Are My High"
Grimes – "Player of Games"
Baker – "Build Me a Way Home – Single Version"
Blxst – "About You"
Clinton Kane – "GO TO HELL"
CKay – "Emiliana"
Mary J. Blige – "Amazing (feat. DJ Khaled)"
070 Shake – "Lose My Control (feat. NLE Choppa)"
Tierra Whack – Rap? EP
Blake Shelton – "Fire Up the Night (feat. HARDY)"
Marina – "Happy Loner"
dhruv – "stable life"
Aitana, Nicki Nicole – "Formentera"
Jason Aldean – "Whiskey Me Away"
David Guetta, MORTEN – "Alive Again"
Leyla Blue – "Hot One"