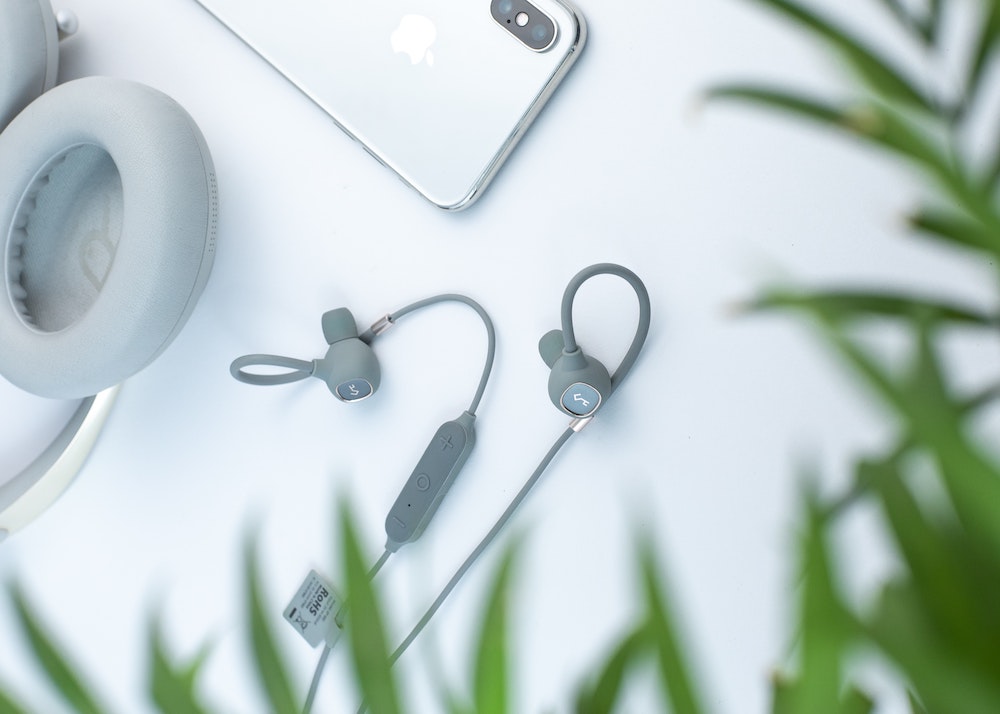 What better way to kick off a weekend than with new music? Fridays are always chock full of the latest songs and albums ready to be the soundtrack to everyone's antics, and here you'll find some of the week's standout releases. Whether you're ready to spin an anticipated song from a favorite artist or just taking a look at what's out there, there's a whole lot of tunes to dive right into. Who knows—maybe you'll find your next obsession.
Simple Plan
"The Antidote"
It's been over two years since Simple Plan dropped "Where I Belong", their collab banger with State Champs, and it's been even longer since they've dropped their own solo tune that wasn't a Christmas song or a cover. Point is: Simple Plan knows how to take their time. All is forgiven with "The Antidote", a by-the-books Simple Plan number they're all too good at crafting. It's got a mid-tempo, sorta-ballad vibe to it most reminiscent of their track "Jet Lag"—beautifully familiar but with a fresh coat of paint.
New Found Glory
"Somber Christmas"
Over the years, New Found Glory has become just as synonymous with Christmas as they have with summer. The band follows up last year's holiday livestream special with a full-blown Christmas album this winter and "Somber Christmas" is a newly recorded one for the upcoming December's Here LP. While it certainly captures the spirit on its own, the choral section in the bridge adds something special.
Green Day
"Holy Toledo!"
The funky "Holy Toledo!" is Green Day's offering from the upcoming film Mark, Mary & Some Other People, and it's great to hear them sounding like themselves again with new music. It may just be a standalone track but the future's looking bright for any additional tunes down the line.
Post Malone
"One Right Now (feat. The Weeknd)"
Can you believe Post Malone and The Weeknd have never done a song together before? "One Right Now" brings the two together in a massive way that's bound to be an instant number one single. Fun fact: It's co-written/produced by Andrew Bolooki, the brother of New Found Glory drummer Cyrus Bolooki.
Slipknot
"The Chapeltown Rag"
Slipknot are back with a brutal single in "The Chapeltown Rag", marking the first new material since 2019's We Are Not Your Kind. Amidst the chaos is a great hook and melodic chorus, setting the stage for a new LP rumored to be out by the end of the year.
Stand Atlantic
"Molotov [OK]"
A perfectly fitting title, Stand Atlantic's new single comes barreling in and explodes like none other. We've never seen something quite like this from the band before, but the hints were there in previous tracks like "Shh!". So now it just makes sense. "Molotov [OK]" fully embraces an all-out rock personality, throwing any remnants of pop out the window.
Senses Fail
"I'm Sorry I'm Leaving"
Good news: There's a new Senses Fail song. Bad news: It's from a new album that isn't coming out until July. The emotionally-charged "I'm Sorry I'm Leaving" has a classic, nostalgic Senses Fail sound to it—especially in the chorus. So, is it July yet?
Silk Sonic
"Smokin out the Window"
There's a very good possibility the upcoming Silk Sonic debut is going to have zero skips. "Smokin out the Window" is another smooth gift from the minds of Bruno Mars and Anderson .Paak, mixing their infectious brand of R&B with the always smile-inducing lyrical content.
Converge and Chelsea Wolfe
"Coil"
The collaborative effort from Converge and Chelsea Wolfe is proving yet again to be something very different. "Coil" brings the metal band into an eerie folk realm with Chelsea Wolfe's haunting vocals prowling in the background. Before the six minutes are through, it transforms into a thrilling rock gem.
Bleachers
Live at Electric Lady
Bleachers flexes their live chops at the Electric Lady Studios in New York City, presenting an eight-song EP comprised of tracks from their latest full-length—with a The Cars cover added in, too. Whether a one-take recording or a standard record, you take Bleachers in any form you get 'em.
Other new releases:
U2 – "Your Song Saved My Life (from Sing 2)"
Travis Scott – "Escape Plan" / "Mafia"
Charli XCX – "New Shapes (with Christine and the Queens and Caroline Polachek)"
Lorde – "Hold No Grudge – Bonus Track"
Iann Dior – "Circles"
ABBA – Voyage
Little Mix – "Between Us"
Our Last Night – "Bend the Knee"
TIESTO, Ava Max – "The Motto"
Thomas Rhett – "Slow Down Summer"
Tai Verdes – "Let's Go To Hell"
French Montana, Fivio Foreign – "Panicking"
Foals – "Wake Me Up"
Blake Shelton – "We Can Reach The Stars"
Radiohead – "Follow Me Around"
2 Chainz – T.R.U. REALigion (Anniversary Edition)
Audrey Mika – "Strangers"
Diana Ross – "I Still Believe"
alt-J – "Get Better"
Omar Apollo – "Bad Life (feat. Kali Uchis)"
TOMORROW X TOGETHER – "Ito"
Sheppard – "The Reasons Why"
Foxes – "Sky Love"
Metronomy – "It's Good to Be Back"
James Arthur – It'll All Make Sense in the End
Blondie – Yuletide Throwdown