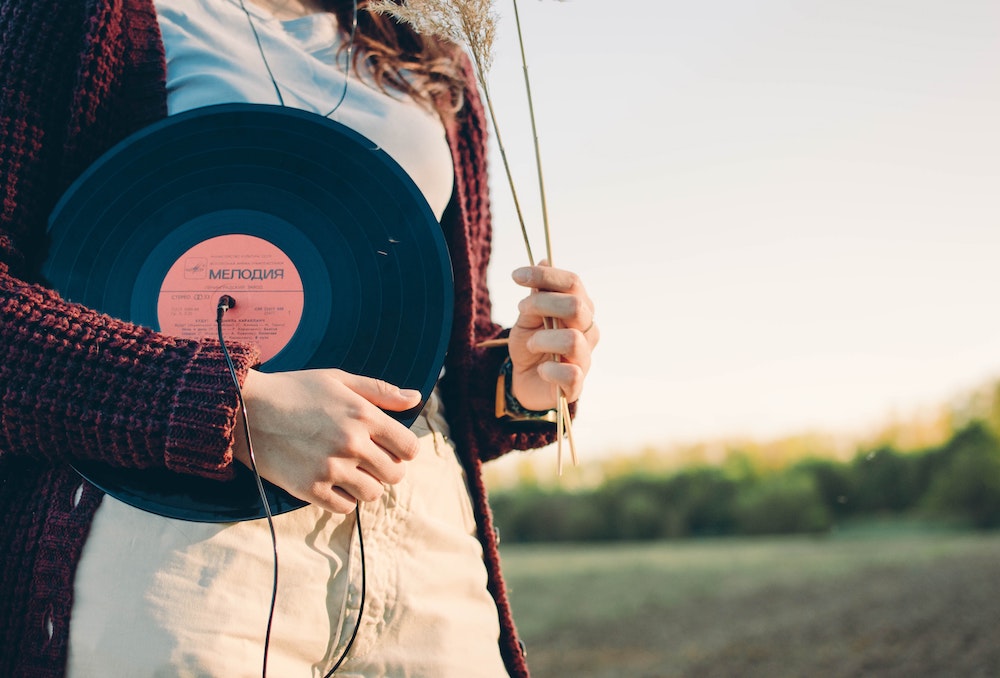 What better way to kick off a weekend than with new music? Fridays are always chock full of the latest songs and albums ready to be the soundtrack to everyone's antics, and here you'll find some of the week's standout releases. Whether you're ready to spin an anticipated song from a favorite artist or just taking a look at what's out there, there's a whole lot of tunes to dive right into. Who knows—maybe you'll find your next obsession.
PVRIS
"My Way"
"My Way" is confidence at its peak for PVRIS, who has come into their own as a force in pop over the past year. Hopefully, this track pushes them over the edge. The eclectic single has bouncy verses, a contemporary chorus, and shines with a pre-chorus straight out of the 90s.
Every Time I Die
Radical
Hardcore quintet Every Time I Die puts together a punishing collection of material on Radical, the band's ninth full-length. While it's also the longest record in their career, it's all substance opener "Dark Distance" sets a brutal tone, while one of the final tracks, "People Verses", shows the ability to load a thrashing hardcore cut with a ton of hooks.
Rise Against
"Talking to Ourselves (Nowhere Sessions)"
In case you forgot, Rise Against released a pretty great album earlier this summer in Nowhere Generation. The band is taking the best of those songs, plus some covers, into a live setting for the upcoming Nowhere Sessions out next month. "Talking to Ourselves" is the first taste of it—recreating the studio version with a raw energy the band's encapsulated for nearly 20 years.
WSTR
"JOBBO"
WSTR has been teasing us far too long with one-off singles here and there—they've been at it for years, basically. The good news: Each song is more of a jam than the last and "JOBBO" is that breakneck kind of head-bopper that'll have you yearning for the next offering.
Zebrahead
"Out of Time"
Expect the unexpected with Zebrahead. Their new single certainly doesn't sound like a tune you'd expect from the pop-punk veterans who mess around with pop, rock, rap, metal, and everything in between—"Out of Time" is kinda theatrical in a strange way but it certainly fits their personality.
Dan Campbell
"When I Face Into the Wind" / "Flight No. 5"
The Wonder Years frontman Dan Campbell lets go of his pop-punk stylings for more laid-back and stripped down solo songs. "When I Face Into the Wind" and "Flight No. 5" are two tracks off his debut LP, putting his own spin on tunes he's written for other artists over the past 18 months. Like what he does with TWY, the songs are just constructed in a beautiful and moving fashion.
Senses Fail
Joshua Tree (Live)
Senses Fail reminds everyone how good they are live with a giant set originally filmed at Joshua Tree as part of a streaming event. Performing classics Still Searching and Let It Enfold You, the audio only barely does the project justice—the all-out spectacle really needs to be seen to be fully appreciated.
Between You & Me
"Change"
Gearing up to release their second LP next month, Between You & Me's "Change" is a career-defining moment for the band. With a song written in lockdown, the Australian rock group lays it all out in a track packed with honesty that takes aim at how politicians in the country handled the 2019 wildfires.
Swedish House Mafia and The Weeknd
"Moth to a Flame"
Two powerhouses in their respective genres, Swedish House Mafia and The Weeknd, come together for a massive collaboration. "Moth to a Flame" is part of a number of comeback songs from the EDM trio and there's no better way to get back in the game than this; a supercharged pop banger that'll be a festival staple.
Our Last Night
"When We Were Broken"
"When We Were Broken" is the latest original song from post-hardcore outfit Our Last Night, and it's a strong addition to their catalog. This one takes a step back from focusing on colossal riffs and screams and instead highlights melodic clean vocals, using screams only to complement them.
Other new releases:
Green Day – "2000 Light Years Away (BBC Live Session)"
Train – "Mittens"
Illenium, Banners – "Hurts Like This"
Hey Violet – "Sway"
Lana Del Rey – Blue Bannisters
Elton John – The Lockdown Sessions
ONE OK ROCK – "Wonder"
Wale – Folarin II
Khalid – "Present"
Pink Sweat$ – "Nothing Feels Better"
Wet, Blood Orange – "Bound (with Blood Orange)"
Bastille – "No Bad Days"
Lights – "Prodigal Daughter"
John The Ghost – Live Once (The Remixes)
Jack White – "Taking Me Back"
Biffy Clyro – The Myth of Happily Ever After
The Word Alive – "Wonderland"
Christina Aguilera, Becky G, Nicki Nicole, Nathy Peluso – "Pa' Mis Muchachas" 
Ashnikko – "Halloweenie IV: Innards"
Ritt Momney – Sunny Boy
Lady A, Darius Rucker, Thomas Rhett & Carly Pearce – "Friends Don't Let Friends"
Sean Paul, Sia – "Dynamite"
ABBA – "Just A Notion"
carolesdaughter – "My Mother Wants Me Dead"
HONNE – "THREE STRIKES (feat. Khalid)"
My Morning Jacket – My Morning Jacket
CL – Alpha
Duran Duran, Tove Lo – "GIVE IT ALL UP"
Steve Aoki, Jolin Tsai, MAX – "Equal in the Darkness" 
Diana Ross – "All Is Well"
The Knocks – "River (feat. Parson James)"
James Arthur – "SOS"