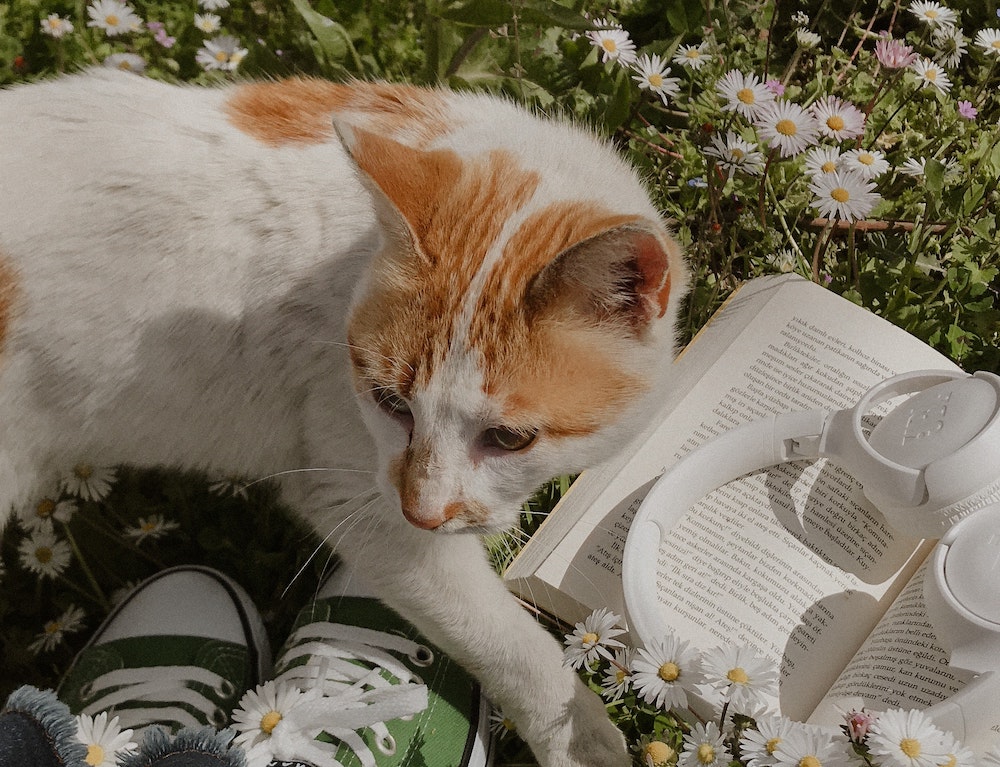 What better way to kick off a weekend than with new music? Fridays are always chock full of the latest songs and albums ready to be the soundtrack to everyone's antics, and here you'll find some of the week's standout releases. Whether you're ready to spin an anticipated song from a favorite artist or just taking a look at what's out there, there's a whole lot of tunes to dive right into. Who knows—maybe you'll find your next obsession.
Nothing,nowhere.
"Pieces of You"
Before he heads out on tour with All Time Low, nothing,nowhere. drops a new track that is unquestionably his best yet. He embraces his pop-punk flare while intertwining the emo-rap flow he's known for—and the combo makes for a song that's tons of fun.
POORSTACY
Party at the Cemetery
Party at the Cemetery is a record made for October. POORSTACY's new LP is a half hour of punishing riffs and loud in-your-face hooks, all with a brooding tone that fits the album title perfectly. There's never a second to breathe on this one. And the Oli Sykes-assisted "Knife Party" is just a pure shot of adrenaline.
Pure Noise Records
Lo-Fi Volume 2
Volume 2 of Pure Noise Records' lo-fi compilation is here to aid your chill sessions. Hearing the likes of The Story So Far, State Champs, and Four Year Strong revamped to a laid-back atmosphere is very cool; it's easy to appreciate these versions even if they may not be the first choice between these and the originals.
Our Last Night
"Buried Alive"
"Buried Alive" is the latest original tune from post-hardcore outfit Our Last Night, who seemingly only get better in between their massive number of cover songs. This one is pure mayhem from the get go, but the clean vocals are on-point to add a bit of that catchy accessibility to it.
AFI
"Caught"
A b-side to their recent record Bodies, AFI unveil "Caught" as part of a short film called Where We Used to Meet—after listening, it's just great they found an avenue to release it. The track is beautiful and sounds like it'd make the perfect backdrop to something on screen.
Why Don't We
"Love Back"
As the year winds down, it's about that time when you remember albums that came out in January and realize how good they were. Why Don't We's LP earlier this year was awesome and now the new single "Love Back" looks to keep that momentum going. It's got a strong BTS-ish dance beat that just booms in a pair of headphones and those "nanana"s in the chorus are irresistible.
Foo Fighters
"Chasing Birds
(Preservation Hall Jazz Band Re-Version)"
Off the upcoming 7″ single out in November, Foo Fighters' "Chasing Birds (Preservation Hall Jazz Band Re-Version)" is a must-have for vinyl collectors. This jazzed up version adds another element to the tranquil original and is even the preferred way of listening—it's that unique.
Justin Bieber
Justice (The Complete Edition)
Justin Bieber is calling the latest re-issue of his Justice LP The Complete Edition, but you can probably place bets on whether this is really the last of this era. The album's now 25 songs deep, which is just absolutely silly. If you're into the tracks before, you'll be into the three new ones: the glitchy, electronic "Red Eye", a heartfelt ballad in "Angels Speak", and a pop banger dedicated to his wife, "Hailey".
Eminem
"Venom (Remix)"
In honor of the new Venom sequel, Eminem revisits his hit "Venom" for a fresh remix. Aside from some mix changes and an improvement with the beat, there's not much difference here from the original—but it's something to keep fans satisfied amid rumors of a forthcoming album.
Other new releases:
24kGoldn – "Prada (feat. Lil Tecca)"
Aaliyah – Ultimate Aaliyah
Lil Wayne – "Ya Dig"
Tears for Fears – "The Tipping Point"
Lauren Jauregui – "Colors"
State Champs, Less Gravity – "Secrets (Lo-Fi)"
COIN – "Chapstick"
CXLOE – "Close"
UPSAHL – Lady Jesus
Phoebe Bridgers – "That Funny Feeling"
AJ Mitchell – Skyview
Kelis – "Midnight Snacks"
James Blake – Friends That Break Your Heart
Arca, Sia – "Born Yesterday"
HONNE – "BACK ON TOP (feat. Griff)"
Noah Gunderson, Phoebe Bridgers – "Atlantis"