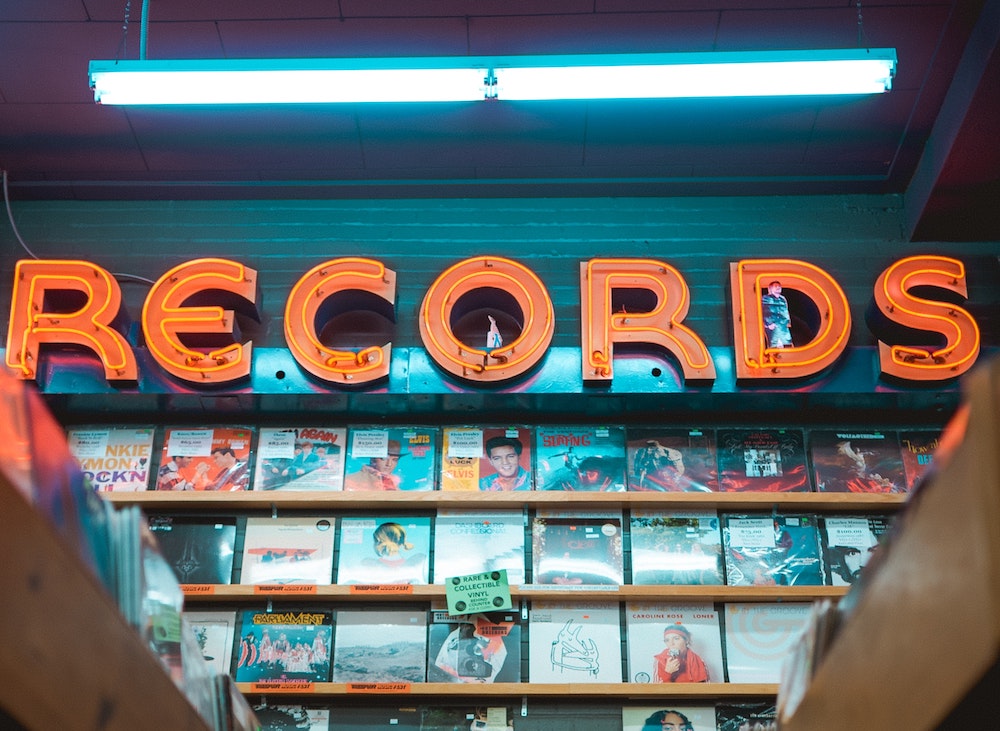 What better way to kick off a weekend than with new music? Fridays are always chock full of the latest songs and albums ready to be the soundtrack to everyone's antics, and here you'll find some of the week's standout releases. Whether you're ready to spin an anticipated song from a favorite artist or just taking a look at what's out there, there's a whole lot of tunes to dive right into. Who knows—maybe you'll find your next obsession.
State Champs
"Chicago is So Two Years Ago"
When you cover a band influential to the music you make, you better not miss. Luckily State Champs glides their way through Fall Out Boy's "Chicago Is So Two Years Ago" like they wrote it themselves. They nail every aspect of the track from the amazing chorus to that very essential bridge.
Underoath
"Pneumonia"
In one of the more inventive songs of their career, Underoath touches on a heavy subject on the brooding "Pneumonia". Inspired by the death of guitarist Tim McTague's father, it captures that pain and sadness beautifully. And the song's experimental qualities flourish through its seven-plus minute runtime.
Coldplay
"My Universe (feat. BTS)"
The long-awaited collaboration between Coldplay and BTS arrives in the form of "My Universe", and it is definitely worth the hype. Throwing Max Martin into the mix ensures that each act is used to their full potential, especially in joining together on a chorus that's absolute pop ear candy.
Angels & Airwaves
Lifeforms
Tom Delonge was deservedly mocked in 2005 when calling Angels & Airwaves a rock and roll revolution but, in 2021, you have to give him some credit for keeping his project relevant over 16 years later. What's important now is Lifeforms, the band's first LP in seven years, is the closest thing they've done to match the vision he had way back then. Delonge's expert songwriting means Lifeforms is full of anthemic rock tunes, but differs when incorporating luscious synths and ambient beats throughout—resulting in the biggest project Delonge has ever been a part of.
Mayday Parade
"One for the Rocks and One for the Scary"
Mayday Parade's "One for the Rocks and One for the Scary" is a nostalgic trip through the band's discography, that zeroes in all of their strong suits. From the acoustic opener to the vocal layering that closes it out, it's a meaningful addition to their catalog that shows they still play to their strengths.
Tom Morello
"Let's Get the Party Started
(feat. Bring Me the Horizon)"
It's a collaboration so weird that it almost makes sense: Tom Morello enlists Bring Me the Horizon on the high-octane "Let's Get This Party Started". The harsh shrieks from vocalist Oli Sykes clash with the crunchy guitars expected from a Morello track. What's even better is when you see that Post Malone had a hand in writing it, too.
Travie McCoy
"Loved Me Back to Life"
Travie McCoy's return back in June was a welcome one (and a great song, too). He shows what else he's got up his sleeve with a more radio-friendly number in "Loved Me Back to Life". Equipped with a funky bass line, McCoy steps into Bruno Mars territory in fun fashion.
Kelly Clarkson
"Christmas Isn't Canceled (Just You)"
Congrats to Kelly Clarkson for having the guts to drop the first Christmas song of the year. Then again: She's Kelly Clarkson. She can do what she wants. And "Christmas Isn't Canceled (Just You)" is a certified banger. If this is what gets played in Walmarts before pumpkins are even out, that's totally cool.
Yungblud
"Fleabag (Acoustic)"
Yungblud gives his latest single "Fleabag" a facelift by turning the tempo down a notch and throwing some acoustic guitars into the mix. It's an interesting take on the track, but the original's angst and attitude is too good to pass up.
Anberlin
"Two Graves"
Over seven years since their last album, Anberlin is finally back in our ears with the new track, "Two Graves". The band's iconic aggression has never left, as evident by the stereo rattling tune, paving the way for a promising comeback album that can't come soon enough.
Other new releases:
Gun N' Roses – "Hard Skool"
Duran Duran – TONIGHT UNITED EP
Smallpools – "before the sun rises"
Various Artists – Dear Evan Hansen (Original Motion Picture Soundtrack)
Daya – "What If I Told You"
Third Eye Blind – Our Bande Apart
Elton John – "After All (feat. Charlie Puth)"
Giveon – "For Tonight"
KAROL G – "SEJODIOTO"
Zoe Wees – "That's How It Goes (feat. 6LACK("
bbno$ – "i remember"
G-Eazy – These Things Happen Too / "Faithful (feat. Marc E. Bassy)"
Alessia Cara – In The Meantime
FINNEAS – "A Little Closer (FINNEAS Version)"
X Ambassadors – The Beautiful Liar
Portugal. The Man – "Steal My Sunshine (feat. Cherry Glazerr)"
Poppy – Flux
alt-J – "U&ME"
The Lumineers – BRIGHTSIDE
ROLE MODEL – "death wish"
Whitney Houston, Clean Bandit – "How Will I Know"
Disclosure – "Observer Effect"
Princess Nokia, Young Baby Tate – "Boys Are From Mars"
Ne-Yo – "What If"
Oh Wonder – "22 Break"
Badflower – This is How the World Ends
Cold War Kids – New Age Norms 3
BAYNK – "What If He Put His Hands on You"
Natalie Imbruglia – Firebird