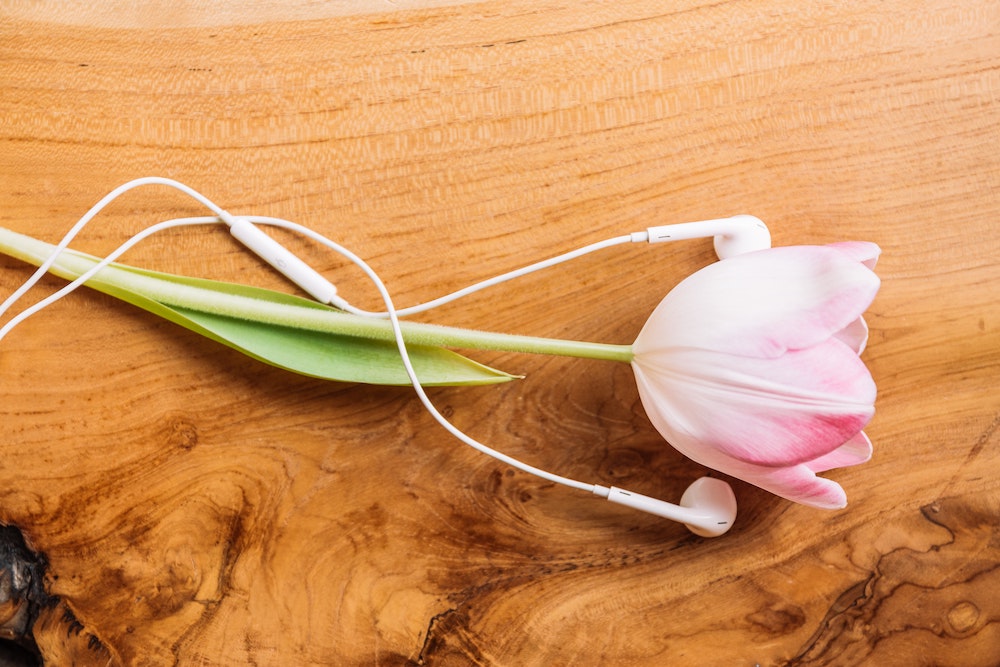 What better way to kick off a weekend than with new music? Fridays are always chock full of the latest songs and albums ready to be the soundtrack to everyone's antics, and here you'll find some of the week's standout releases. Whether you're ready to spin an anticipated song from a favorite artist or just taking a look at what's out there, there's a whole lot of tunes to dive right into. Who knows—maybe you'll find your next obsession.
State Champs
"Just Sound"
The long-awaited single from State Champs arrives in the form of "Just Sound" and it was 100% worth the wait. Packed with a classic pop-punk urgency, vocalist Derek DiScanio proves once again that he's on top of the genre's food chain.
The Summer Set
"Street Lightning"
After over five years and plenty of new musical endeavors, the members of The Summer Set are back where they belong. "Street Lightning", their comeback single, oozes with the 80s pop energy that 2016's Stories for Monday possessed but it's more refined this time around.
Between You & Me
"Deadbeat"
A scream-a-long chorus makes Between You & Me's "Deadbeat" a track that's born to be repeated. The Australian quintet were always a hidden gem—their debut Everything is Temporary still holds up—but the new tune has them making major strides toward separating themselves from the rest of the pack.
With Confidence
With Confidence
Bold, catchy, and true to their pop-rock roots, With Confidence's self-titled LP takes their sound to new heights. While tracks like "Big Cat Judgment Day" and "Anything" keep the infectious hooks strong, standouts like "Cult" and "Baked" shake up their formula and make the record shine.
Halsey
If I Can't Have Love, I Want Power
Halsey's new LP, largely shrouded in mystery, arrives with no previously-heard single—the record is meant to be taken in as a full body of work. When you do just that, If I Can't Have Love, I Want Power begins to make more sense. The Nine Inch Nails-produced record is grandiose and ambitious, pushing Halsey to creative limits like never before.
Smallpools
"Migraine"
"Migraine" is a luscious and dreamy pop tune from Smallpools. Layered with haunting vocals and steady percussion, they just really know how to make you feel something.
Weezer
"All My Favorite Songs
(Live From Hella Mega)"
Weezer is bringing out the FOMO for anyone not going to this summer's Hella Mega Tour with a live performance of "All My Favorite Songs". And if you've already gone, let this be a reminder of how great this band is in concert.
Our Last Night
"Stay"
Our Last Night's take on The Kid Laroi is a solid one—they don't overdo it on the heaviness despite adding a major rock vibe to the current number one single. Given how good Our Last Night's vocals can be, the pipes manage to keep their version instantly recognizable.
BTS
"Butter (feat. Megan Thee Stallion)"
Megan Thee Stallion hops on BTS' "Butter" for a fun, and maybe unnecessary, remix. You won't go out of your way to listen to this one over the original, but it keeps the dancey nature of the tune in tact.
Jasiah
"Right Now (feat. Travis Barker)"
"Right Now" is a hip-hop/pop-punk crossover that Travis Barker has made his calling card over the past year and a half. Rapper Jasiah finds a happy medium between an aggressive flow and a melodic chorus with Barker's percussion taking care of the rest.
Other new releases:
Kim Petras – "Future Starts Now"
OneRepublic – Human (Deluxe)
Liam Payne – "Sunshine"
Kacey Musgraves – "justified"
CHVRCHES – Screen Violence
BANKS – "Skinnydipped"
Gorillaz – Meanwhile – EP
Tom Morello – "Driving to Texas (feat. Phantogram)"
Turnstile – Glow On
Selena Gomez, Camilo – "999"
Courtney Barnett – "I'll Be Your Mirror"
Django Django – "Under Fire"
Feeder – "Torpedo"
JoJo – "Worst (I Assume)"
Baby Keem – "family ties (with Kendrick Lamar)"
Belly, The Weeknd – "Die For It"
J Balvin, Tokischa – "Perra"
Surf Mesa – "Another Life (feat FLETCHER & Josh Golden)"
daine – "SALT (feat Oli Sykes)"
Ritt Momney – "Show Runner 99"
Stray Kids – NOEASY
Diane Warren, Rita Ora, Sofia Reyes Reiz – "Seaside"
HONNE – "COMING HOME (feat NIKI)"
Jax Anderson – "Tender (feat. Yoke Lore)"
Transviolet – The Man Who Sold The World