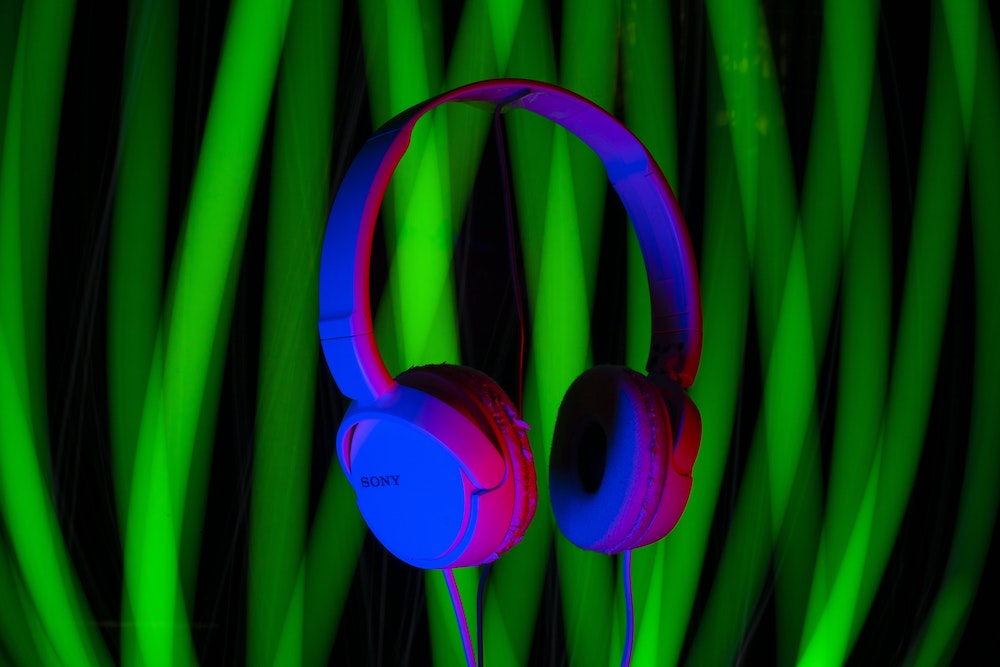 What better way to kick off a weekend than with new music? Fridays are always chock full of the latest songs and albums ready to be the soundtrack to everyone's antics, and here you'll find some of the week's standout releases. Whether you're ready to spin an anticipated song from a favorite artist or just taking a look at what's out there, there's a whole lot of tunes to dive right into. Who knows—maybe you'll find your next obsession.
The Weeknd
"Take My Breath"
The Weeknd's After Hours is barely even falling from the top of the charts but a new era is apparently upon us with the disco-infused "Take My Breath". His vocals reach new heights thanks to Max Martin production, resulting in a charismatic pop number that's ready to continue his neverending domination.
Underøath
"Hallelujah"
Underøath returns to action with another new single. This one, plus the previously-released "Damn Excuses", has the band heading back to a more industrial metal sound that turned them into a household name. "Hallelujah" comes alongside an album announcement too.
Lady Gaga and Tony Bennett
"I Get a Kick Out of You"
The dynamic duo of Lady Gaga and Tony Bennett are getting together one more time for a sequel to their 2014 hit record Cheek to Cheek. "I Get a Kick out of You" is one of ten covers from the upcoming Cole Porter tribute record, adding a modern coat of paint while keeping the jazzy essence of the original.
Weezer
"Enter Sandman"
Somehow, Weezer covering Metallica isn't the strangest thing you'll ever hear. Their take on "Enter Sandman" is part of the massive Metallica tribute record coming out in September, and Weezer has no problem doing the iconic track justice—they did release a classic rock-inspired album this year after all.
As It Is
"I Lie To Me"
Impossible at making a bad song, As It Is goes full throttle on the energetic "I Lie to Me". It leans a bit more toward their pop-punk beginnings than their material from the past few years has, but the shift in sound here sounds fresh and original like it always does.
LILHUDDY
"Don't Freak Out"
(feat. Travis Barker, Iann Dior, Tyson Ritter)
Travis Barker brings together two of his pop-punk protégés, in LILHUDDY and Iann Dior, for the very fun "Don't Freak Out". And what's even more fun is a feature from Tyson Ritter, who's part of a track that more or less interpolates All-American Rejects' "Gives You Hell".
With Confidence
"Paper"
Acoustic strums that build into a big pop-rock chorus is all you need to know about With Confidence's "Paper". It's one of the more eclectic tracks they've dropped from their new album out next week, showing their songwriting prowess while dabbling in a number of different styles.
Adam Levine
"Good Mood"
Adam Levine's new solo track "Good Mood" may be headlining an upcoming Paw Patrol movie, but an all star production team keeps it from sounding anything like a joke. It's not overly kid-friendly, the reality is, it's actually better than most of what Maroon 5's latest LP had to offer.
Luke Hemmings
"Place in Me"
Atmospheric and emotional, Luke Hemmings delivers his best vocal performance yet on "Place in Me". It's lighter on the instrumentation than his other solo tracks but the impact is still there—it's just one that'll pull on the heartstrings a bit more.
Other new releases:
Finneas – "A Concert Six Months from Now"
Big Red Machine – "Mimi"
Thomas Rhett – "Redneck Be Like"
Our Last Night – "Hell to Have You"
blackbear – "@ my worst"
Nas – King's Disease II
Grandson, Vic Mensa & Masked Wolf – "Oh No!!!"
Papa Roach – "Swerve (feat. FEVER 333 & Sueco)"
Tom Morello – "Highway to Hell (feat. Bruce Springsteen & Eddie Vedder)"
WONHO – "LOSE (Japanese ver.)"
Duran Duran – "More Joy (feat CHAI)"
Barbra Streisand – "Be Aware"
Bryce Vine – "Miss You a Little (feat. lovelytheband)"
Twin Atlantic – "Bang on the Gong"
Kanye West – Donda
Black Eyed Peas – "Hit It (feat. Sweetie & Lele Pons)"
Ingrid Andress – "Wishful Drinking (feat. Sam Hunt)"
FINNEAS – "A Concert Six Months From Now"
220 KID, LANY – "Stupid Feelings"
Nelly – "High Horse (feat. BRELAND and Blanco Brown)"
Jorja Smith, Guilty Beatz – "All of This"
Martin Garrix – "Love Runs Out (feat G-Eazy and Sasha Alex Sloan)"
Gryffin – "New Blood (with Boy Matthews)"
Victoria Monet – "Coastin'"
Becky Hill – "Business (with Ella Eyre)"
Tierra Whack – "Walk The Beat"
Tinashe – 333
Nea, SHY Martin – "No Regrets"
DVBBS, GATTUSO – "Leave the World Behind (feat. Alida)"
Majestic, Nightcrawlers – "Losing My Mind"
BAYNK – "Touch Me (Hold My Hand)"