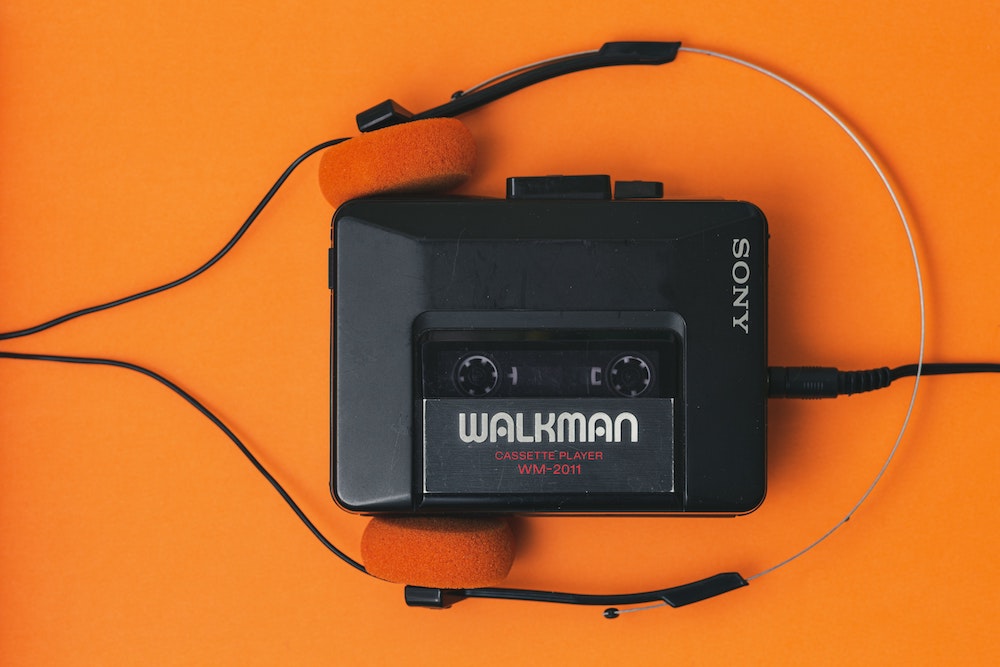 What better way to kick off a weekend than with new music? Fridays are always chock full of the latest songs and albums ready to be the soundtrack to everyone's antics, and here you'll find some of the week's standout releases. Whether you're ready to spin an anticipated song from a favorite artist or just taking a look at what's out there, there's a whole lot of tunes to dive right into. Who knows—maybe you'll find your next obsession.
Underoath
"Damn Excuses"
"Damn Excuses" is a thunderous return for metalcore legends Underoath, who unleash their first single in years. Inspired by a series of livestreams the band held over the past few months, the track ends before it even really gets started—but hopefully it's just a teaser for what's to come.
John Mayer
Sob Rock
John Mayer goes back to basics on Sob Rock, making good use of his songwriting strengths after his less than impressive concept album from 2017. The self-aware title along with a deprecating album art, of sorts—an 80s-inspired design your parents wouldn't even have touched—is ripe with gorgeous melodies that bring Mayer's ballads to life.
Willow
Lately I Feel Everything
Willow knows a thing or two about taking over the Internet—her "Whip My Hair" track as a 10-year-old went viral before "viral" was even a thing. Now, her new album Lately I Feel Everything is proper Gen Z fodder that runs the emotional gamut of a young adult, wrapped neatly in a rock package that listeners of any age can appreciate. Mostly self-written, the angst of songs like the 30-second "F*** You" are offset by the multiple collaborations with Blink-182's Travis Barker—most notably a pop-punk fever dream featuring both Barker and Avril Lavigne called "Grow".
Chvrches
"Good Girls"
The synths that are poured throughout Chvrches' "Good Girls" are simply intoxicating, which only highlight lyrical content that speaks on misogyny. It's a track with a vibe as strong as its message, adding to the firepower that the band's upcoming full-length is full of.
Walk the Moon
"Can You Handle My Love??"
The indie-pop nature of Walk the Moon never stops feeling inviting. The latest track off their forthcoming record, "Can You Handle My Love??" explodes with jubilant piano and a prominent dream beat and the falsetto in the chorus only makes it sweeter.
Lil Aaron
Year of the Dog EP
Among the Machine Gun Kellys, Mod Suns, and Jxdns, Lil Aaron shows why he's one of the best under that rap-pop-punk umbrella with his Year of the Dog EP. For someone who has actually written a Blink-182 song, it's surprising that Aaron didn't beef up his production team on this one—but it shows his ability to craft a solid project without the need for an all star cast.
Dan + Shay
"Good Things"
You've probably heard a country pop tune that goes something like Dan + Shay's "Good Things" before. But you also aren't listening to Dan + Shay because you desire original country pop. The title track off their new album is masterfully written—it's like an AI was built to spit out a hit track. With a track listing also featuring "10,000 Hours", it'll probably sound like an AI was built to spit out a hit album, too.
Illenium
Fallen Embers
Producer/DJ Illenium goes bigger than ever before on Fallen Embers—both in sound and in guests. His fourth album keeps his brand of atmospheric EDM on point, but he lets his guests take rein of the track more so than usual. Standouts "Paper Thin" with Angels & Airwaves and "Losing Patience" with nothing,nowhere. both respect the featured artists' sound where it sounds like their track instead.
Twin XL
"Slow Heart" (PVRIS Remix)
Forget what you know about the indie-rock sensibilities of Twin XL, PVRIS takes their "Slow Heart" jam and completely revamps it, remixing it into a dark pop wonder with frantic percussion and a fierce tempo. In a way, it almost works better than the original.
Other new releases:
Pop Smoke – Faith
Tones and I – Welcome to the Madhouse
Normani – "Wild Side" (feat. Cardi B)"
LANY – "Up to Me"
Logic – "My Way"
Bastille – "Give Me the Future"
Ben Platt – "Happy to Be Sad"
HAIM – "Cherry Flavored Stomach Ache (From The Last Letter From Your Lover)"
Alessia Cara – "Shapeshifter" / "Sweet Dream"
Chet Faker – Hotel Surrender
Mokita – "Would You Still Want Me?"
deadmau5, Lights – "When The Summer Dies"
Tyler Posey – "Past Life"
Cheat Codes, Little Big Town & Bryn Christopher – "Never Love You Again"
Shawn Mendes & Camilo – "Kesi (Remix)"
Shakira – "Don't Wait Up"
Swedish House Mafia – "It Gets Better"
Chelsea Cutler – "Walking Away"
Anne-Marie – "Beautiful"
Tycho, Benjamin Gibbard – "Only Love"
Syd – "Fast Car"
Rudimental, Skream – "So Sorry"
The 7/777 Project, Public Enemy – "Riots of Rage"
Metallic – "The Unforgiven (May 14th, 1991 Rough Mix)"
Diane Warren, G-Eazy, Santana – "She's Fire"
Tate McRae, Khalid, TELYKast – "working [Remix}"
Ookay, Elohim, Flux Pavillion – "Be Ok"
Olivia Rodrigo – "The Rose Song – From High School the Musical the Musical"
BAYNK, Tinashe – "Esther"