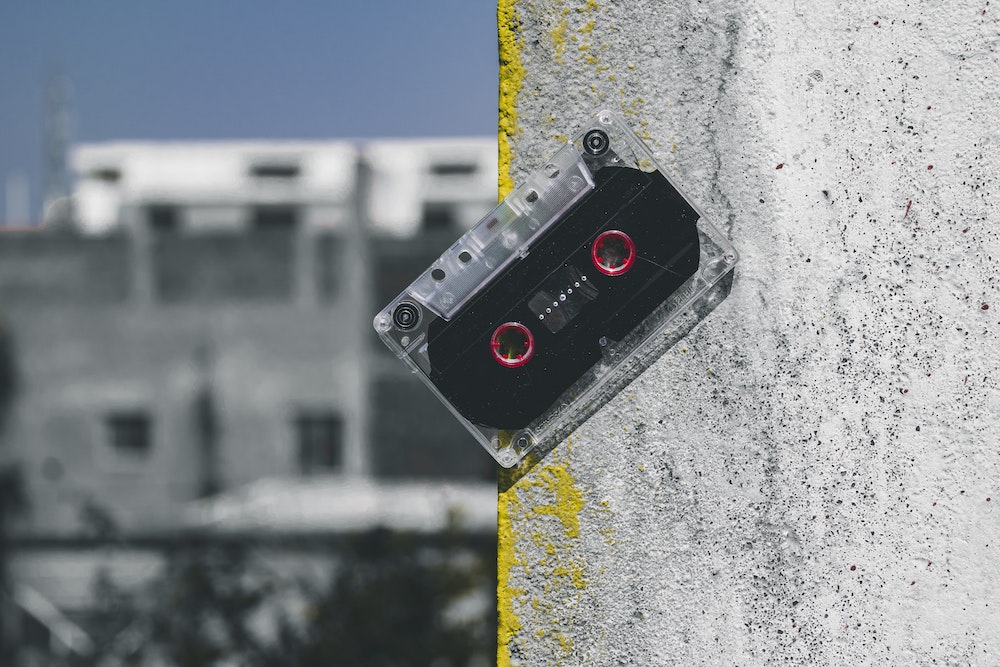 What better way to kick off a weekend than with new music? Fridays are always chock full of the latest songs and albums ready to be the soundtrack to everyone's antics, and here you'll find some of the week's standout releases. Whether you're ready to spin an anticipated song from a favorite artist or just taking a look at what's out there, there's a whole lot of tunes to dive right into. Who knows—maybe you'll find your next obsession.
The Maine
XOXO: From Love and Anxiety in Real Time
It's a trend that fans know all too well: The Maine simply releases their best album as each one comes out. It's no different for XOXO: From Love and Anxiety in Real Time, a masterful lesson in pop-rock that they still manage to teach even though they're eight albums deep.
read our full review of XOXO: From Love and Anxiety in Real Time
BTS
"Permission to Dance"
BTS and Ed Sheeran? Yes please. The long-awaited b-side to BTS' "Butter" single doesn't disappoint. "Permission to Dance"—co-written by Sheeran—makes good use of the natural charm from the K-pop group while embedding a groove that gives Justin Timberlake's "Don't Stop the Feeling" a run for its money for an instant party classic.
Jonas Brothers
"Mercy"
The reviews aren't in yet for the new Space Jam but, if the Jonas Brothers' contribution to the soundtrack is any indication, it's looking pretty good. "Mercy" is most definitely not a throwaway the trio just gave to the film—it's got a bounce to it other artists can't match. 
The Kid Laroi
"Stay" (feat. Justin Bieber)
Charlie Puth brings the new Kid Laroi single to life with a little help from Justin Bieber, too. Puth's production and pop swagger is draped all over the made-for-TIkTok hit, which means despite a solid Bieber verse, you're just going to remember that beautifully infectious—and probably soon to be annoying—chorus.
Justin Courtney Pierre
The Price of Salt
Motion City Soundtrack may be back in action but frontman Justin Courtney Pierre is still keeping his solo game strong. The Price of Salt, though only five songs, is a joy from front to back—loaded with his relatable lyricism and upbeat songwriting.
With Confidence
"Anything"
With Confidence have impressed on every new song they've dropped so far. "Anything" may be their strongest yet. It's a more-pop-than-punk offering that flexes the importance of a strong lead riff to go along with that unbelievably catchy chorus.
Hey Violet
"Party Girl"
The new Hey Violet single is just fun as hell. Some co-writing firepower from Andrew Goldstein certainly helps here on "Party Girl"—the band had kind of taken on a Frankenstein role with Hey Violet vocals combined with a Charli XCX-esque attitude.
Post Malone
"Motley Crew"
Post Malone's first proper single in years comes storming out of the gates. "Motley Crew" brings him back into the game with a fiery confidence. It's strong enough that it could either be a lead single or just a one-off, but his near-unrecognizable flow on the hooks shows he's got a few tricks up his sleeve for the future.
Our Last Night
"Good 4 U"
Our Last Night didn't need to do much to Olivia Rodrigo's "Good 4 U" for it to fit their fast and furious style, when it comes to their covers. While it should maybe be illegal to cover the track in the first place, they certainly add their fingerprint to the rock smash with a hearty dose of screaming vocals.
Billie Eilish
"NDA"
"NDA" is a multi-faceted single from Billie Eilish, creating a tone that's dark with a strong bass line that pounds throughout. The subtle vocal processing keeps things interesting, but it's the song's subject matter on how she tries to keep her not-so-private life private that makes the tune so alluring.
Kane Brown
"Memory" (feat. Blackbear)
Kane Brown's pivot from country pop to, well, just pop-pop has made its full transition on the new track "Memory" featuring Blackbear. Brown can pull off whatever genre like a champion—but those sickly sweet hooks work just a bit better with this kind of production behind him.
Other new releases:
Logic – "Get Up"
Icona Pop – "Off of My Mind"
Taeyeon – "Weekend"
Walk Off the Earth – "Love You Right"
Nothing But Thieves – "Miracle, Baby"
Conor Maynard – "Ain't Got No Friends"
POORSTACY – "Children of the Dark"
The Driver Era – "Heaven Angel"
Troye Sivan – "could cry just thinkin about you"
Frank Carter & The Rattlesnakes – "Sticky"
Jungle – "Romeo (feat. Bas)"
Courtney Barnett – "Rae Street"
Steve Aoki, Chemical Surf & Zafrir – "Siliwa Hay (feat. Max-Africana)"
Angel Olsen – "Gloria"
Declan Mckenna – "My House"
Lost Kings – "Me Myself & Adderall (feat. Goody Grace)"
Spice Girls – "Feed Your Love"