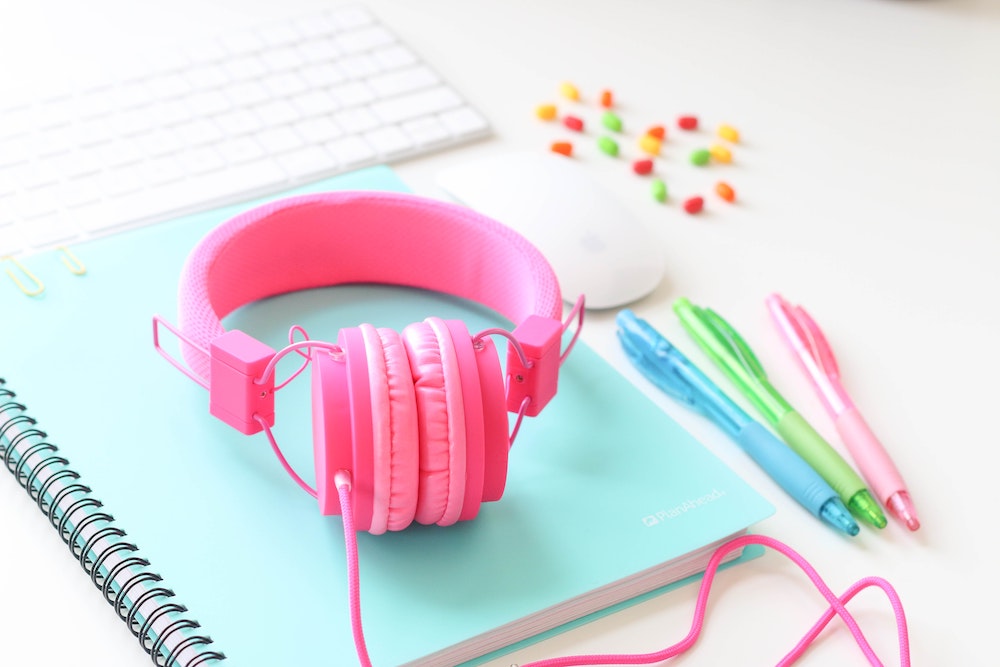 What better way to kick off a weekend than with new music? Fridays are always chock full of the latest songs and albums ready to be the soundtrack to everyone's antics, and here you'll find some of the week's standout releases. Whether you're ready to spin an anticipated song from a favorite artist or just taking a look at what's out there, there's a whole lot of tunes to dive right into. Who knows—maybe you'll find your next obsession.
Mayday Parade
"Kids of Summer"
Mayday Parade turns back the clock on the nostalgic "Kids of Summer". You'd think it was a b-side off their self-titled album a decade ago—the soaring chorus has major 2010-esque hooks with lyrical content that screams summer.
The Maine
"Pretender"
The easy-going vibe of The Maine's "Pretender" is a welcome change of pace when it comes to tracks off their upcoming album. Placed in the second half of the track listing, the tune keeps a steady energy but keeps things more low key compared to the likes of "Sticky" and "Lips".
Ed Sheeran
"Bad Habits"
With his first solo song in four years, Ed Sheeran picks up right where he left off—a banger in the form of the bouncy "Bad Habits". It's like Maroon 5's "Maps" made a baby with Sheeran's "Shape of You" as he leaves his guitar-centric tunes behind for irresistible dance pop.
Against the Current
"again&again"
Consistency is the name of the game for Against the Current, whose latest track "again&again" will get anyone amped for their upcoming EP. It's a formula that works all too well for the pop-rock band: crisp and aggressive guitar work smoothed out by a poppy chorus. No matter the style, vocalist Chrissy Costanza rocks it like a superstar.
beabadoobee
Our Extended Play
The allure of beabadoobee's debut, a bedroom pop/love letter to 90s alternative, made it a record to remember—but she's on the verge of one-upping it with her Our Extended Play EP. Produced and co-written by Matty Healy and George Daniel of The 1975, they don't necessarily take creative control of the project, rather they use their expertise to help flesh out the otherworldly talent bea already possesses. The only downside here is that it's not a full-length.
Willow
"Lipstick"
Willow's pivot to pop-punk was an unexpected twist in the eclectic world that is her discography, but it's one that just makes sense. "Lipstick" is an evolution of her previously-released Travis Barker-featured single, and she's proving she can do this one all on her own. Her bellowing vocals are blanketed over chugging guitars and crashing cymbals, making for a unique track that only Willow could be the artist of.
Grandson
"Rain (feat. Jessie Reyez)"
Grandson and Jessie Reyez get dark and gritty on their collaboration track "Rain". A part of the soundtrack from the upcoming Suicide Squad film, Grandson's villionous delivery is offset by Reyez's soulful pipes, making it the proper anthem for a movie surely filled with chaos.
Miley Cyrus
"Nothing Else Matters"
Paying tribute to Metallica, Miley Cyrus delivers a cover of epic proportions on "Nothing Else Matters". She brings along a treasure trove of guests including Elton John, Yo-Yo Ma, and even Metallica's Robert Trujillo. It's a lot to take in, but the ambition is more than admirable.
The Band CAMINO
"Know It All"
"Know It All" is major ear-candy from The Band CAMINO—a band that just hasn't missed with whatever they've released over the past six months. With a new album finally on deck, expect more of the same from the pop trio: hooks galore, pristine production, and lyrics to sing at the top of your lungs.
Tyler, the Creator
Call Me If You Get Lost
Tyler, the Creator releases a classic with Call Me If You Get Lost—a collection that is both a callback to his earlier material, from when he was only a teenager, to the more jazzy vibes he's been incorporating as he molds into the seasoned artist he is today. If his previous LP IGOR nabbed him a Grammy, this one will make a clean sweep.
Other new releases:
LANY – "Dancing in the Kitchen"
MAX, Ali Gatie – "Butterflies"
Bastille – "Distorted Light Beam"
Lady A – What A Song Can Do (Chapter One)
Ben Platt – "You and I"
American Authors – "Nice and Easy (with Mark McGrath of Sugar Ray)"
Doja Cat – Planet Her
Logic – "Tokyo Nights (feat Like)"
Cautious Clay – "Shook" / Deadpan Love
Robert DeLong – "Did it To Myself (feat. Lights)"
Mik, State Champs – "Elevated – Lo-Fi"
Years & Years – "The Edge of Glory"
The Veronicas – Human
Surfaces – "Let Me Know"
Jaden – "BYE"
morgxn – "WONDER [with Sara Barellis]"
Maroon 5 – "Button (feat. Anuel AA and Tainy)"
Imagine Dragons – "Follow You – Summer '21 Version"
Diplo, Damian Lazarus, Jungle – "Don't Be Afraid"
FLETCHER – "Healing"
Yuna, Pink Sweat$ – "Don't Blame It On Love"
The Marias – CINEMA
Jazmine Sullivan – "Tragic"
Trace Adkins, Luke Bryan, Pitbull – "Where the Country Girls At"
Dillon Francis – "Love Me Better (with Shift K3Y and feat. Marc E. Bassy"
Anthony Ramos – Love and Lies
Modest Mouse – The Golden Casket
Beartooth – Below
Pabllo Vittar – Batidão Tropical
ELOHIM – Journey to the Center of Myself, Vol 1