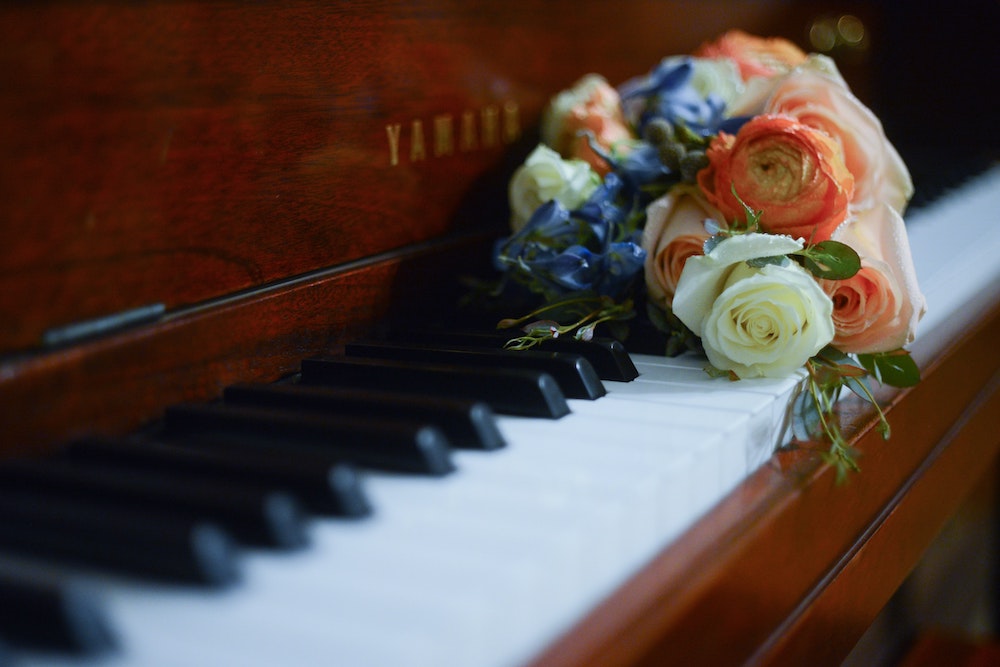 What better way to kick off a weekend than with new music? Fridays are always chock full of the latest songs and albums ready to be the soundtrack to everyone's antics, and here you'll find some of the week's standout releases. Whether you're ready to spin an anticipated song from a favorite artist or just taking a look at what's out there, there's a whole lot of tunes to dive right into. Who knows—maybe you'll find your next obsession.
Twenty One Pilots
Scaled and Icy
While Scaled and Icy is a play on "scaled back and isolated" it's hardly the case with Twenty One Pilots' new full-length. The pop duo go all-out on their most creative outing to date, weaving hip-hop, 80s-influenced pop, and their signature rock anthems drenched in upbeat optimism.
Green Day
"Pollyanna"
Green Day gears up for a huge summer tour with a huge summer single in "Pollyanna". Back to their pop-punk-focused roots, the band incorporates power-pop qualities that have hooks at every corner. It sounds a bit like The Longshot, Billie Joe Armstrong's side project, but this has the production shine you expect to hear from Green Day.
BTS
"Butter"
BTS is coming for another number one single with their second English-language track "Butter". It lives up to the hype and then some as the K-pop group dish out a delicious dance piece invented purely for summer.
Lil Nas X
"Sun Goes Down"
It's hard for Lil Nas X to live up to the success of "Call Me By Your Name" for his next single, but we all said the same for "Old Town Road". The meme potential for laid-back "Sun Goes Down" is rather low and it's probably not going to have a million remixes. That's the point. What it shows is another angle to the rapper who delivers a silky smooth performance and a vulnerable set of lyrics, bringing his potential to the next level.
Angels & Airwaves
"Euphoria"
"Euphoria" is a mix of classic Angels & Airwaves with some new elements thrown into the mix. While not as immediately ear-catching as 2019's "Rebel Girl", for instance, the music itself is stellar with big guitars and spacey synth. Ultimately, it's a slow-burn type track with a big payoff in its final chorus.
Neck Deep
"When You Know" (Acoustic)
All Distortions Are Intentional, Neck Deep's 2020 LP had—without question—some of the best written songs they've ever created. Putting an acoustic spin on them heightens those qualities—they did it with "What Took You So Long" and now with fan-favorite "When You Know". The softer guitar strums really highlight the emotional vocal delivery of the track and the slightly slower tempo emphasizes the melody.
Waterparks
Greatest Hits
Waterparks' new album, Greatest Hits is an aptly titled LP for the eclectic pop group. Though pop-punk at heart, the album is a whirlwind of sounds and styles that somehow feel like only they could pull off. "Violet!" is a Smallpools-esque indie-pop jam, while "Magnetic" approaches boy band territory. It's weird, chaotic, and hardly makes sense, but it kinda just works.
Marshmello
"Leave Before You Love Me"
(with Jonas Brothers)
Marshmello provides sickly sweet production on "Leave Before You Love Me", his latest collaboration, featuring the Jonas Brothers. It's the saying "here for a good time, not a long time" in song form—the short runtime is countered by a chorus so addictive that you'll replay it for weeks to come.
The Devil Wears Prada
ZII
The Devil Wears Prada shows a revitalized energy on ZII, the follow-up to their Zombie EP released over a decade ago. Though it's similar in concept and overall tone, it's a showcase of their progression as a band over the past 10 years. The collection is dark, striking, and at times, breathtaking, resulting in a masterclass performance in metalcore.
Bleachers
"Stop Making This Hurt"
The ever-prolific Jack Antonoff pulls the curtain back on the next era of Bleachers with a new song off his upcoming album. Following up the two tracks last November, "Stop Making This Hurt" is a battle cry for fighting off depression in a time of isolation. It's a powerful message contrasted by jubilant horns and infectious hooks.
Olivia Rodrigo
Sour
Olivia Rodrigo has a Song of the Year candidate in "drivers license" and has already cemented herself as a pop superstar. That's all before her debut album, Sour, saw the light of day. Now that it's here, it only magnifies the reasons why she became an instant success, thanks to relatable balladry and an unreal sense of melody that has her sounding like a veteran of her craft.
K.Flay
"TGIF (feat. Tom Morello)"
"TGIF" is an ode to Friday (but not a relaxing one)—K.Flay's new track is pure, high-octane energy all the way through thanks to the guitar work from Rage Against the Machine's Tom Morello. You can't have Morello on a track and play it safe, so it's no surprise that this one is ambitious. Between K.Flay's rap vocals, singing chorus, and a guitar solo from Morello akin to an array of sirens, it's a tornado of sound.
Other new releases:
P!NK – All I Know So Far: Setlist
Blake Shelton – Body Language 
Mat Kearney – January Flower
Anne-Marie – "Our Song" (feat. Niall Horan)
Lana Del Rey – "Blue Banisters"
Zoe Wees – Golden Wings EP
AUDREY NUNA – a liquid breakfast
Galantis – "Heartbreak Anthem (with David Guetta & Little Mix)"
Muse – Citizen Erased (XX Anniversary RemiXX)
Vance Joy – "Missing Piece"
Zara Larsson – Poster Girl (Summer Edition)
Tai Verdes – TV
Masego – Studying Abroad: Extended Stay
Mike Posner – "Jealousy (feat. blackbear)"
Glass Animals – "Space Ghost Coast to Coast (feat. Bree Runway)"
Steve Aoki & Yves – "Complicated (feat. Ryan Caraveo)"
The Veronicas – "Sugar Daddy"
Brandy – "Starting Now"
MARINA – "Ancient Dreams in a Modern Land"
NEEDTOBREATHE – "I Wanna Remember (feat. Carrie Underwood)"
Zella Day – "Dance for Love"
Florence & the Machine – "Call Me Cruella"
DVBBS – "Lose My Mind"
Alanis Morisette – "Rest"
Duran Duran – "INVISIBLE"