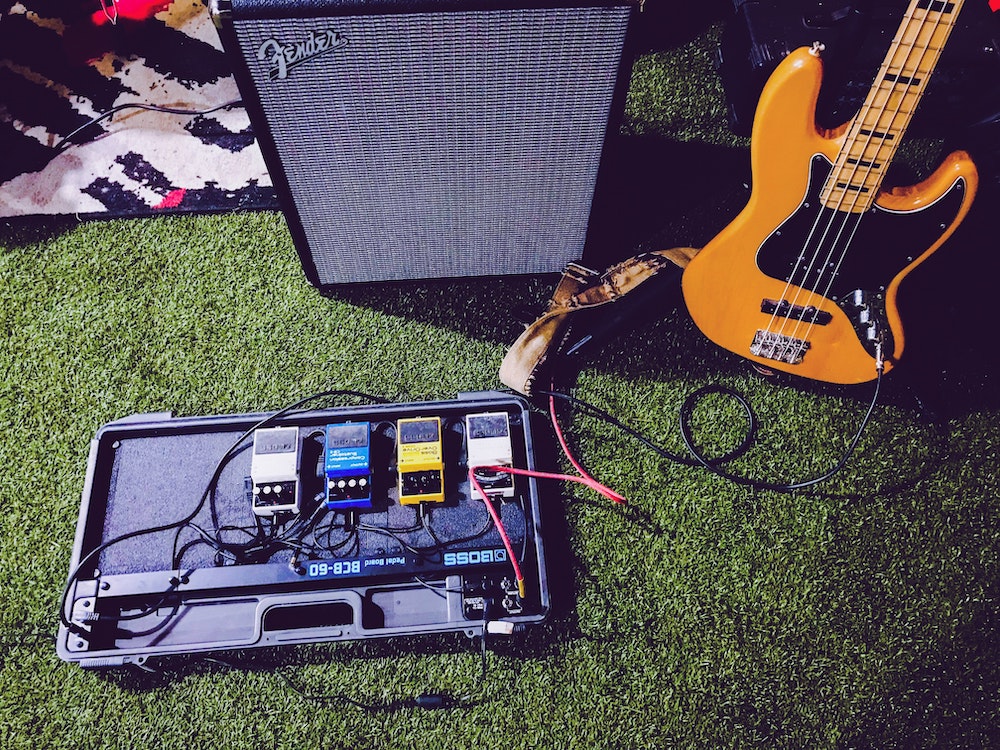 What better way to kick off a weekend than with new music? Fridays are always chock full of the latest songs and albums ready to be the soundtrack to everyone's antics, and here you'll find some of the week's standout releases. Whether you're ready to spin an anticipated song from a favorite artist or just taking a look at what's out there, there's a whole lot of tunes to dive right into. Who knows—maybe you'll find your next obsession.
Weezer
"All My Favorite Songs" (feat. AJR)
One week after they released their latest record, Weezer releases an alternate version of "All My Favorite Songs" and it is not from that record. Weird timing? Yes. This version also features pop trio AJR. Weird collab? Not so much. The new version is more of a remix of sorts, turning the orchestral original into more modern pop. It doesn't really get more modern pop than AJR—their feature slots effortlessly in the upbeat instrumental and just makes the song much more enjoyable.
Waterparks
"Just Kidding"
Waterparks keep their dominance going with "Just Kidding"—a smooth R&B-tinged track that's a change of pace from the rather chaotic cuts we've heard from the new album thus far. No matter the style, they've all been excellent.
De'Wayne
"Stains"
The eclectic rapper/singer/songwriter/do-everything-dude, De'Wayne finally has a debut album on deck, and the title track "Stains" shows what he's all about. Ripe with energy, the 2 minute tune shifts between punk and hip-hop like you're listening to two completely different songs.
With Confidence
"Cult"
Melodic and lyrically honest, With Confidence's "Cult" is a catchy continuation of their "Big Cat Judgment Day" single released a few weeks back. This one takes more of a rock approach with strained vocals and massive guitar riffs but with their pop sensibilities still intact.
Skrillex
"Too Bizarre"
A rare single from Skrillex ends up being one of his most experimental tracks yet, enlisting pop crooner Swae Lee on the electro-punk "Too Bizarre". Patented harsh screams from artist Siiickbrain turns things up a notch, bringing Skrillex back—at least a little bit—to his From First to Last beginnings.
The Devil Wears Prada
"Nightfall"
From the second "Nightfall" begins, The Devil Wears Prada annihilates your speakers with devastating screams and breakneck percussion. It only gets bigger from there—the ears don't get a second to breathe but that's when the band is at their best.
Olivia Rodrigo
"good 4 u"
The more Olivia Rodrigo we hear, the more we're introduced to her many influences and how they're shaping her debut LP. Her latest "good 4 u" keeps the hype train moving—she shows off her alternative/rock side most reminiscent of beabadoobee and early Demi Lovato while nailing Taylor Swift-esque vocal melodies.
Nothing,nowhere.
"Fake Friend (One Take)"
The stripped-back 'one take' version of nothing,nowhere.'s "Fake Friend" transforms the hugely-produced original into something raw and atmospheric. With such a shift musically, the emotive lyrics stand out even more now—overall, it's an environment that fits N,N. beautifully.
Katy Perry
"Electric"
Katy Perry's Pokémon collab—or an ode to Pikachu—is your regularly scheduled Perry banger. Among the near-dozen co-writers on "Electric" is Jon Bellion, who has felt like he's had his hands on something new every week lately, and you can sense his impact as Perry belts a fiery chorus atop a standard beat. Another co-writer/producer is Bruce Wiegner, a talent on the rise (and idobi Fam).
ONE TO WATCH: Girlfriends – "Congratulations"
Girlfriends' debut album last year was no fluke—their new single, "Congratulations", hits just as hard and then some. Vocals from rapper Jasiah keeps things interesting, but the singalong chorus is what will keep listeners coming back for more.
Other new releases:
J. Cole – The Off Season
St. Vincent – Daddy's Home
21 Savage – Spiral
Migos – "Straightenin"
Soccer Mommy – "Wide Open Spaces"
Tones and I – "Won't Sleep"
SHAED – High Dive
Nicki Minaj – Beam Me Up Scotty / "Seeing Green (feat. Drake & Lil Wayne)"
Joy Oladokun – "Bigger Man (with Maren Morris)"
Martin Garrix – "We Are The People (feat. Bono & The Edge)"
Tones And I – "Won't Sleep"
T-Pain, Kehlani – "I Like That"
Surfaces – "Next Thing (Loverboy)"
Dixie – "FUCKBOY"
Leon Bridges – "Motorbike"
Cautious Clay – Wildfire EP
Wolf Alice – "No Hard Feelings"
The Black Keys – Delta Kream
Cash Cash – Say It Like You Feel It
Sabrina Claudio – About Time (Extended Vinyl Reissue) / "For The Time Being"
Lukas Graham – "Happy For You"
Lele Pons – "Al Lau"
Cavetown – "Ur Gonna Wish U Believed Me"
AJ Mitchell – "GROWING PAINS"
Danny Ocean – "Besarnos de cero"
Bryce Vine – "Mixed Feelings"