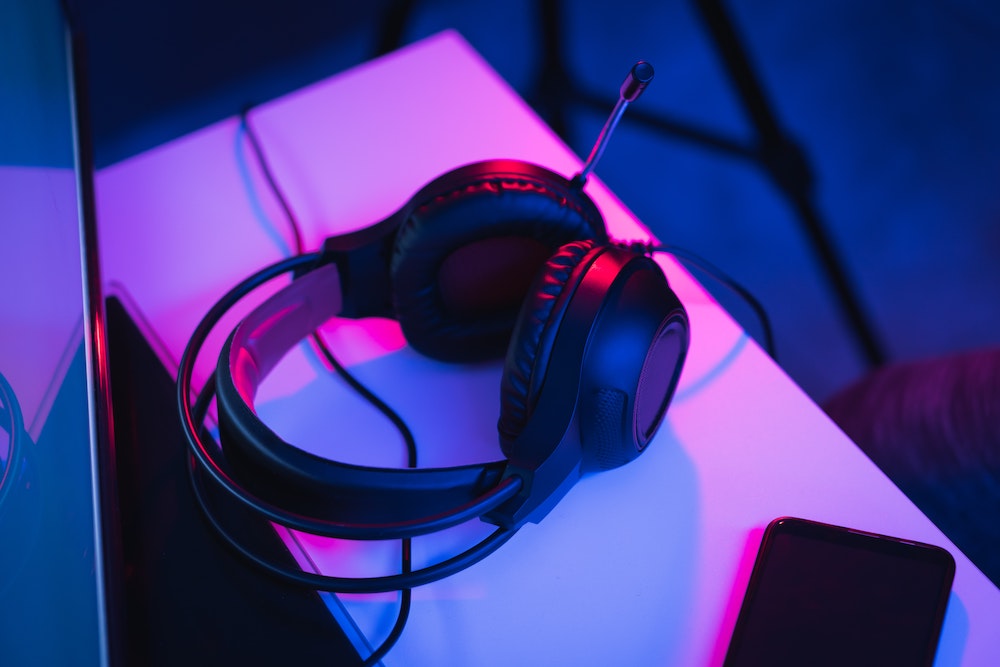 What better way to kick off a weekend than with new music? Fridays are always chock full of the latest songs and albums ready to be the soundtrack to everyone's antics, and here you'll find some of the week's standout releases. Whether you're ready to spin an anticipated song from a favorite artist or just taking a look at what's out there, there's a whole lot of tunes to dive right into. Who knows—maybe you'll find your next obsession.
Weezer
Van Weezer
Summer is in session and Weezer's providing the soundtrack. The long-delayed Van Weezer arrives just in time for the band's upcoming tour and this one was made for amphitheaters. It's not exactly a hard rock record as the title would imply, but the genre's influences sprinkled throughout complement the whimsical songwriting of Rivers Cuomo with ease.
Coldplay
"Higher Power"
Coldplay flex their 80s tendencies on the bouncy new single "Higher Power". Masterfully produced and just a pure anthemic pop track, Max Martin's co-writing shines here as a new wave vibe shimmers throughout.
OneRepublic
"Run"
"Run" is the most true-to-themselves OneRepublic song the band's released in years. A whistled hook and a feel-good chorus brings out the best of Ryan Tedder here, throwing it back to the days when everything he touched turned to gold. It's vintage 2013.
P!nk
"All I Know So Far"
As in your face and outspoken as P!nk can be with her music, nothing beats when she pulls from the soul like she does on the uplifting "All I Know So Far". Dedicated to her daughter, the near-five minute track soars with folk-tinged guitar strums and an urgency in the vocals.
Mod Sun
Internet Killed the Rockstar (Deluxe)
Relive Mod Sun's Internet Killed the Rockstar—now in its jam-packed deluxe edition. Featuring eight extra tracks, it includes some alternate versions of album cuts like "Flames" and "Bones", but the attention-grabbers are the newer ones like "Painkiller"; it brings the record to a whole new level.
Set It Off
Midnight (The Final Chapter)
Midnight (The Final Chapter), Set It Off's new EP seems to close the door on their Midnight era and it's done in expert fashion. As the dark and haunting acoustic version of "Killer in the Mirror" kicks the collection off, "No Disrespect" reminds listeners how flexible they are with a fun sax part shaking things up.
Bowling for Soup
"Getting Old Sucks (But Everybody's Doing It)"
The guys in Bowling for Soup may be pushing 50 but the music has never changed. That's definitely not a bad thing. The band's new single, "Getting Old Sucks (But Everybody's Doing It)", is classic BFS as they explore life as old dudes and the territory that comes with it, like having bad knees and not understanding TikTok.
Descendents
"Baby Doncha Know"
Descendents' new album will be new to fans but not so much for the legendary punk band. Out in July, the album was actually started in 2002 from songs written even earlier than that. After unearthing the tunes during the pandemic, finishing touches brought 9th and Walnut to life. "Baby Doncha Know" is a minute-long piece of punk history, 40 years in the making.
KennyHoopla
"Hollywood Sucks//" (feat. Travis Barker)
It's getting hard to keep track of all of the songs Travis Barker has had his hands in lately, but the ones that stand out the most are the ones with artist KennnyHoopla. Following up their collaboration "estella", "Hollywood Sucks" is a continuation of their pop-punk dominance. Naturally, Barker's drumming is on point—it practically sounds like a Blink-182 track, but with Kenny's creative spin added in.
Other new releases:
Bebe Rexha – Better Mistakes
J. Cole – "Interlude"
Modest Mouse – "We Are Between"
Ice Nine Kills – "Jason's Mom"
Switchfoot – "I Need You (To Be Wrong)"
J Balvin – "7 De Mayo"
KennyHoopla, Travis Barker – "hollywood sucks//"
Monsta X – Flavors of Love
Fickle Friends – Weird Years (Season 2)
Ashe – "Me Without You"
chloe moriondo – Blood Bunny
Cheat Codes – "Lean of Me (feat Tinashe)" / HELLRAISERS, Part 1
Aly & AJ – a touch of the beat gets you up on your feet gets you out and then into the sun
Yoke Lore – "Seeds"
Pabllo Vittar – Ama Sofre Chora
Elohim, Big Freedia – "Strut"
ELIO – "hurts to hate somebody (with Chase Atlantic & No Rome)"
Nakkia Gold – "Justice (Get Up, Stand Up) (feat. Wiz Khalifa, Bob Marley & The Wailers)"
Black Keys – "Going Down South"
Saweetie – "Fast (Motion)"
Illenium – "Sideways"