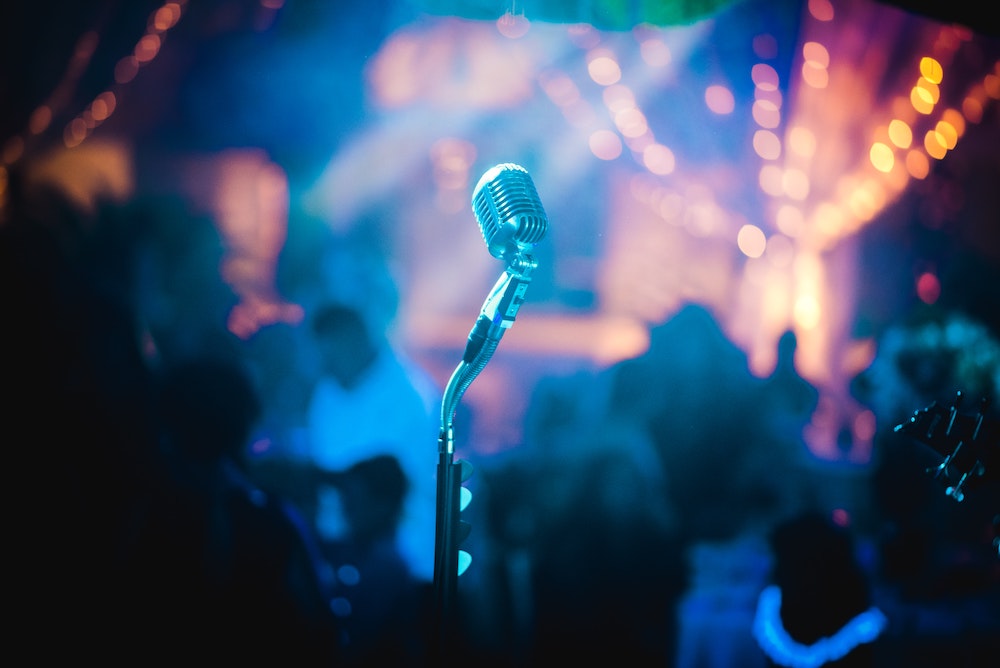 What better way to kick off a weekend than with new music? Fridays are always chock full of the latest songs and albums ready to be the soundtrack to everyone's antics, and here you'll find some of the week's standout releases. Whether you're ready to spin an anticipated song from a favorite artist or just taking a look at what's out there, there's a whole lot of tunes to dive right into. Who knows—maybe you'll find your next obsession.
The Offspring
Let the Bad Times Roll
Eight years in the making, Let the Bad Times Roll is The Offspring's loudest, most outspoken record to date. With political references and pandemic-influenced concepts, the title matches what the record brings to the table—it's carefree and a break from life's uncertainties.
Silverstein
"Bankrupt"
"I don't know how to feel anything but rage anymore," Silverstein guitarist Paul Marc Rousseau said about their new song "Bankrupt". That angst is put on display in an aggressive—and classic—Silverstein fashion.
De'Wayne
"Walking to Work"
Rapper/singer De'Wayne already has a banger to his name this year with the Waterparks-assisted "Perfume", but he goes it alone for another gem on the eclectic "Walking to Work". A track that explores his roots growing up; the heavy rock energy also speaks to his influences as a musician.
Smallpools
"The Answer"
Smallpools isn't being Smallpools if they aren't trying new things with their sound. For the new single "The Answer", the pop trio collaborates with electronic act Neffex, resulting in a dreamy 80s inspired synth tune that bursts with personality.
Mod Sun
"Flames" (Acoustic)
"Flames", Mod Sun's surprise hit with Avril Lavigne, is even stronger acoustically. The original's allure was Lavigne's return to a pop-punk soundscape but there's no energy lost on this—especially considering how well Lavigne can work her way around the slower tracks, too.
MxPx
"Can't Keep Waiting"
You never have to worry whether MxPx still "has it" or not. They haven't written a bad song in 30 years. They aren't starting now. "Can't Keep Waiting" is the latest from the pop-punk kings, offering up a memorable lead riff and a chorus that'll get stuck in heads for days.
Watch them perform this and more in their all-request live stream
tonight on the idobi FB
Dan + Shay
"Glad You Exist" (Acoustic)
Dan + Shay do acoustic so well that you can't even tell whether the acoustic version was the original all along. They strip down their pitch-perfect "Glad You Exist" effortlessly, turning the short but sweet pop track into something longer and more emotive with a country flair.
Hey Violet
"Problems"
Full of attitude and a demand to be heard, Hey Violet's "Problems" is a pivot away from their alt-pop-rock tendencies, moving toward the full on sugar-coated pop they were meant to create. Maybe it has something to do with the "Problem" theme here, but if you're looking for 'old school' Ariana Grande, Hey Violet's got you covered.
This Wild Life
"Still Wondering Why You Left Me Behind"
Start your weekend off with a good cry courtesy of This Wild Life's "Still Wondering Why You Left Me Behind". With nothing more than a melancholy acoustic strum, the track does its job with beautifully presented vocals that tell a story of heartbreak.
Other new releases:
Bebe Rexha – "Sabotage"
Julia Michaels – "Love is Weird"
Kygo & James Gillespie – "Gone are the Days"
MARINA – "Purge the Poison"
Thomas Rhett – "Country Again"
VÉRITÉ – "By Now"
Fickle Friends – "Cosmic Coming of Age"
Monsta X – "Flavors of Love"
Alanis Morissette – "I Miss the Band"
Portugal. The Man – Oregon City Sessions
Coin – "How It Feels"
Eric Church – Heart
Rina Sawayama, Elton John – "Chose Family"
Chet Faker – "Whatever Tomorrow"
Regard, Troye Sivan, Tate McRae – "You"
iann dior, Trippie Redd – "shots in the dark"
Greta Van Fleet – The Battle at Garden's Gate
Royal Blood – "Boilermaker"
While She Sleeps – Sleeps Society
Queen Naija – misunderstood…still
girl in red – "You Stupid Bitch"
Andra Day – "Phone Dies"
London Grammar – California Soil
carolesdaughter – "Trailer Trash"
MARINA – Purge the Poison
Thomas Rhett – Country Again (Side A)
Sueco – "SOS (feat Travis Barker)"
Tim McGraw – Here On Earth (Ultimate Edition)
The Black Keys – "Crawling Kingsnake"
Steve Aoki, Farruko – "Aire"
ONE OK ROCK – "Renegades"
The Struts – "Low Key In Love (with paris jackson)"
Gojira – "Into the Storm"