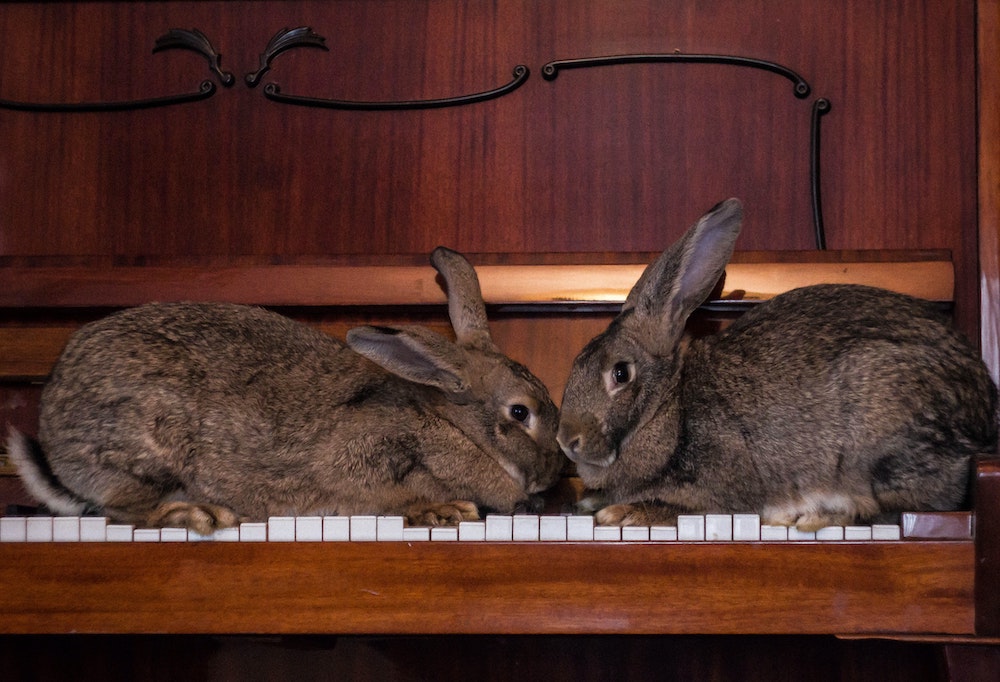 What better way to kick off a weekend than with new music? Fridays are always chock full of the latest songs and albums ready to be the soundtrack to everyone's antics, and here you'll find some of the week's standout releases. Whether you're ready to spin an anticipated song from a favorite artist or just taking a look at what's out there, there's a whole lot of tunes to dive right into. Who knows—maybe you'll find your next obsession.
Taylor Swift
Fearless (Taylor's Version)
First you were crying in your childhood bedroom to Taylor Swift'sFearless—now you can cry into your bottle of wine to Fearless (Taylor's Version) 13 years later. In what kicks off Swift's re-recordings of her back catalog, Fearless (Taylor's Version) is her reimagining of the record while making sure it's faithful to the source material.
Twenty One Pilots
"Shy Away"
The Twenty One Pilots After Laughter era is here. The dynamic pop duo is back with a new single and an upcoming album—and it's unlike anything they've done before. "Shy Away" pivots to a brighter sound with an upbeat rhythm, much like Paramore's drastic synth vibe on the aforementioned Laughter LP. It worked for Paramore; so far it's working for Twenty One Pilots.
—
The Maine
"April 7th"
Get out a good pair of headphones and let The Maine's "April 7th" take you away. The latest track off their upcoming album is a spacey rock cut that doesn't let up on the catchiness the lead single "Sticky" provided, giving listeners a hell of a one-two punch when listening back to back.
Justin Bieber
Freedom EP
Justin Bieber's hard drive is a seemingly endless pit of cut material for his acclaimed Justice LP, as his newly released Freedom collection brings the total tracks from this era to 28. Freedom adds six new ones to the fray, delivering tunes that rely on key guest spots from the likes of Tori Kelly, and Pink Sweat$.
Prince
"Welcome 2 America"
Sorry, Taylor Swift, but your vault just isn't as impressive as Prince's. Since his death in 2016, the legendary pop icon has had a ton of demos and deep cuts unearthed from his archives, but July is when the public gets to hear a collection that was meant to be an album. As a teaser, Prince's estate releases the funky title track "Welcome 2 America" originally recorded back in 2010.
AFI
"Dulceria" / "Far Too Near"
AFI's forthcoming LP is shaping up to be a mixed bag of what you'd expect from the rock band, with some curveballs thrown in too. Their latest drop is "Dulceria" / "Far Too Near"—practically the complete opposite of each other. The former has a major groove to it thanks to co-writing from Smashing Pumpkins' Billy Corgan, while the latter is a classic AFI smash that's made to rock arenas.
Hot Chelle Rae
"Do the Damn Thing"
Credit to Hot Chelle Rae for adapting their sound to the current state of pop. The breezy "Do the Damn Thing" is more or less a hip-hop track—it's an iann dior feature away from becoming the biggest song in the world.
We the Kings
"The Light" (Stripped)
We the Kings strip down one of their more recent tunes. "The Light", which…was already sort of a ballad in the first place? So now it's just a super ballad, if that's the thing you're into. Stripped or not, Travis Clark's vocals were always a gem on this one; it's no different here.
Demi Lovato
"Sunset"
Demi Lovato has one more tune to add to her career-defining Dancing with the Devil LP—the soulful and upbeat "Sunset". While it could have easily made the original track listing, making it a b-side proves how strong the record really is.
Other new releases:
Doja Cat – "Kiss Me More (feat. SZA)"
Years & Years – "Starstruck"
Luke Bryan – "Waves"
Darren Criss – "f*kn around"
J Balvin, Khalid – "Otra Noche Sin Ti"
Queen Naija – "Set Him Up (feat. Ari Lennox)"
Surface – "Wave of You"
Rag'n'Bone Man & Pink – "Anywhere Away From Here"
Olivia O'Brien – "Sociopath"
Ashe – "I'm Fine"
Miguel – "So I Lie"
Ritt Momney – "Set The Table (feat Claud)"
AJ Mitchell – "STOP"
R3HAB – "Close To You (with Andy Grammar)"
Imanbek, Sean Paul, Sofia Reyes – "Dancing On Dangerous"
London Grammar – "America"
Of Monsters and Men  – "Destroyer"
SHAED – "Osaka"
Elohim, GRiZ – "Bring Me Back"
Imagine Dragons – "Follow You" / "Cutthroat"