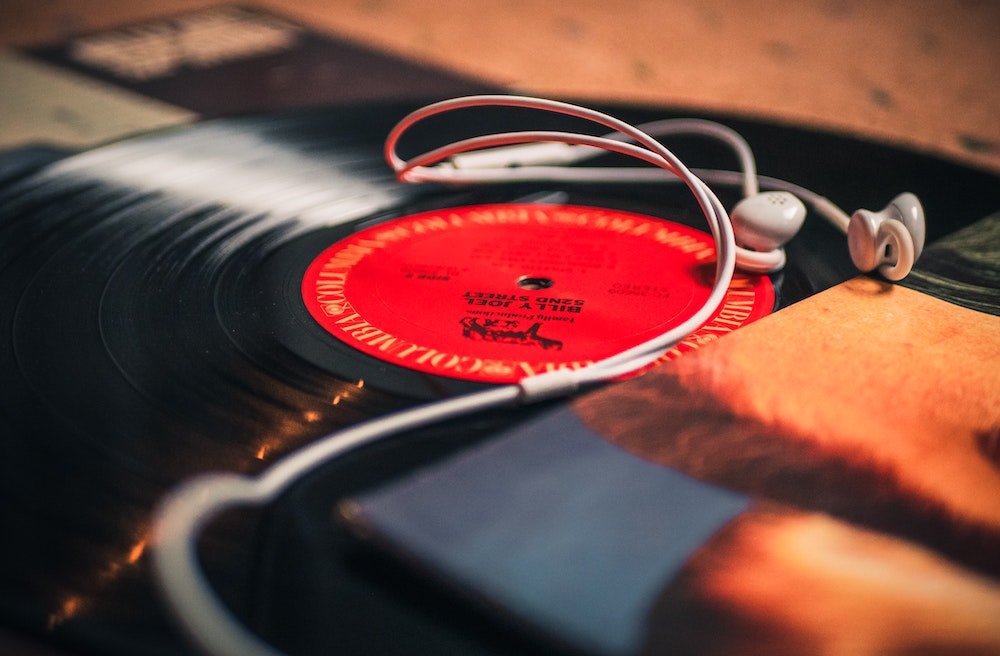 What better way to kick off a weekend than with new music? Fridays are always chock full of the latest songs and albums ready to be the soundtrack to everyone's antics, and here you'll find some of the week's standout releases. Whether you're ready to spin an anticipated song from a favorite artist or just taking a look at what's out there, there's a whole lot of tunes to dive right into. Who knows—maybe you'll find your next obsession.
Waterparks
"Numb"
"Numb" is a band-defining song for Waterparks—the kind of tune that you'd recommend someone listen to if they had never heard of them before. It's chaotic, carefree, and deserves to be the background to every ESPN highlight reel for the foreseeable future.
—
With Confidence
"Big Cat Judgment Day"
Weird song title aside, With Confidence's return with "Big Cat Judgment Day" is a big one. It's rot-your-teeth pop, which is to be expected with these guys, but deceptive guitar riffs make the track heavier than the hooks would make it appear.
The Offspring
"We Never Have Sex Anymore"
The Offspring basically go big-band on the horn-infused bop "We Never Have Sex Anymore". From the explosive vocals to the brass solos, there is a whole lot going on with this one. With each listen you'll find something new to smile about.
Olivia Rodrigo
"Deja Vu"
Will Olivia Rodrigo experience deja vu with her new single "Deja Vu"? Probably not. But that's not her fault. It was impossible to predict the gigantic reign that "Drivers License" had on the charts, but her new track certainly isn't one to ignore. She doesn't try to recreate the magic of her debut here—she simply uses her strengths as a vocalist and songwriter to craft another gem.
BTS
"Film Out"
"Film Out" is a change of pace for BTS, who are trading their dancefloor anthemic k-pop for an R&B pop hybrid. Off their upcoming Japanese-language record, the new single opens the door wide open for what we can expect from them in the future; as always, it's looking bright.
Demi Lovato
Dancing With the Devil…
The Art of Starting Over
Vulnerable, honest, and heart wrenching, Demi Lovato'sDancing With the Devil…The Art of Starting Over is a diary into the life of someone at their lowest. It's also a redemption story—songs here, at times, are full of optimism, taking the listener on a rollercoaster of a journey throughout the 19 tracks.
Silk Sonic
"Leave the Door Open" (Live)
Silk Sonic only get smoother in a live setting. The collaborative project from Bruno Mars and Anderson .Paak is off to a wonderful start with the soulful "Leave the Door Open". And now they're giving a taste of what a future show could sound like by unleashing their Grammy's performance on streaming services.
Deadmau5
"Nextra"
"Nextra" is a back-to-basics cut from storied producer Deadmau5, delivering a vintage house track that harkens back to his material of old. It doesn't sound dated here—pulsating synths make waves midway through, giving the tune a jolt energy 'til its conclusion.
Other new releases:
Brockhampton – "Count on Me"
Garbage – "The Men Who Rule the World"
Olivia Holt – "Love on You"
Fickle Friends – "Not in the Mood"
Jethro Sheeran, Ed Sheeran, Contractor – "Soy Una Estrella"
Gorgon City, DRAMA – "You've Done Enough – The Purple Prince Version"
Young M.A. – "Successful"
St. Vincent – "The Melting of the Sun"
chloe moriondo – "I Eat Boys"
CAL – "In the Water (with Quinn XCII)"
Iggy Azalea – "Sip It (feat. Tyga)" / "Brazil"
Eddie Benjamin, Sia – "Diamond Eyes"
KALEO – "Skinny"
Feid, ICON – "PURRITO APA"Foxes – Friends In the Corner EP / "Dance"